In Deon Taylor's (Traffik) The Intruder terror is aimed at suburbia, with young African Americans Scott and Annie Howard (Michael Ealy and Meagan Good) buying the home of older white Charlie Peck (Dennis Quaid), who has a serious obsession with nothing about his home changing. But that is only the beginning of a horrific downward spiral of terror.
While Scott and Annie each have their own approach to Charlie, with Scott suspicious and Annie sympathetic, the audience has a sense of Charlie's less-than-hidden malice. Unlike some films that send us on the pursuit of red herrings with misdirection and implied untruths, The Intruder simply wants us to see that older white men in Napa Valley can be terrible human beings.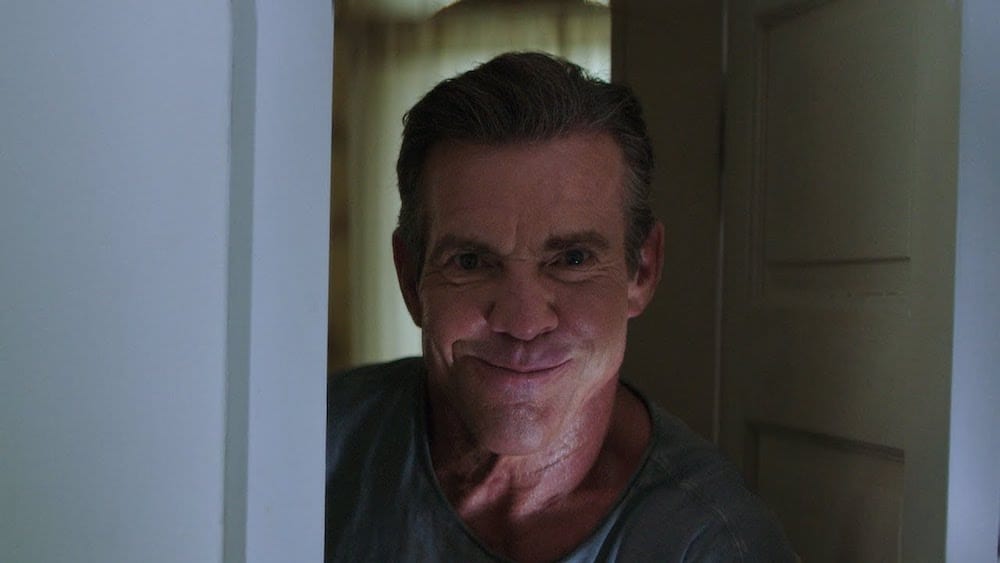 Or maybe it's that the narratives we tell ourselves aren't always true?
While we know from the jump, whether it's the first, second, or the thirteenth, that Quaid's Charlie means the Howards harm, it's not clear how that makes sense. The "why" of this particular thriller never gets fully unpacked, and that's a shame because Ealy, Good, and Quaid aren't terrible actors.
In the end, maybe the moral is … people can be creepy.
Special features include "Making of a Modern Thriller," six deleted scenes, a gag reel, an alternate ending, and commentary by Taylor, Ealy, Good, producer Roxanne Avent, and screenwriter David Loughery (Lakewood Terrace).
The Intruder is out now on Digital and on Blu-ray and DVD on July 30.