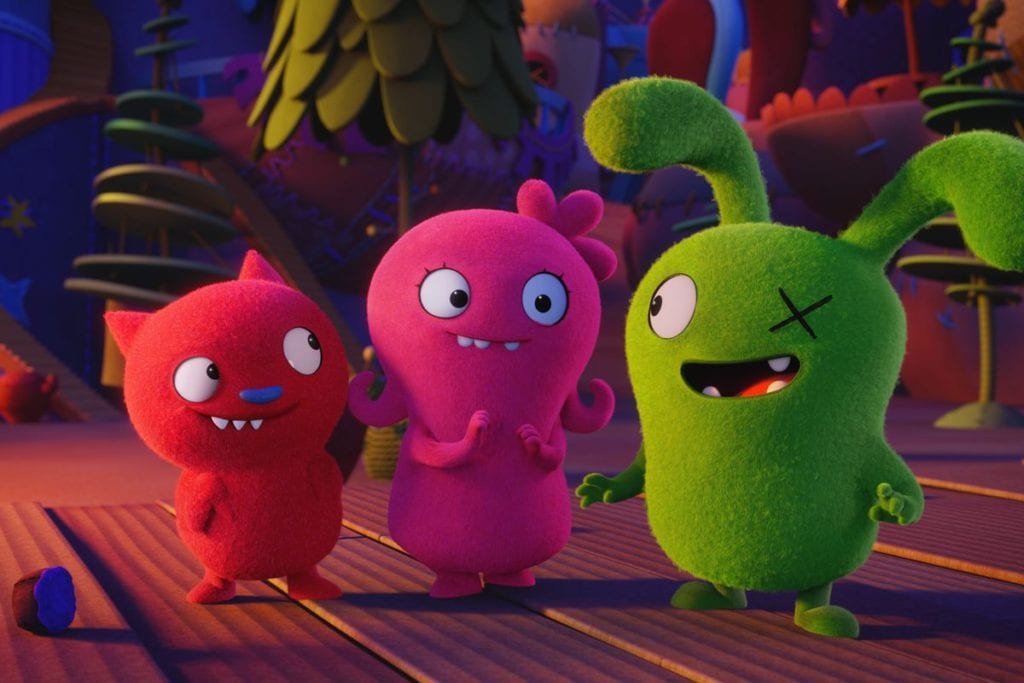 Kelly Asbury, the director of Shrek 2, Gnomeo & Juliet, and Smurfs: The Lost Village, has a background as a story artist on films like Toy Story, Beauty & the Beast, Kung-Fu Panda, Madagascar, and a host of other films you've seen. But the fifty-nine-year-old director still remembers what it was like to be left out and picked on for being different, and his latest animated venture, based on a hit line of plush toys, tells the story of the UglyDolls.
Moxy, the leader of the bolder crew of dolls in Uglyville, daydreams about a day when she'll make it to the Big World to be assigned to a child to whom she can bring joy. She's always building others up, encouraging them to recognize that their "weirdness", or ugliness, is actually a blessing. When she decides to leave Uglyville to see that big world, she brings Babo, Lucky Bat, Wage, and Ugly Dog with her, against the wishes of Mayor Ox. In the interim space, between Uglyville and the Big World, she finds the Institute of Perfection, where dolls are prepared for service to children. And of course, she meets a band of dolls led by Lou, who tells her crew how ugly they are, all to the delight of some knock-off Barbies.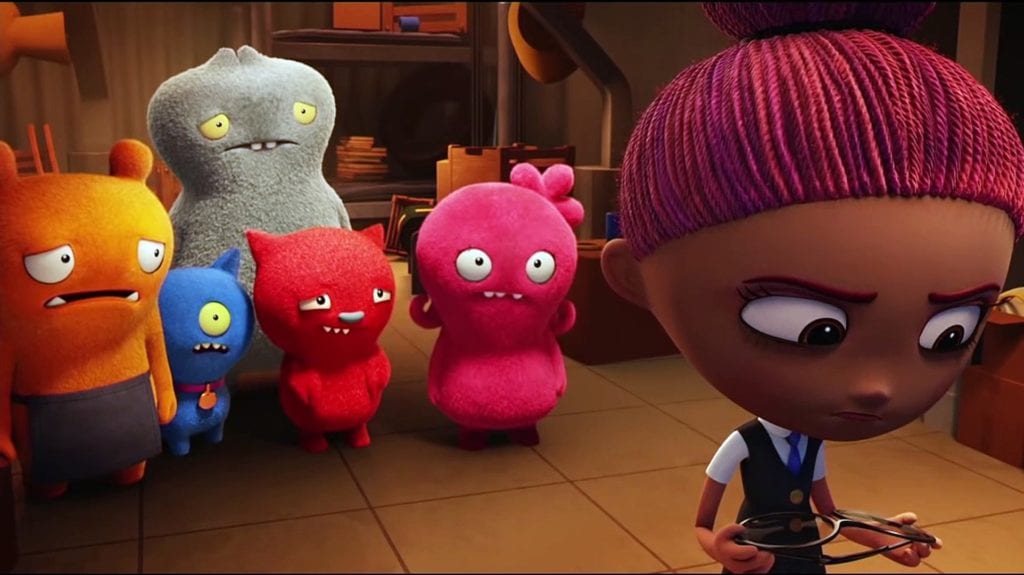 Asbury has an inclination toward music, so his casting this time veers toward musicians like Kelly Clarkson, Nick Jonas, Janelle Monae, Blake Shelton, Pitbull, Wang Leehom, and Ice-T. Of course, there are comedians like Wandy Sykes, Jane Lynch, and Gabriel Iglesias providing voice talent, too, but this one breaks into song and dance more frequently than most.
The point of the movie is clearly to see your value, your identity, in the way you were uniquely made, and not in reference to someone else's perspective of beauty, talent, or value. It's a thing of beauty, even if it's a bit "on the nose," and fans of music (and some mash-ups in animation) will dig this. The Judeo-Christian "take" would be of the imago Dei – we're created in the image of God, formed by the Spirit of God, and no one can take that away from us!
Special features on the Blu-ray, DVD, and Digital include the sing-a-long edition, fun with the cast as they play games, and a "making of" featurette. It is available now on Digital and on July 30 on Blu-ray and DVD.