Opulent-spending David and Jo Henninger (Ralph Fiennes and Jessica Chastain) are vacationing in Morocco when they commit a tragic accident. Director John Michael McDonagh's cinematic translation of Lawrence Osborne's book of the same name reveals the way that the events ripple out through their collection of rich friends in Morroco, and the villagers whose lives they impact.
The film itself is cinematically impressive, with Lorne Balfe's score beautifully setting the tone of melancholy and hopelessness. The obvious disdain that the Henningers and their hosts led by Richard Galloway (Matt Smith) have for the locals is infuriating. The Westerners look down on the language, the culture, the faith, the family of the locals , and flaunt their wealth like a weapon. These people are ridiculous, and despicable, really. They don't recognize that just because the locals are different that they're not less than them, not less civilized or smart or worthy of respect and love.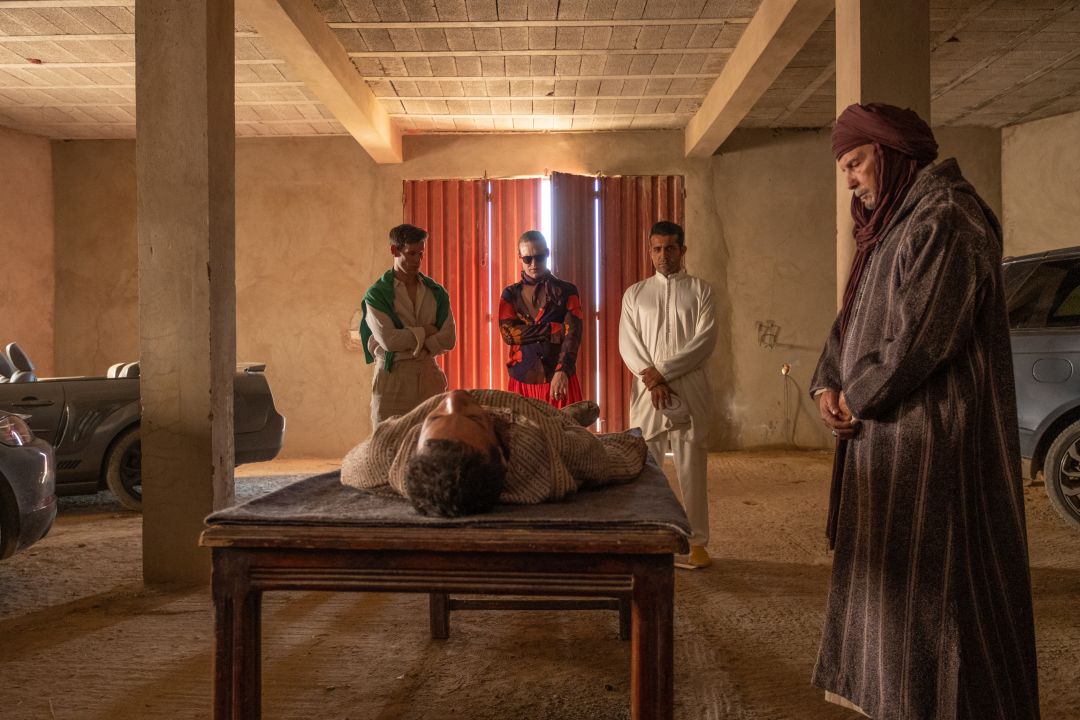 I remember a scene in the second season of Jack Ryan, where a local arms dealer tells Ryan that he wonders what his life would've looked like if he'd been born in America. Here, Anouar (Mourad Zaoui) announces to Henninger that he doesn't really understand Morocco. "You think I like the camels and palm trees? No, I dream of Sweden… a fantastic place by the looks of it, the place I would most like to live. But the world never promised any man anything, and no man ever lived the way he wished."
The Henningers and their friends see the world from their privileged mountaintop and assume everything can be bought or sold, economically evaluated on a sliding scale of morality. If you have enough money, you can make everything alright; everyone just wants more money, right? But there are other values, some might argue better ones, in place that they can't wrap their minds around.
Ultimately, the film is a straightforward morality tale that has no heroes, only victims and perpetrators. It's well done, but by no means enjoyable.
"What good is it for someone to gain the whole world, yet forfeit their soul?" (Mark 8:36)