Unleashed
tells the story of a woman who finds real love after heartbreak, thanks to two unlikely assistants. It's her cat and dog, who are brought to life (by a sudden cosmic occurrence) as two young men who attempt to woo her. Starring?Kate Micucci, Justin Chatwin, Steve Howey, Sean Astin, and Hana Mae Lee, director Finn Taylor sat down with ScreenFish to discuss the film.
How did you get into filmmaking and why romantic comedies?
I started in poetry and plays as a literary director. I had a play runing in a tiny theater and a filmmaker asked me if I had any screenplays. I had a love letter that I had tried as a poem, then as a short story, and then eventually a screenplay. After years of work, the screenplay was bought by Paramount and made into a twenty-four million dollar film.
This is my first rom-com. I?ve had several films at Sundance and made some fairly dark comedies/ dramas. But a couple of years ago, when the global and domestic news got so horrible, I thought about the kind of films they made during the depression: comedies about love, hope, our best selves. If you want darkness now just turn on CNN.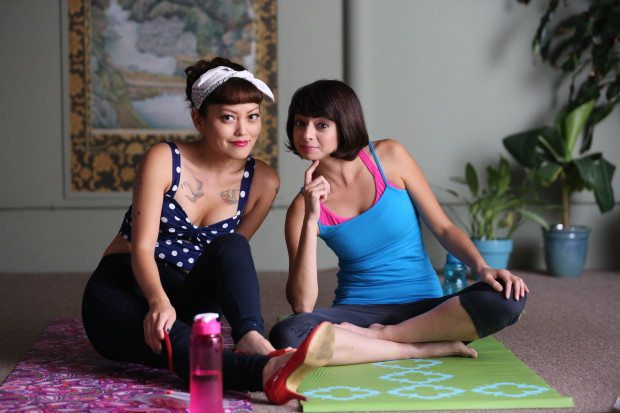 It's been about a decade since you released a film. What sparked the creative juices for Unleashed?
Well, believe it or not, I have been steadily working the last ten years on my other film Kannapolis: A Moving Portrait.?It?has been playing around the country at the largest museums, the Smithsonian, at the National Gallery, and The Metropolitan Museum of Art in New York; and I've been writing. It takes a long time to make a movie, a good one. But part of my inspiration was my many women friends who feel marginalized and or commodified in the workplace or by dating apps.
Building on that – Emma experiences deep betrayal as the film starts. That seems like a pretty typical human condition to explore but one you do with a business betrayal versus a relational one. What difference does that make for the film?
I really wanted this to reflect the challenges women face in work and in the world in general, sort of a fantasy film like Big?or?Splash?but with a female lead. And in the Bay area even though tech is thriving it still has a huge imbalance in terms of not enough women.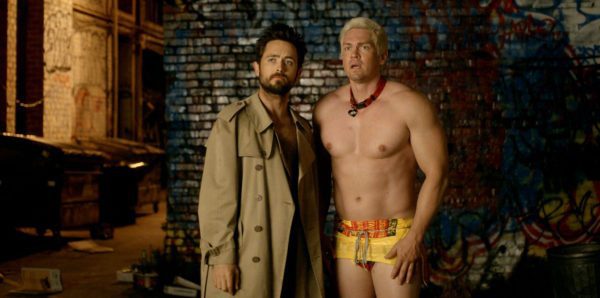 Comedies are subjective to the audience, right? Unleashed struck me as hilarious! Why did you decide to use pets as the metaphors/examples that allow Emma to really love herself (and someone else)?
Well, going back to my female friends when they go on dating apps it is all about how old are you? What do you look like? What do you weigh? How much do you make? Animals do not care about any that and I?ve have seen the spectrum of people, special needs people, lonely women or men coming off a divorce, or even a Hell?s Angel melt at the unconditional love from an animal. I feel we have a great deal to learn from them.
Casting seemed to nail the parts – even if those weren't the 'normal' ways we've seen people like Justin Chatwin. How did you nail down the right people, especially ones to play animals as humans?
Our amazing casting directors Sig De Miguel and Stephen Vincent suggested Steve Howey who is brilliant Showtime?s Shameless, and it was great suggestion. Then I remembered just from his role as Jimmy/ Steve on Shameless as well. He has an enigmatic depth going on behind his eyes. And he did extensive work with animal movement. The fact that the two actors were friends really sealed the deal in terms of helping with the pet rivalry.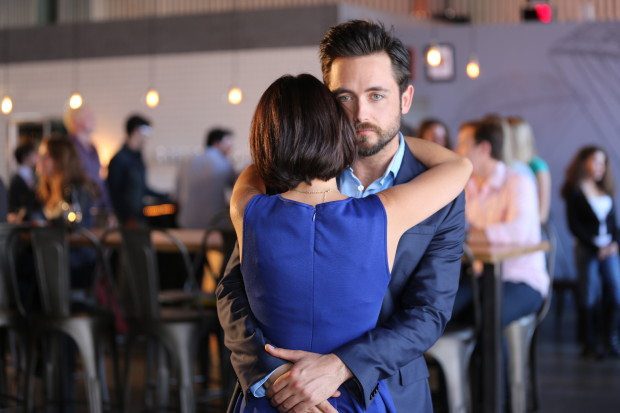 You've got Sean Astin who has been so many things (Rudy, Sam) to people, yet he blends into the background for Emma for awhile. What are you saying about the loves that are all around us?
Sometimes out of our fear we stay safe by flirting with fantasy or the unattainable instead of responding like an animal to the good vibes people emirate. I think we are all made of glass. We really are revealed instantly but if you do too much projection, a false image will bounce off the glass.
What can we learn about our own self-worth from watching Unleashed?
That we have empirically are part of the ecosystem in this world we have a part to play. Also take in well intentioned love and kindness.
What do you think your pets would tell you about yourself if they could talk?
Thank you for not eating me.
What?s up next?
I am doing a comedy called The Will about a teenage kid who does not believe in himself till he is truly tested.