Sunday is the day I?ve most been looking forward to at AFI Fest 2019 Presented by Audi, because I know that Terrance Malick is capable of creating amazingly spiritual films. Would he justify my anticipation?
But first I saw Ivana the Terrible, an autobiographical film by Serbian director Ivana Mladinovi?. Mladinovi? gathered family members, friends, even former lovers to portray semi-fictionalized versions of themselves as she delves into her own personality. She has returned home to Kladovo, a city on the Danube across from Romania. She is the most famous person from the city because of her acting career. They want her to be involved in the annual Serbia/Romania Friendship Festival. While there she argues with family members, gets involved with a younger man, and generally leaves chaos in her wake. But about midpoint in the film, she and friends go to an archaeology museum and see a film about a discovery of a community several thousand years old. That serves as a hint for us to see that this film is her own personal archaeological dig into her own psyche.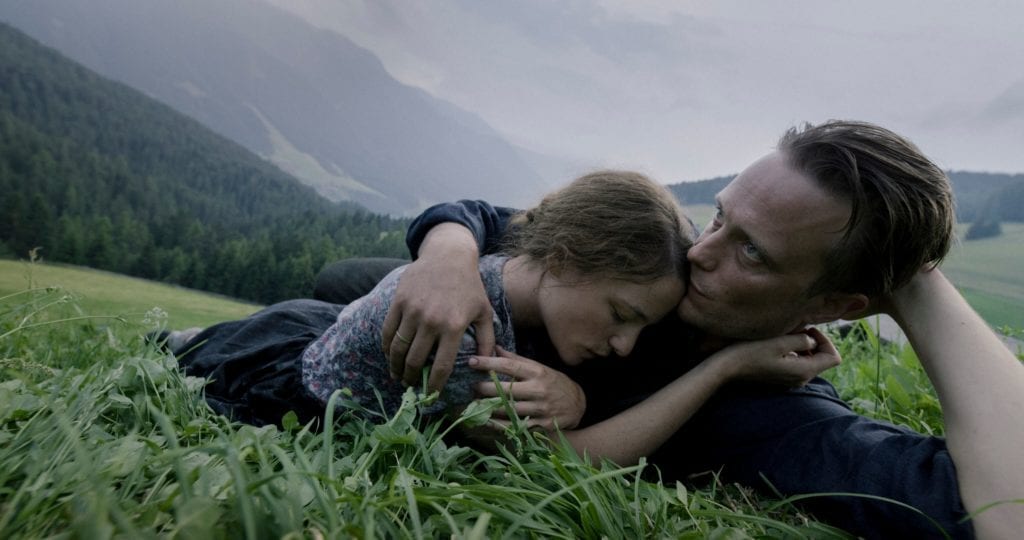 In A Hidden Life, Terrance Malick tells the real-life story of Franz J?gerst?tter, an Austrian, who during World War II refused to take an oath of allegiance to Adolph Hitler. When Franz (August Diehl) is called up for military service, he refuses to take the required oath of allegiance to Hitler, who he believes is the antichrist. He is known in his home village as an opponent to Nazism. The story progresses slowly (it takes 3 hours), but constantly through scenes that we don?t need to hear or understand what is being said, and through deep conversations, and later letters between Franz and his wife Franziska. As he is in jail his family must survive on their farm, even as the community has ostracized them. Malick makes films that are often more poetry than prose. He relies more on visuals to give us the story and the emotional content than he does on words. A Hidden Life is both poetic and admirable storytelling about an inspirational hero (who has been beatified by the Catholic Church). As always in Malick films, this is absolutely gorgeous. Also, as always, there is a deeply spiritual level to the story. Both Franz and Franziska have deep faith in God throughout the trials they face. They also have a great love for one another. Was it up to my expectations? A Hidden Life is the best film I?ve seen this year. It opens in theaters next month. I?ll have much more to say then.