In the upcoming documentary, Steve McQueen: American Icon, director Jon Erwin shares the story of the legendary actor with audiences in a Fathom Event on September 28. From his hardscrabble upbringing to his stardom in Hollywood, the story of McQueen is recounted by his family, friends, and colleagues. But even more surprising, the film shares the details of McQueen's late-in-life conversion to Christianity.
Erwin shared how Pastor Greg Laurie of Harvest Christian Fellowship approached him with a story about how McQueen had discovered faith through the ministry of a stunt pilot named Sammy Mason. Thanks to his parents' appreciation for the old Hollywood films of Frank Capra and John Wayne, Erwin had already been exposed to The Great Escape, over and over again. With a nostalgic look at the golden age of cinema, Erwin's crew aimed to tell the first "complete, cradle-to-grave look" of the movie star who had once eclipsed them all.
"There are things you just can't write," Erwin explained. "That Billy Graham gave McQueen his preaching Bible before he died, that McQueen once avoided being murdered by Charles Manson at a party because he went home with a different girl instead. This man who climbed up from nothing by his sheer force of will wasn't perfect but he found redemption."
This story is the latest in a line of films like October Baby and Woodlawn (and the upcoming I Can Only Imagine) that blur lines between Christian industry features and broadly accepted mainstream fare. It's no accident, said Erwin, but a desire to use known talent to appeal to audiences and to provide an incubation and training to up-and-coming directors.
"My brother Andrew and I have always wanted to pass on what we know and help other people avoid the things we went through," he shared. "We've always wanted to emulate what Lorne Michaels has done with Saturday Night Live, to empower the next generation, to take people under our wing."
Pursuing the craft of moviemaking, Erwin says he's grateful to people like Mel Gibson and the Kendrick Brothers, for what they've shared and taught. He's clear that it takes years to learn the craft, more so than creating art in a fixed moment. And he says that like everything in life, it's about applying one's gifts to what God has in mind.
"Our gifts and our talents – we just have to serve God in the way we're supposed to," he mused. Then, chuckling, he added, "It's not about conformity. In the Christian market, it's like the Hunger Games with death and alliances!"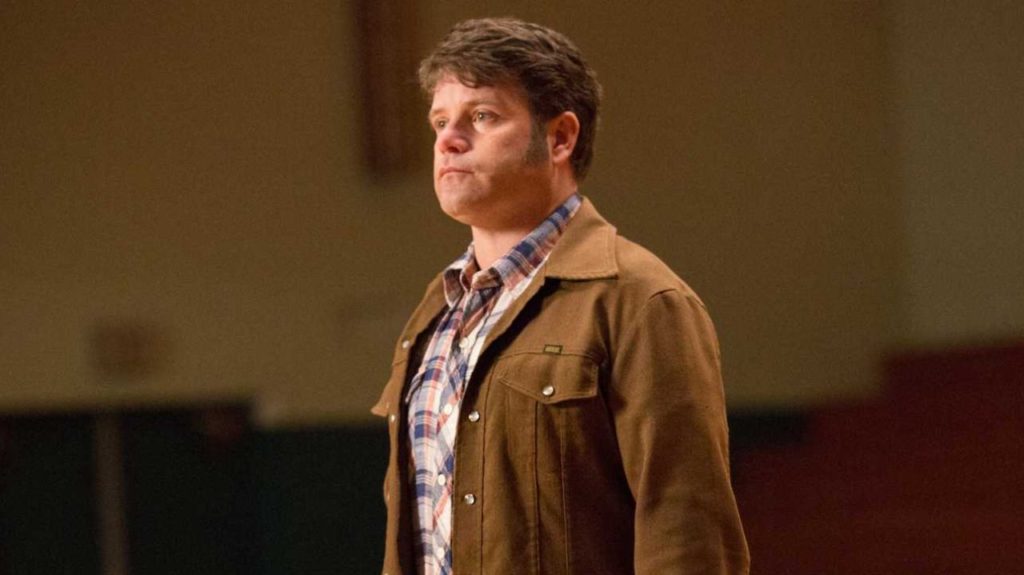 The Erwin brothers attempt to adhere to core values, to putting forth the best quality film they can and using the best options available to them. ?In that effort, Erwin realizes that he's on the outskirts of two worlds, looking in. He shared that Sean Astin told him that he was on the edge, a frontiersman of a new thing in entertainment and faith, which Erwin took as a compliment. Then Astin reminded him that frontiersmen often died!
"We have come to a place of conviction about knowing where we fit, whether it's Woodlawn or Steve McQueen, telling stories that are authentic," he said. "We want to learn the message of the gospel, not use it as a crutch for making movies. Seriously, the price of the ticket for the consumer doesn't vary with who is making the movie, whether it's us or going to see Transformers! We want to try and entertain on the same level, and also recapture the imagination of a generation through the gospel."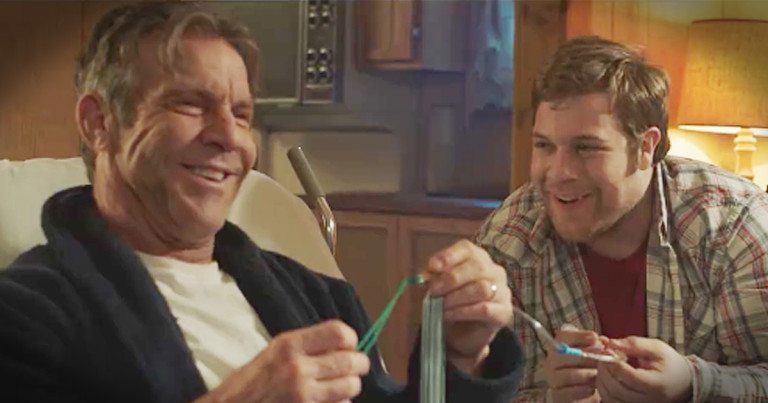 In that regard, the brothers are trying to do a new thing in an old way, having been challenged by both Gibson and the Kendricks to find their story and stick to it. Longing to be storytellers, these brothers are attempting to "plow an unplowed field," while also empowering other storytellers.
With Steve McQueen: American Icon, they're telling a story we've only ever seen bits and pieces of before, framing it in a new way and revealing a surprise ending. The Erwin Brothers are beginning to hit their stride, and the movie industry is recognizing that a new thing is on the move.