Laurel and Hardy were one of the greatest comedy duos of all time. They bumbled their way into the hearts of audiences that have spanned generations.?Stan & Ollie, from director Jon S. Baird, is both an homage to brilliance of their comedy, and an examination of what friendship means.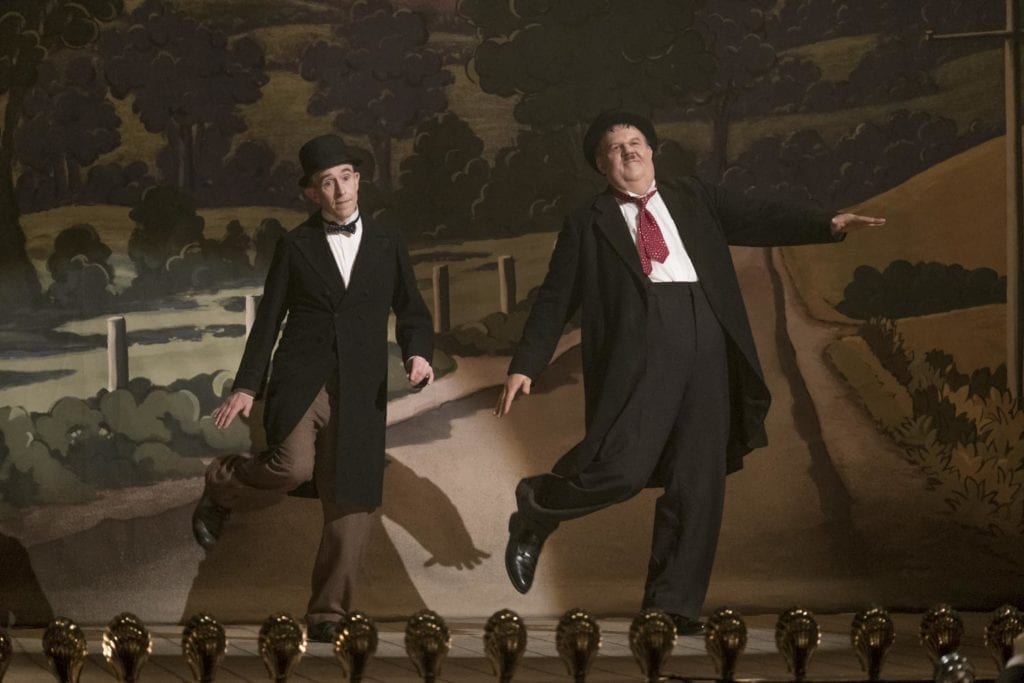 Although the film begins in 1937 as the two prepare to film one of their iconic pieces, most of the story takes place in 1953 when the now older actors strive to reinvigorate their career by doing a theatrical tour of Britain. The agent who has planned the tour realizes that Laurel (Steve Coogan) and Hardy (John C. Reilly) are no longer a top act. He has them booked into small theaters and hotels. Some of the locals didn?t even know that the two were still alive. But little by little news spreads and by the time they get to London, where they meet up with their wives (Nina Arianda as Ida Laurel and Shirley Henderson as Lucille Hardy), they are once again being treated like the stars they were.
But there are issues from the past that begin to come to the surface. Back in 1937, Stan Laurel?s contract was about to run out, but Oliver Hardy?s was ongoing. Hal Roach (Danny Huston) was using this as leverage with Stan, but Stan wanted to own their work. When the contract expired, Oliver went on to do another film with a different partner, leaving Stan feeling betrayed. After all these years, that betrayal still hurts. But they want to make it big again. Stan is working on a new script for a Robin Hood movie. He hopes a successful tour will gain backing for the film. But they are aging, and health is an issue that complicates the prospects.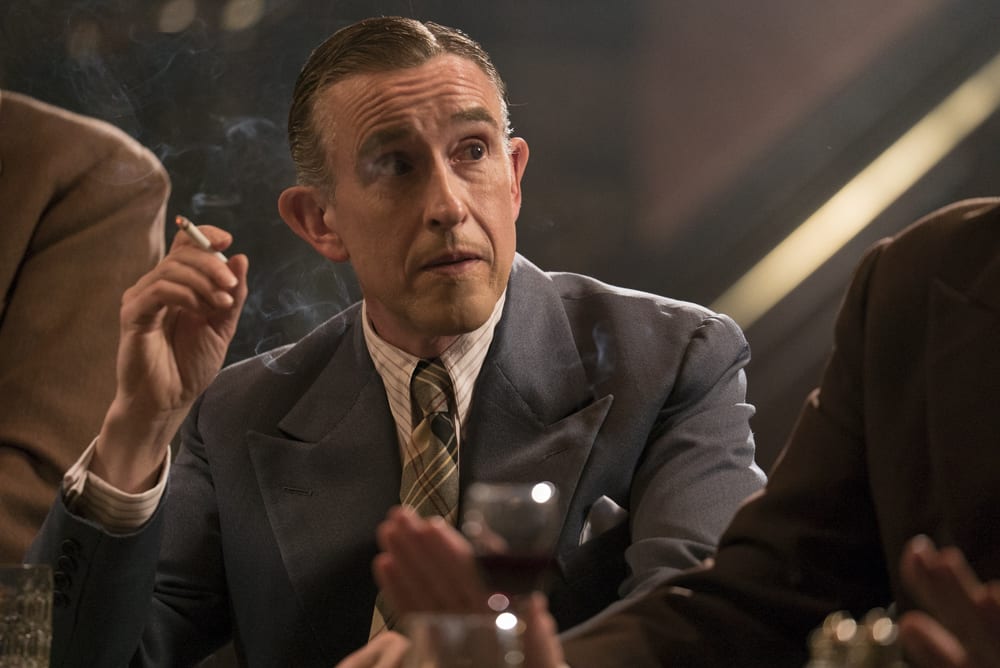 Reilly and Coogan are outstanding in recreating the feel for Laurel and Hardy?s comedy. Fans of the duo will certainly be pleased to see some of their routines brought to life again. But that alone is not the value of the film. This is a highly personal story of two men in their later years discovering a friendship. In the 1937 scene, they are co-workers who talk about what?s been going on in their separate lives. But during the tour, they find themselves bonding in new ways and recognizing how much they mean to each other. In the press notes, writer Jeff Pope calls this a love story.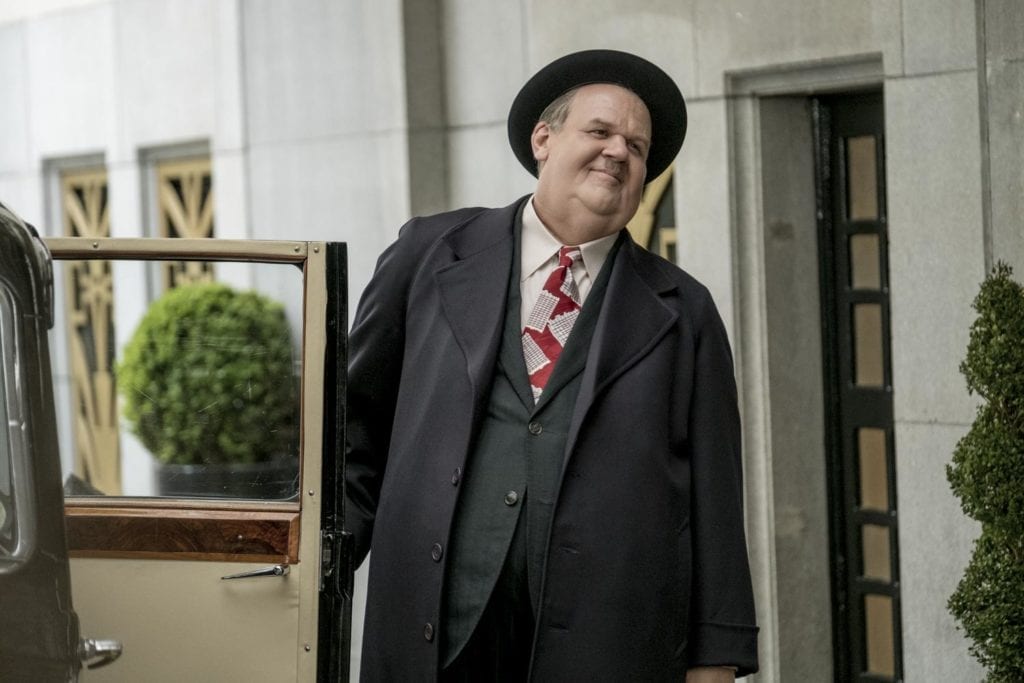 But that love story has various levels. In reality it is not just about the love that exists between these two longtime friends. It also includes the love between each of the men and their wives. Ida and Lucille are each devoted to their husbands. That becomes especially clear when Oliver suffers heart trouble during the tour. For her nothing matters more than his health. But Oliver is not content to stop performing yet. There is something about acting?and acting with Stan?that gives him life.
As the film progresses, it moves from the superficial aspects of their lives as they begin their tour to finding the meaning of what it means to be joined together as they were. Their work together defined them in many ways. They were each an individual, but were much more when they were a pair. That could be why Stan continued to write skits for them even after they retired.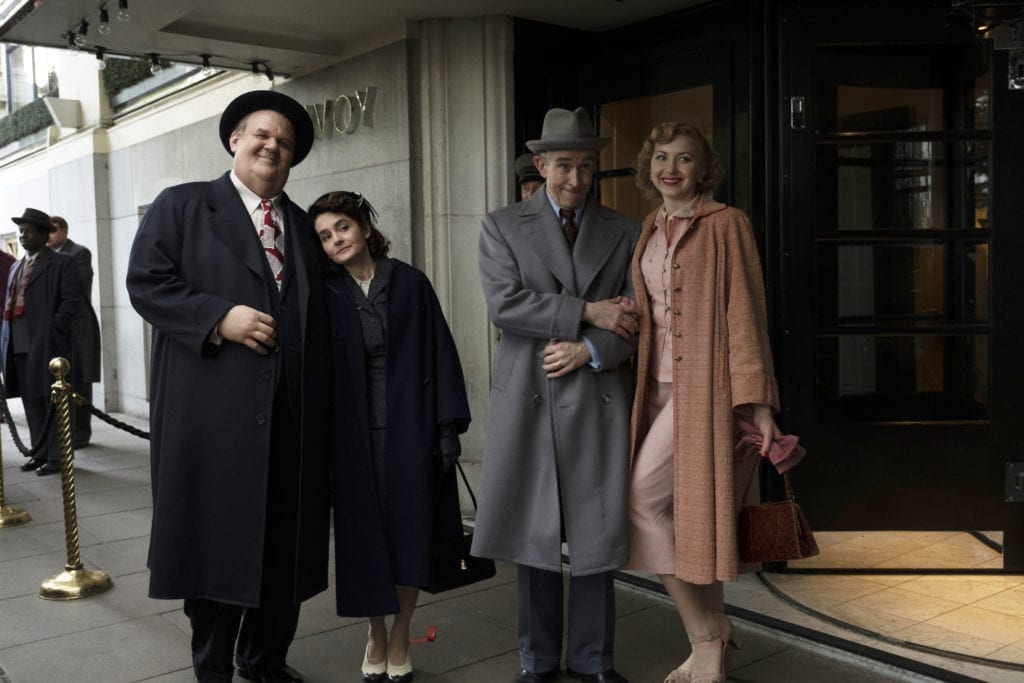 To some extent their partnership was like a marriage. They lasted through good times and bad. They maintained their separateness, but celebrated what they became together. And like in a marriage, the need to forgive and be forgiven played a large role in the bond between them. It is interesting that in that first scene, set in 1937 (a remarkable six-minute tracking shot), the two men are conversing about marriage (specifically their failed marriages). The rest of the film examines a bit of what makes a marriage work. We see it in their relationship to each other and in the marriages they have finally found happiness in.
Photos by Nick Wall, Courtesy of Sony Pictures Classics