?I?ve got to go to work. I have not got a choice.?
We are told that if we work hard, we will find success. For many the ?gig economy? seems to be the way they can take control of their lives and find the financial success they need. Ken Loach?s film Sorry We Missed You provides a much darker view. What started off as great hope of a brighter future devolves into a world of desperation.
Ricky (Kris Hitchen) has bounced between jobs since the 2008 economic downturn. He had been in construction. As the film opens, he is interviewing for a job as a delivery driver. It seems exactly what he wants. He will be his own boss, he is told. He won?t be paid wages, he?ll get fees. With hard work he can begin to bring home enough money to get his family back in their own home. But to really make money, he?ll need his own van.
His wife Abby (Debbie Honeywood) is a home health aid. She has a car she uses to go from client to client. But to get Ricky a van, they sell her car, making her rely on buses to make her appointments. The two of them put in long hours?12 to 14 hours a day. Meanwhile their children, sixteen year-old Seb (Rhys Stone) and tweener Liza Jane (Katie Proctor) try to get by. Seb is dark and brooding. He cuts school and paints graffiti. He knows how to push Ricky?s buttons?and does so frequently. Liza Jane strives to be a peacemaker in the home, but what a burden that can be.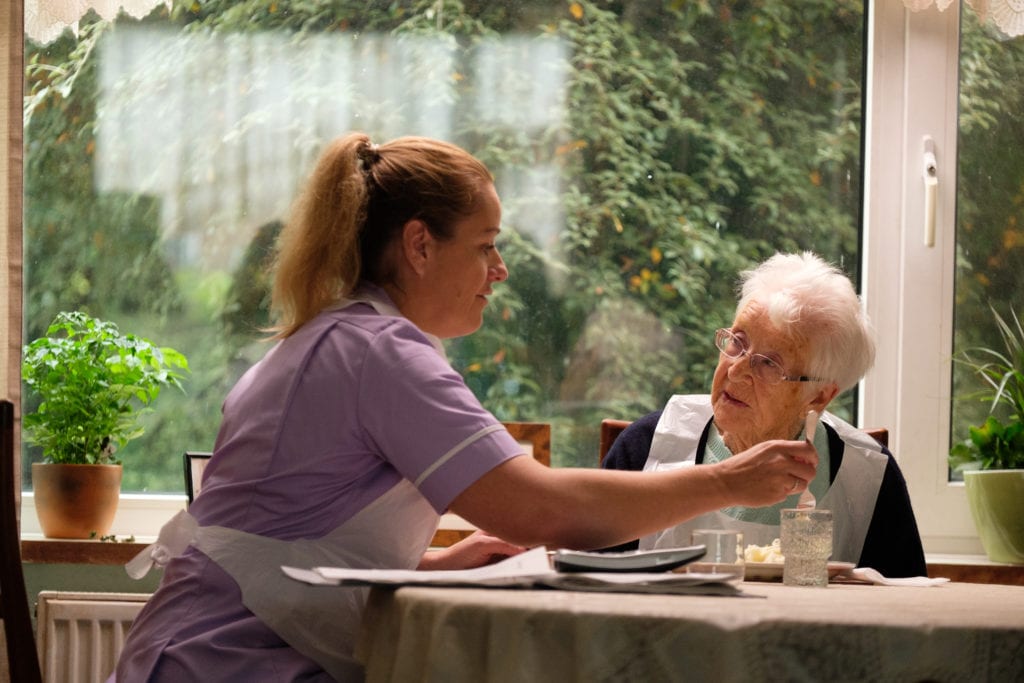 When problems arise, Ricky discovers that the ?self-employment? he thought his job entailed was really an illusion. There is no flexibility. He must be there every day, or arrange for a replacement. Not doing so results in not just lost pay, but a ?100/day fine. Abby also has little flexibility, in part because she is compassionate and caring. When she must do extra work, it is not compensated. As the stresses of work and within the family continue to grow and compound on each other, the characters find themselves in a spiral of despair.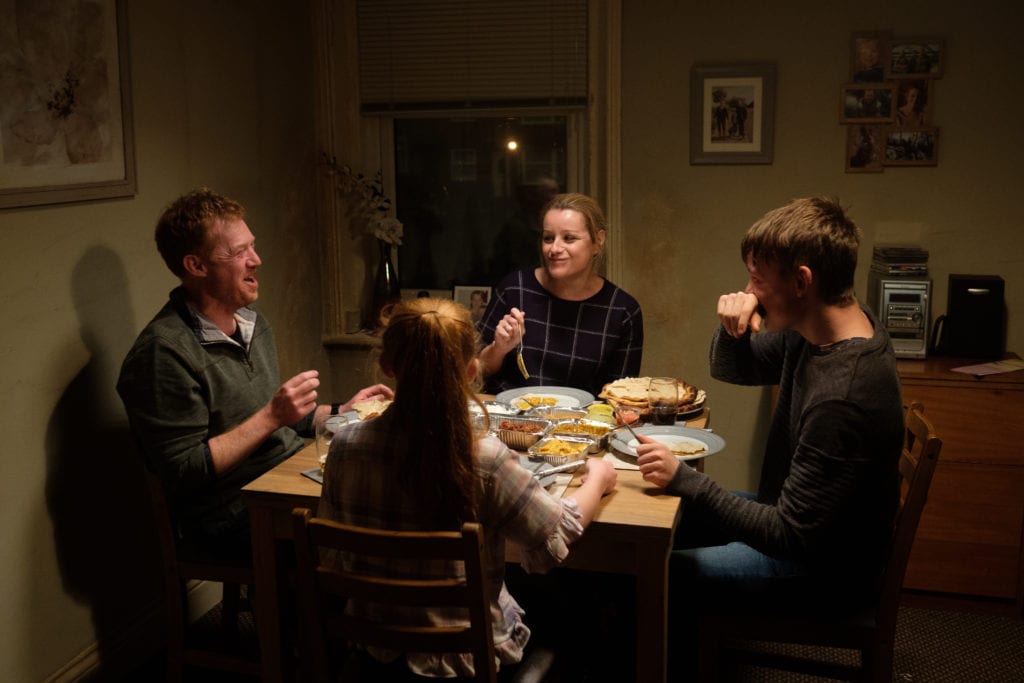 The film is set in Newcastle, as was Loach?s previous film I, Daniel Blake (which won the Palme d?Or at Cannes). It is not a sequel, but could well be seen as a companion piece. Both deal with the trials of the working class trying to get by in an economy that doesn?t care about people, but about bottom lines. Whereas I, Daniel Blake deals with the working-class struggle with a good dose of humor and eventually shows the power of the human spirit in midst of a soul-deadening bureaucracy, Sorry We Missed You is much darker and pessimistic. As the hope that drives Ricky to start this new job slowly evaporates, the stresses on everyone in the family may destroy their loving relationships. And the film does not allow us to walk away with a sense that things will get better.
This is meant to be a troubling film. It calls into question some of the foundational beliefs of our society. As we watch Ricky and Abby work long hours in hope of achieving some financial improvement, we discover that the supposed promise of the work ethic is deceptive. They not only fail to gain on their goals, they become deeper and deeper in debt. That debt is not only financial, but also emotional and spiritual. The work ethic that we see in play here does not elevate workers, but erodes their dignity and threatens their humanity.
Note: This film comes with subtitles, even though it is in the English language. The Northern England dialect can be difficult to understand, so the subtitles are very welcome.
Photos courtesy of Zeitgeist Films in Association with Kino Lorber