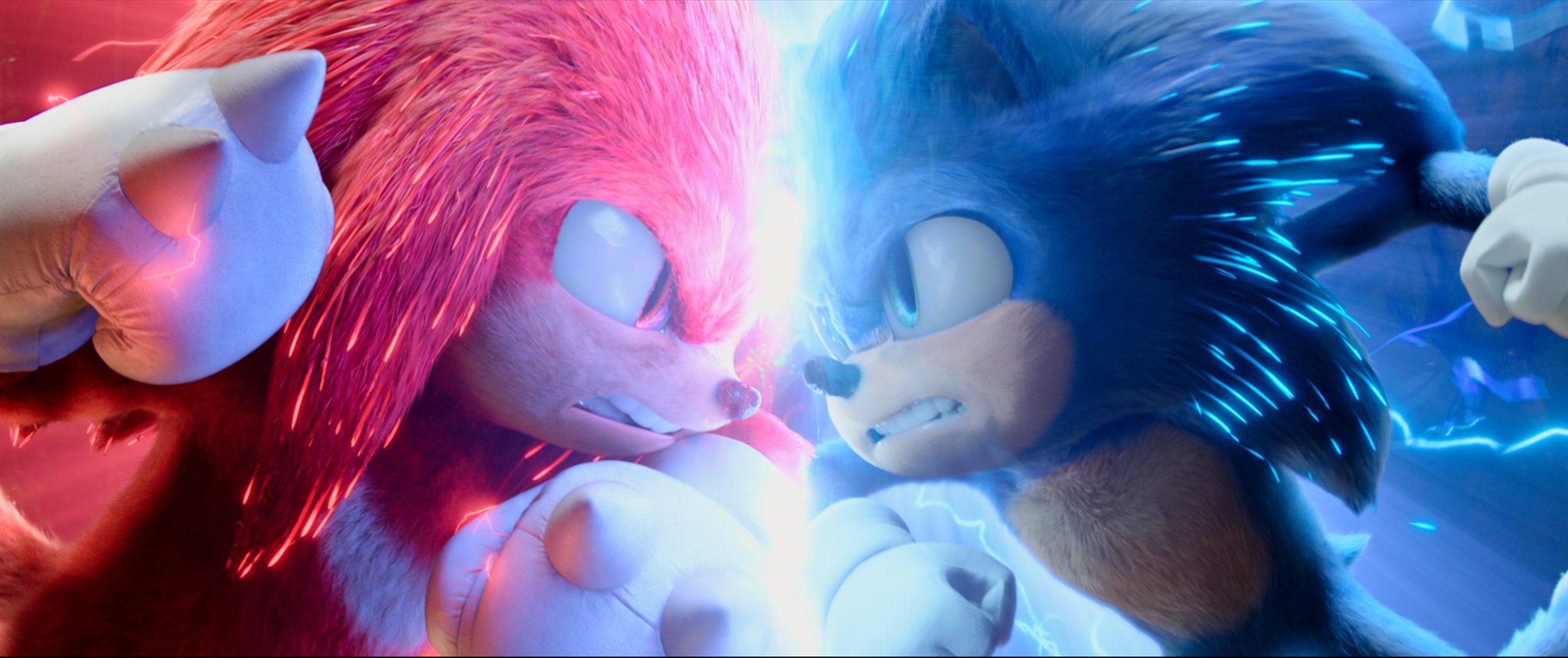 Faster and more furry-ous than the original,?Sonic 2?manages to take the franchise to the next level.
Directed by Jeff Fowler, Sonic the Hedgehog 2 sees the return of the Blue Blur as he eagerly seeks to prove that he has what it takes to be a hero. Although he has settled in Green Hills, he frequently seeks out crime in order to show off his skills. However, his ultimate test comes when Dr. Robotnik returns from the Mushroom World with a new ally. Teaming up with the powerful echidna Knuckles, the two begin a quest for an all-powerful emerald that could destroy civilizations. As he battles Robotnik?s evil drones, Sonic must also team up with a brilliant fox named Tails in order to retrieve the emerald before it falls into the wrong hands.
Leaning further into its video game roots,?Sonic the Hedgehog 2?is a wild and frenetic chase around the world. As with the first film,?Sonic 2?is energetic and enthusiastic across the board. Known for his speed and ?attitude?, pop culture references and 90s music fly at such an astounding rate that they?re practically dizzying. Much grander in scale than its predecessor, the sequel expands the world extremely quickly, bringing in many more of the franchise?s characters that we know and love. As a result, the film feels more like a superhero film than its predecessor with its emphasis on global threats and powerful team-ups. Whereas the first film was a more intimate affair about Sonic?s connection with a small-town family, the sequel expands at… well? a sonic pace.
The addition of Sonic?s besties Tails and Knuckles to the world combined with the global adventure for an all-powerful emerald make the film feel massive in scale and changes the tone of the film. As a result, admittedly, the sequel does miss the more intimate moments that made the first film special. While there are some quieter character pauses that are memorable?like Sonic?s conversation with his friend/father Tom (James Marsden) in a rowboat?they often get lost amidst the chaotic story going on around them. However, in all honestly, the film has such humour and heart that it still feels special somehow.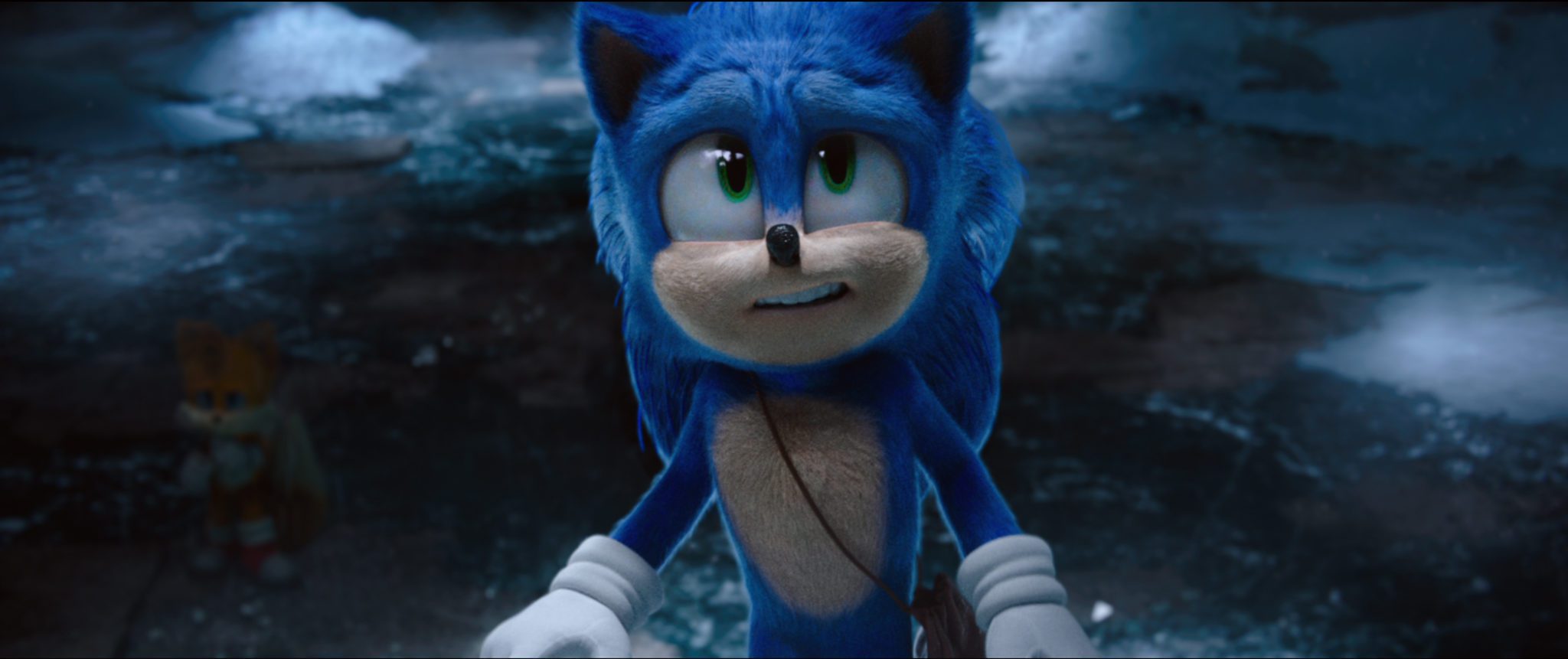 Amidst the CGI mayhem, performances still remain enjoyable and fun. Fueled by Ben Schwartz, Sonic has the same whiz-bang personality that we have come to know and love. (There?s even a Parks and Recreation reference to fans of his Jean-Ralphio character.) After the success of the original, Schwartz? voice has become synonymous with the character due to his ability to carry both innocence and attitude at the same time. What?s more, returnee Jim Carrey continues to find new energy as the villainous Robotnik. In many ways, it?s surprising to see Carrey so enthusiastic about returning to a franchise as he has remained (mostly) averse to sequels throughout his career. Even so, stepping into the role of Sonic?s arch-nemesis seems to have rejuvenated him by giving him an opportunity to lean into his more over-the-top performance style. (In fact, one could argue that he?s created a character who is allowed to literally mustache twirl his villainy.)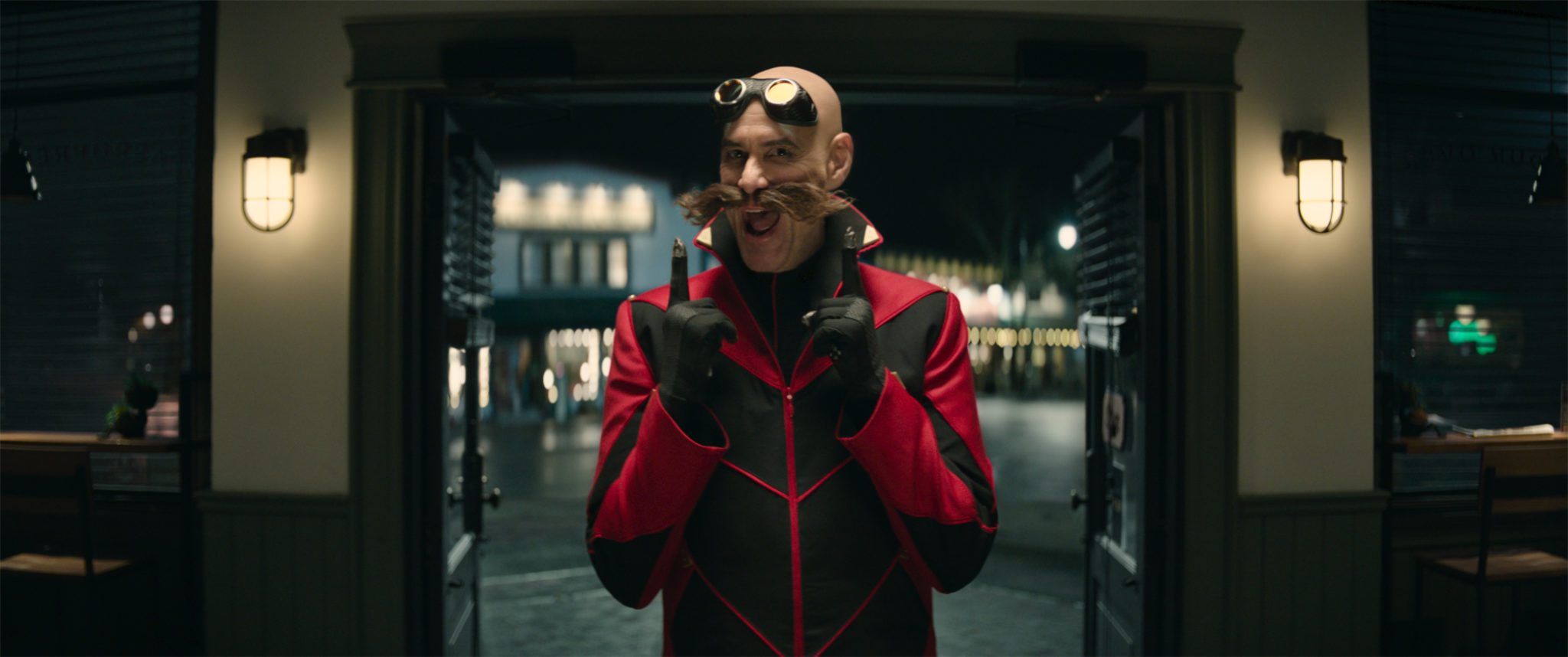 However, the best addition to the franchise may be its new characters, especially Idris Elba?s Knuckles. All brawn and very little brains, Knuckles is a strong addition to the canon and has some of the film's best dialogue. Signifying brute force, Elba?s intense growl works well for the character yet his mighty warrior mindset is frequently offset by his innocence. (Incidentally, Tails is quite the opposite to Knuckles, with an ?all brains and no brawn? demeanour.)
In some ways, the film is reminiscent of The Wizard of Oz insofar as it involves three protagonists all on their own separate emotional journeys. (In fact, it?s also worth noting that the goal of all three characters remains the all-powerful Emerald?) For Tails, his arc seems to be about finding courage. Following his hero Sonic around the universe, the young fox doesn?t believe that he has anything to offer the mission. Of course, this isn?t the case? but he must discover that for himself. At the same time, the Tin Ma? er? Knuckles may have a rough exterior yet he is struggling to understand what it means to open up his heart to friendship. Although he believes he?s found one in Dr. Robotnik, their alliance is an uneasy one at best and he must learn who is worthy of his trust.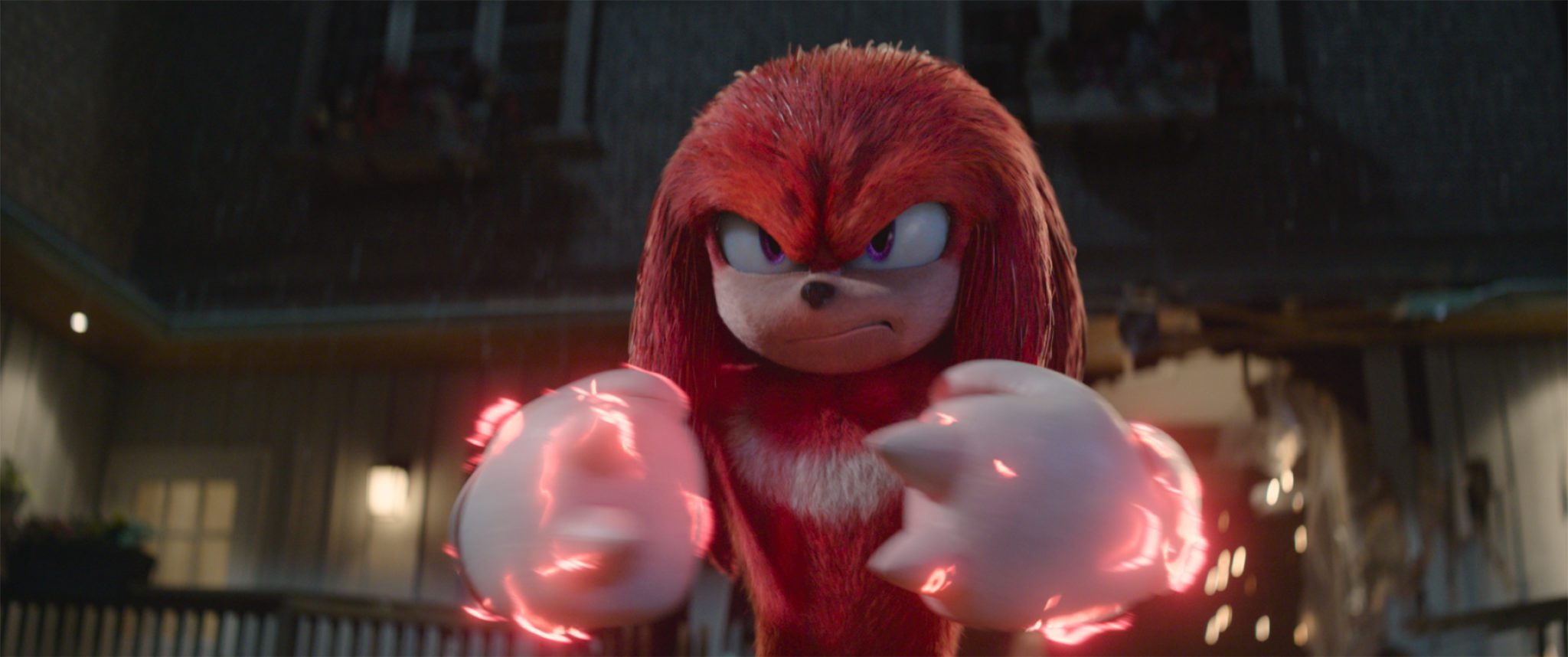 Even so, the primary emotional arc throughout the film remains Sonic?s understanding of what it means to be a hero. Wanting desperately to be able to use his powers to help people, he spends his nights stopping crime in the big city. (He even refers to himself as ?Blue Justice?.) To Sonic, heroism is about being the standalone force for good that gets the glory for their actions. Unfortunately, that?s simply not the case. Instead, Sonic must learn that true heroism requires self-sacrifice, humility and putting others needs before your own if he ever truly wants to leave his mark.
For sure, Sonic the Hedgehog 2 is often silly and definitely over-the-top but frankly it?s still wildly enjoyable family fare. It?s also clear that the franchise is far from over. As with the first film, a post credit scene suggests that another adventure is on the way. (Without giving any spoilers, the scene?s introduction of another fan favourite character elicited almost Marvel-like enthusiasm from those in our theatre.)
Assuming that?s the case, I know my kids and I are ready for the next level.
Sonic the Hedgehog 2 is available in theatres on Friday, April 8th, 2022.