Some stories and the worlds they bring to us are too big for a single film. Sometimes that means trilogies or ongoing sequels without end (like Star Wars). But for Steve McQueen to bring us a vision of the world he grew up in, it required the Small Axe anthology. This is a series of five films, most of which are based in real stories, set in the West Indian community in London in the 60s through 80s. Each film is independent of the others. They each have their own tone. But they also have a common thread in that they reflect the life of strangers in a strange land trying to establish their lives and maintain their roots.
It?s a bit challenging to know how to treat such an anthology. Many of the individual films are being named by various critics in their yearend lists. The Los Angeles Film Critics Association named the anthology as Best Picture. When you first see Small Axe on Prime video (where it is streaming), it looks like a series with one season of five episodes. In reality the anthology is individual films that all hold their own, but they manage through those stories to create something greater than the sum of its parts.
Although the films don?t require watching in sequence, I?ll follow the order of the episodes as they are numbered on Prime.
Mangrove is the story of an important court case in England involving a group called the Mangrove Nine. Frank Crichlow and others were put on trial for riot and affray after a demonstration against police harassment of his restaurant, Mangrove. In their defense, they are able to show that there was racial bias in the police force and the entire legal system. It was the first time the courts took note of such bias. A key quote: ?We must become the sheperds of our own destinies.?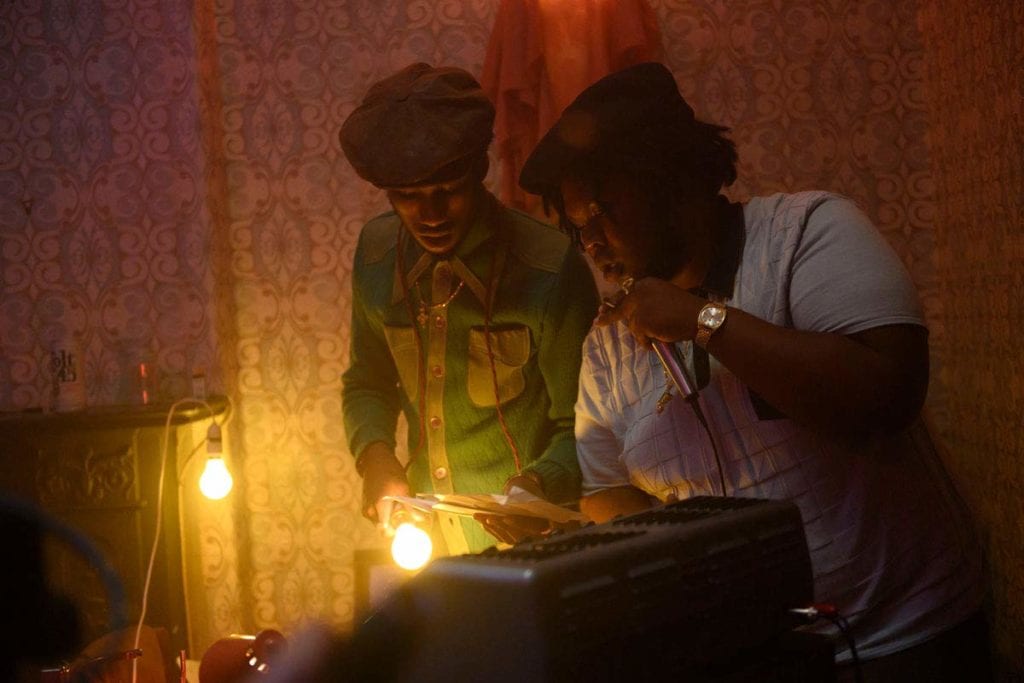 Lovers Rock shows us a night at a music party. This is an evening filled with music, weed, hormones, and above all, vitality. This is not so much about plot as it is about being pulled in to the experience. There is a ten-minute (!) scene built around the song ?Silly Games? that is astounding on many levels. It captures the love of life, the hopes and joys of that community.
A key quote: ?You can?t wear church shoes to a blues dance.? (Well, it turns out you can.)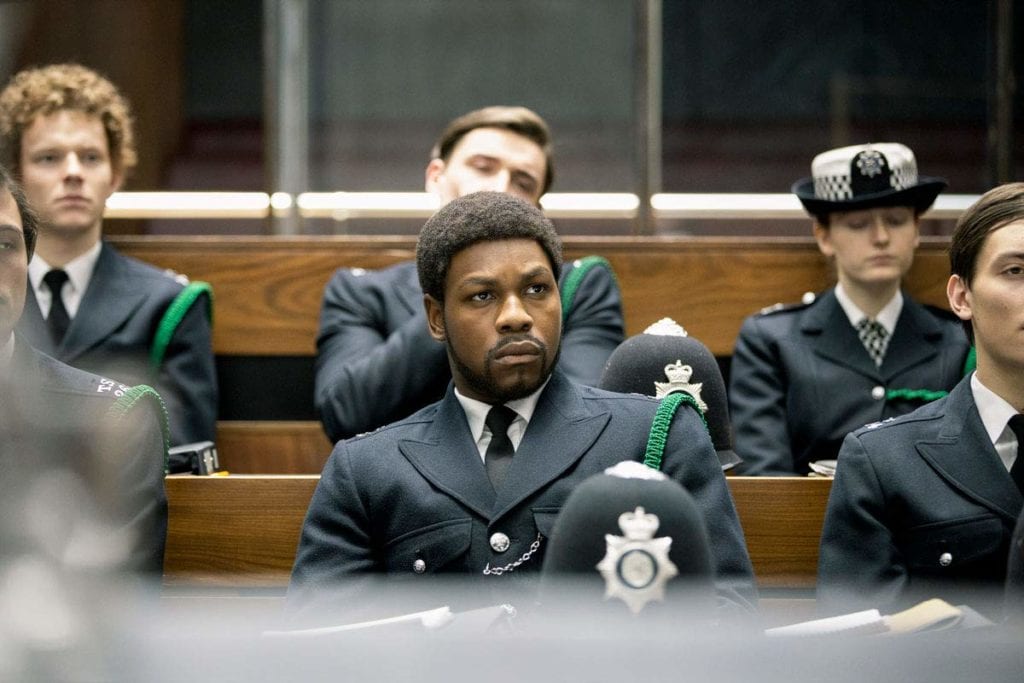 Red, White and Blue is the story of Leroy Logan who as a boy saw his father assaulted by police and as a young man joined the police force seeking to change it from within. It?s not really surprising that he not only runs into resistance to change, but is also the target of the systemic racism. A key quote: ?You wanted us more British than the British.?
Alex Wheatle is based in the true story of the title character who becomes a very successful writer of YA books. He was abandoned by parents early on and grew up in children homes and the foster system. As a young man he begins to find his place in the world of music. But when he ends up in jail, his cell mate pushes him to find his roots and build his life from there. A key quote: ?Boy, you have to find out who the f*** you is.? (That might well serve as the overall quote for the anthology.)
Education looks at the discrimination toward West Indian children in the school system. The schools very quickly moved children who had learning or behavioral problems to ?special schools?. That doesn?t sound too bad, until we discover that the schools didn?t bother to help them learn or often even provide classroom supervision. A group begins to unite the parents to fight the system and save their children from a bleak future. McQueen himself was funneled off to a special school. A key quote: ?There is nothing special about his school.?
The stories are filled with struggle and pain, but also with joy, community, family, and hope. There is a vibrancy to their celebrations, just as there is anguish in their struggles for justice and a chance to fulfill the dream that brought them to the UK. Throughout the series, there are various stories that come up from the West Indies or African culture that add even more texture to the stories that McQueen is setting before us.
The title for the anthology comes from a Wailers song. The chorus includes, ?If you are the big tree/ we are the small axe/ sharpened to chop you down.? In every culture, be it the UK or the US or elsewhere, when the oppressed unite, they have the power to shape the future.
Photos courtesy of Amazon Prime Video