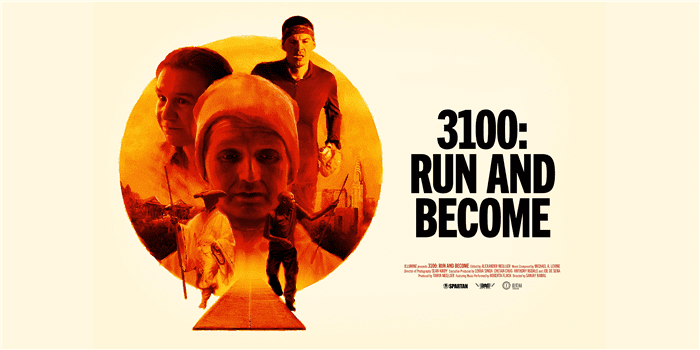 Directed by Sanjay Rawal (Food Chains),?3100: Run and Become?follows Ashprihanal Aalto, an unassuming Finnish paperboy, and Shamita, an Austrian cellist, in their attempts to complete the?3100 Race for Self-Trancendence, the world?s longest certified footrace. Each year, a small group of competitors come from all over the world to run a distance that totals 3,100 miles in 52 days.?Using Ashprihanal and Shamita?s?3100?quest as an overall framework, the film pulls the camera back to examine places around the world where ancient cultures have held running sacred for millennia: the Kalahari Desert, Arizona?s Navajo Reservation, and to the mountain temples of Japan. Beyond competitiveness and athletic prowess, they run not for glory but for spiritual enlightenment, universal oneness?or because they simply have the responsibility to run.
By holding multiple narratives up against one another, 3100?becomes a film that?s far more about running. Rather, it?s about our common human experience. Regardless of ethnicity, geography or social-standing, all of humanity use physical activity as a means of reflection on who they are. Interestingly, despite the fact that they are competing in a race, Rawal shows several instances where participants in the 3100 marathon look to help each other out of concern for their health. While there remains a competitive component to the experience??After all, it isa race?? reminds Ashprihanal?there is a greater sense that simply being on the journey together matters more than who crosses the finish line first.
More importantly, however, 3100?also explores humanity?s ongoing quest for the Divine. By highlighting the common journeys of people around the world, Rawal?s film points to the fact that everyone is looking for deeper spiritual truth and, specifically, a connection between our physical body and the spiritual world. While the Navaho acknowledge the intimate connection between having one?s foot on Mother Earth, Japanese monks also embrace extended pilgrimages as sources of spiritual enlightenment. As Ashprihanal sets out on his quest for enlightenment in the 3100 ultra-marathon, bushmen hunt their prey for days on end to discover who they are and retain their culture. In each of these stories, Rawal connects the physical endurance of his subjects to profound spiritual self-discovery. These men and women are not seeking personal glory. They are on a religious pilgrimage to discover truths about themselves and the Divine.
In the end, 3100: Run and Become?surprised me in the best of ways. Whereas I initially believed I would be watching a documentary merely about physical fitness, Rawal?s engaging narrative showed me that it?s about something far more profound. Instead of merely telling stories about running and health, Rawal understands that the experience of these pilgrimages stems from our very soul and opens our hearts and minds in ways that our culture has taken for granted.
For full audio of our interview with Sanjay, click here.
3100: Run and Become?is in select theatres now.