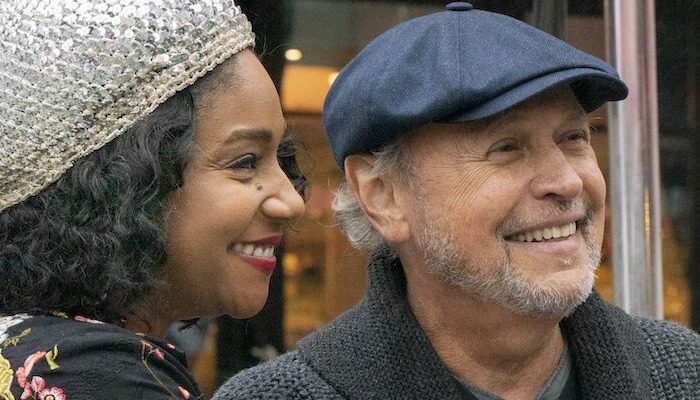 Set in the urban jungle of New York City,?Here Today?tells the story of veteran comedy writer Charlie Burnz (Billy Crystal). Struggling with oncoming dementia and his broken relationships with his kids, Charlie spends his days as a writer on an SNL-type variety show where the younger team members largely want to ignore his ideas. However, when he meets New York singer Emma Payge (Tiffany Haddish), a spark returns to his soul. Despite the difference in their ages, their relationship gives life to them both and begins to redefine the meaning of love and trust.
While?Here Today?may not be remembered as much more than a footnote in the careers of both stars, that would be unfortunate. Written and directed by Crystal, there?s no doubt that the sheer talent of both leads is on full display. Whereas both Crystal and Haddish are best known for their frenetic energy, both choose to dial back their performances in ways that allows their genuine affection for one another to shine through. While the script doesn?t always work, the chemistry between Crystal and Haddish is so palpable that the film becomes an utter delight.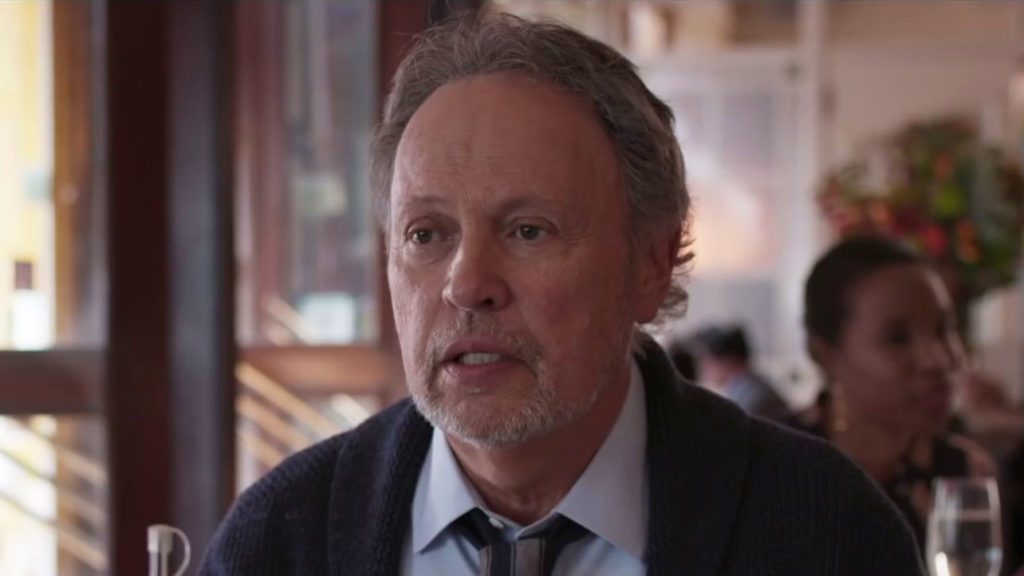 As the slowly degenerating but still vigorous Charlie, Crystal gives one of his best performances in years. There?s simply a maturity embedded within his performance here that allows his charm to come forward without overwhelming the film with erratic silliness. What?s more, Haddish absolutely stuns as burgeoning performer Emma, offering tenderness with Crystal but sheer bombastic star power when she?s onstage. Together, they elevate one another?s performances and creates a surprisingly lovable pairing.
Refreshingly honest in its tone, Here Today is a dramatic comedy about what it means to live with perspective. As the entertainment industry has gotten younger and faster, Charlie has become increasingly pushed aside by much of his co-workers. Despite his history and pedigree, Charlie is viewed somewhat as an irrelevant dinosaur who simply doesn?t get today?s edgier humour. However, Charlie?s wisdom and expertise also provide opportunity to see things that others miss in a rapidly paced world. Despite his voice being largely forgotten, those who him always benefit from his years of experience. For example, while the writing team loves their main comedian, Charlie instead prefers the work of the new kid who offers potential. While not as brash as their lead guy, this youth has shown a sharp satirical eye but needs coaching.
At the same time though, Charlie is also burdened by the poor decisions of his youth. Despite his jovial exterior, the brokenness of his own soul (and failing health) plagues him in his personal life. As such, Charlie lives estranged from his kids and suffers his oncoming dementia alone. However, his struggles with his past and uncertain future causes Charlie to put an emphasis on the day. To him, today is what matters most. Enjoying lunch with a friend. Taking in a concert. Although he has baggage that needs to be dealt with, its the simple pleasures of life that matter most when they are in front of you and he wants to savour the time that he has left. As such,?Here Today?highlights both the fragility of life and the importance of each moment of it.?
With grace and humour, Here Today is one of the more pleasant surprises of 2021 so far. Elevated by sparkling performances by Crystal and Haddish, the film oozes with personality, making it an absolute joy to watch. Although there are moments where the film dips too far into sentiment, there?s little question that this is a film you may enjoy if you decide to rent it Here Today.
Here Today is available on demand and DVD now.