Since most of the films (exceptions: Boni Bonita and This Teacher) I?m reporting on today are docs, I?d like to highlight some documentary filmmakers who have premiered work at Slamdance: Marilyn Agrelo (Mad Hot Ballroom), Seth Gordon, (King of Kong: A Fistful of Quarters), Kurt Kuenne (Dear Zachary: A Letter to a Son About His Father), and Dana Nachman (Batkid Begins). The festival continues to nurture filmmakers, including in the documentary field.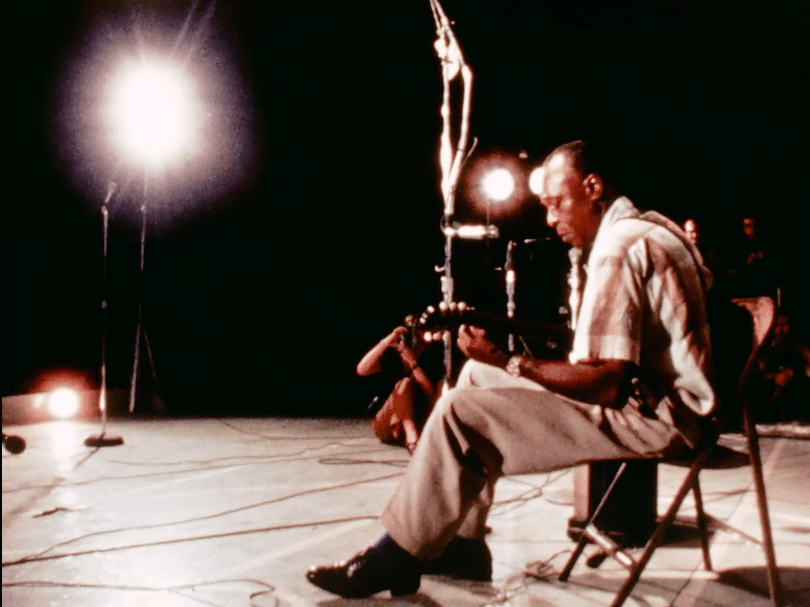 Movies can be a time machine. Memphis ?69 takes us back fifty years to the Memphis Blues Festival. The local blues society put on a festival each year from 1964-69. Gene Rosenthal, a Maryland-based enthusiast brought camera and recording equipment to capture the three-day event. But processing the 40,000 feet of film used up all his money. It sat unseen for almost fifty years until he was selling his archives to Fat Possum Records and director/editor Joe LaMattina, who now brings us this look back to a festival the same year as the famed Woodstock festival, but with a much different vibe. It shows us a good bit of the spirit of the time, but mostly it is a celebration of the music?mostly traditional blues with musicians like Piano Red, Nathan Beauregard (106 at the time of the festival), Furry Lewis, John D. Loudermilk, and Rev. Robert Wilkins and Family; but also showing the influence the blues brought to rock with acts like Molock and Johnny Winter, and the Sunday Gospel program.
Another doc focused on music is Dons of Disco from director Jonathan Sutak. In the 1980s Den Harrow was an American-born star of Italo Disco in Europe?possible more popular than Michael Jackson. He was blond, handsome, had great stage presence. Girls couldn?t get enough of him or his wonderful voice. Except?it wasn?t his voice. And he wasn?t American and didn?t even speak English. Dem Harrow was the creation of record producers who wanted to have a great act. Den Harrow is close to the Italian word for money?and that?s what he represents. The real voice belonged to a singer named Tom Hooker (who also co-wrote all the songs along with Miki Chieregato). Years later, Hooker (now named Tom Barb?y) is a photographer living in Las Vegas, but beginning to seek recognition for his musical work. As the film plays out, questions arise about what it means to make art. Is the writer and singer more of an artist than a lip-syncer who is the face of the music for all of the fans? Is image a part of what makes art complete? It is at times strange to hear the justifications made by Stefano Zandri (who became Den Harrow) of why he is the real Den Harrow even if the persona is based in falsehood. (It is at times not unlike the justifications one hears from Donald Trump.) The truth of the situation is obvious, but why is it that the truth itself is never enough?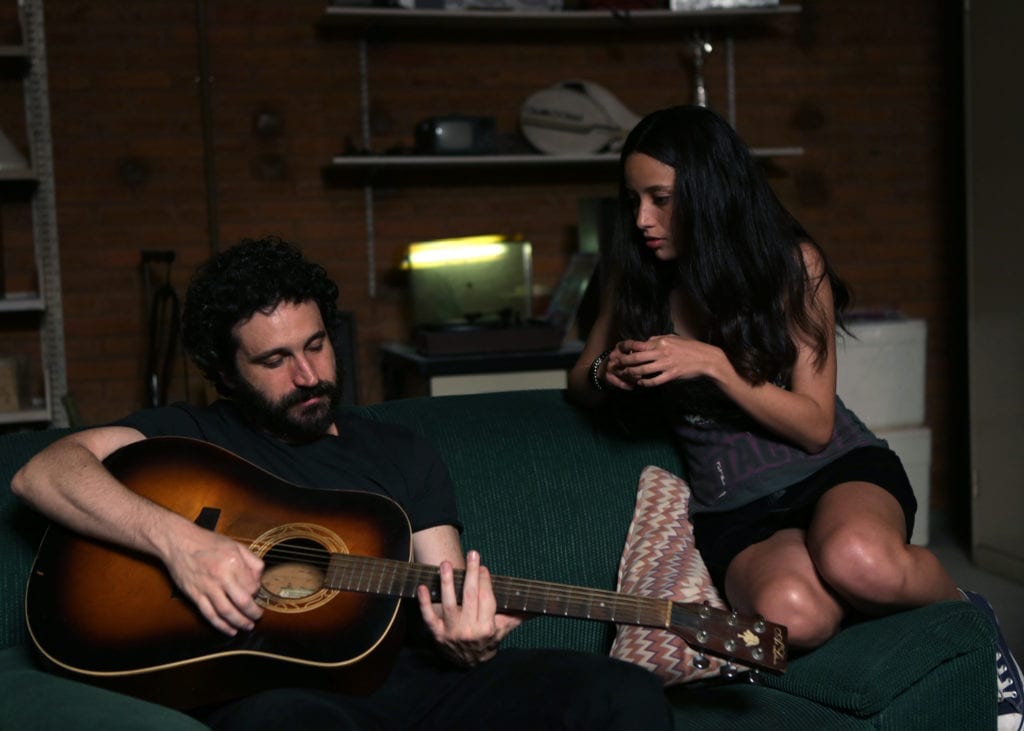 Daniel Barosa?s Boni Bonita traces a relationship over nine years in four chapters. Sixteen year-old Beatriz, who was recently expelled from school and kicked out of her father?s house, connects with Rog?rio, an older musician. The relationship is at times very inappropriate?fueled by lust and jealousy. This coming-of-age story is a story of pain not being dealt with properly, which lead the two to hurt each other in various ways, but also perhaps the tools each needs to grow a bit. But we are given the impression that as much as the two mean to each other, they can never find happiness together, and perhaps are doomed to lives of coldness and emptiness because of their history.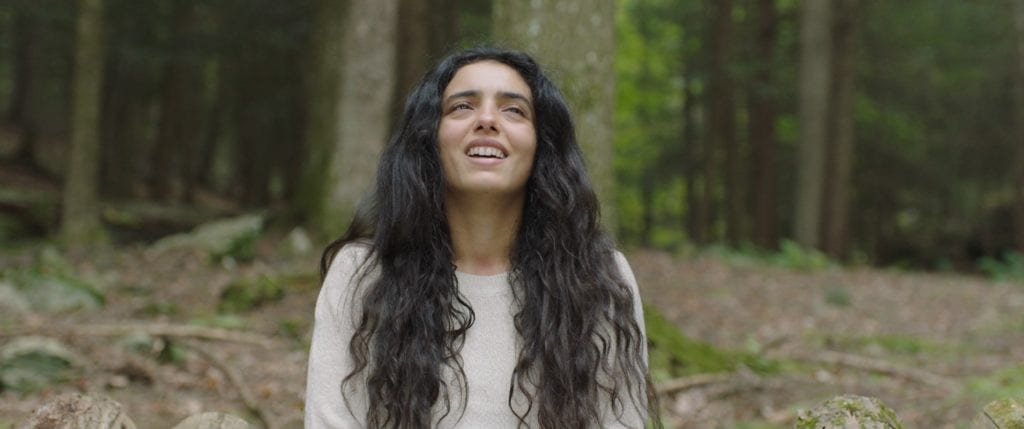 A ruined vacation leads a woman to what is perhaps a divine revelation in Mark Jackson?s This Teacher. Hafsia, a French-Arab woman, comes to New York to have a reunion with her childhood friend Zahra (now going by Sarah). The reunion does not go well, and Hafsia uses Sarah?s AirB&B account to rent a remote cabin upstate. After a sleepless night, she has what could be a bit of a breakdown, or it might be a discovery of God speaking to her. She begins to see a world without borders, where we are all the same, where love flows freely. But when, during an alcohol-fueled evening (Hafsia?s first time to drink), others discover she is Muslim, she is confronted with the Islamophobia. She does not respond well, which makes it build to a dangerous point. It is interesting to watch how the filmmaker brings her new spiritual awareness into a setting that may contradict that revelation, and in the end allows her to affirm who she is in her new vision of the world.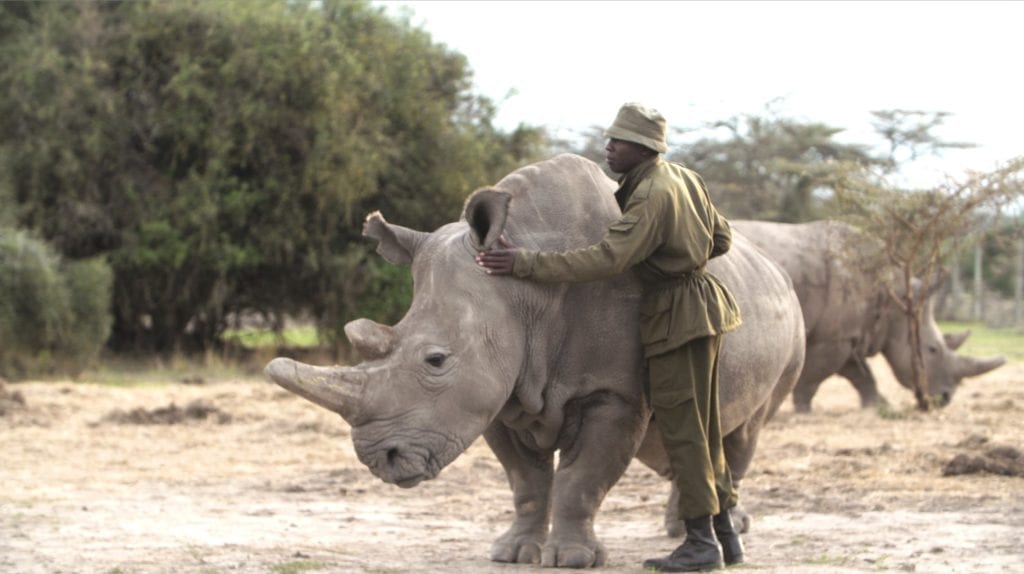 Does extinction diminish the world? I tend to think so, especially when that extinction is not a result of nature. Kifaru, from documentarian David Hambridge, tells the story of the last of the Northern White Rhinos and their caretakers in a Kenya preserve. There are only three: Sudan, the last male; Najin, his daughter; and Fata, his granddaughter. Over a four year period, Hambridge shows us the commitment and care of three of the rangers who protect and care for the last few animals. And we see the sorrow, when Sudan, after a life far past life expectancy, dies, effectively making the species extinct. The real focus of the story is the rangers who spend ten months a year away from their families. They form a bond with these rhinos. They also know that their mission is one that is ultimately hopeless. The extinction is just a matter of time. Although there are other species of rhinos around, the film notes at the present rate, all rhinos will be extinct in ten years.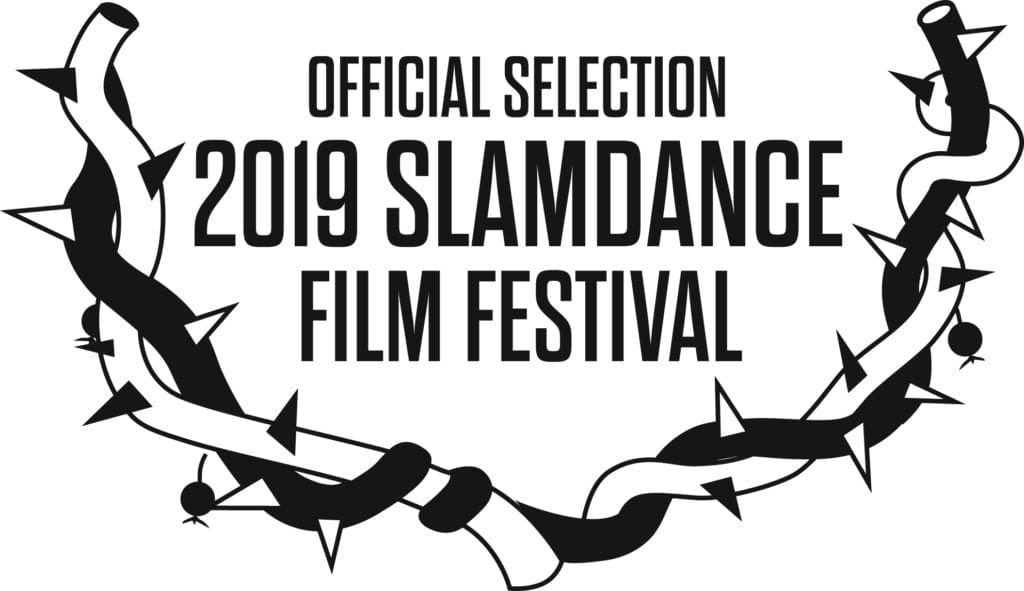 Slamdance also features shorts. One that I?ve been able to screen is Tungrus and the Chicken From Hell. This documentary short is about a middle class family in Mumbai with a chicken in their apartment. The father thought a chick might be a fun thing for the cats to play with. Six months later the rooster now terrorizes the whole family. They know the answer is that the chicken has to go. But will it be given to someone else, or become their dinner?