In?Shrinking, life?s problems can feel enormous? but still small enough to laugh through.
Created by television veteran Bill Lawrence, Shrinking tells the story of Jimmy (Jason Segal), an depressed and disconnected therapist who is grieving the loss of his wife. Estranged from his teenage daughter and battling his own inner demons, Jimmy decides to throw out the counselling playbook and begin giving his clients ?answers? instead of asking questions. This draws the ire of his boss, Dr. Phil Rhodes (Harrison Ford) yet, when Jimmy starts seeing results, Jimmy?s life begins to change for the better.
Over the years, Lawrence has made a career reveling in the lives of imperfect people. From?Scrubs?to?Cougar Town?and, most recently, his mega-hit?Ted Lasso, Lawrence has created endearing characters with fatal flaws that constantly plague their decisions. The same holds true in?Shrinking?as we follow Jimmy?s misadventures as a psychiatrist. Holding to Lawrence?s strengths,?Shrinking?features a practice fueled by people who are trying to hold things together but still feel genuine in their optimism. And it?s that balance of positivity and brokenness that helps his series feel authentic and, maybe, even relatable.?
Of course, part of the magic of a series like this is its casting. With Segal out in front,?Shrinking?has a leading man who may be one of the best comedians in Hollywood at creating empathy for his characters. Jessica Williams steps into the role of Gaby with confidence and strength, even as her character?s life begins to collapse around her. And, as always, Lawrence?s muse Christa Miller continues to bring earnestness into the grumpiest of characters.?
Even so, the most welcome casting may come in the form of Ford. For almost 50 years, Ford has made a career of playing the charismatic hero-type. (And, frankly, the fact that he?s returning to the role of Indiana Jones this summer suggests that he still loves doing so.) Although he?s always brought humour to his roles, it is rare for him to play the part of someone as laid back as Dr. Phil Rhodes. With Rhodes, Ford relaxs his performance in the best of ways, bringing a humility and grace to the character. Yes, he still manages to carry his ?cantankerous charm? into the character, but it?s refreshing to see him step into the role of someone who is simply trying to make it through the day. As a result,?Shrinking?may be some of the strongest work from the Hollywood legend that we?ve seen in decades.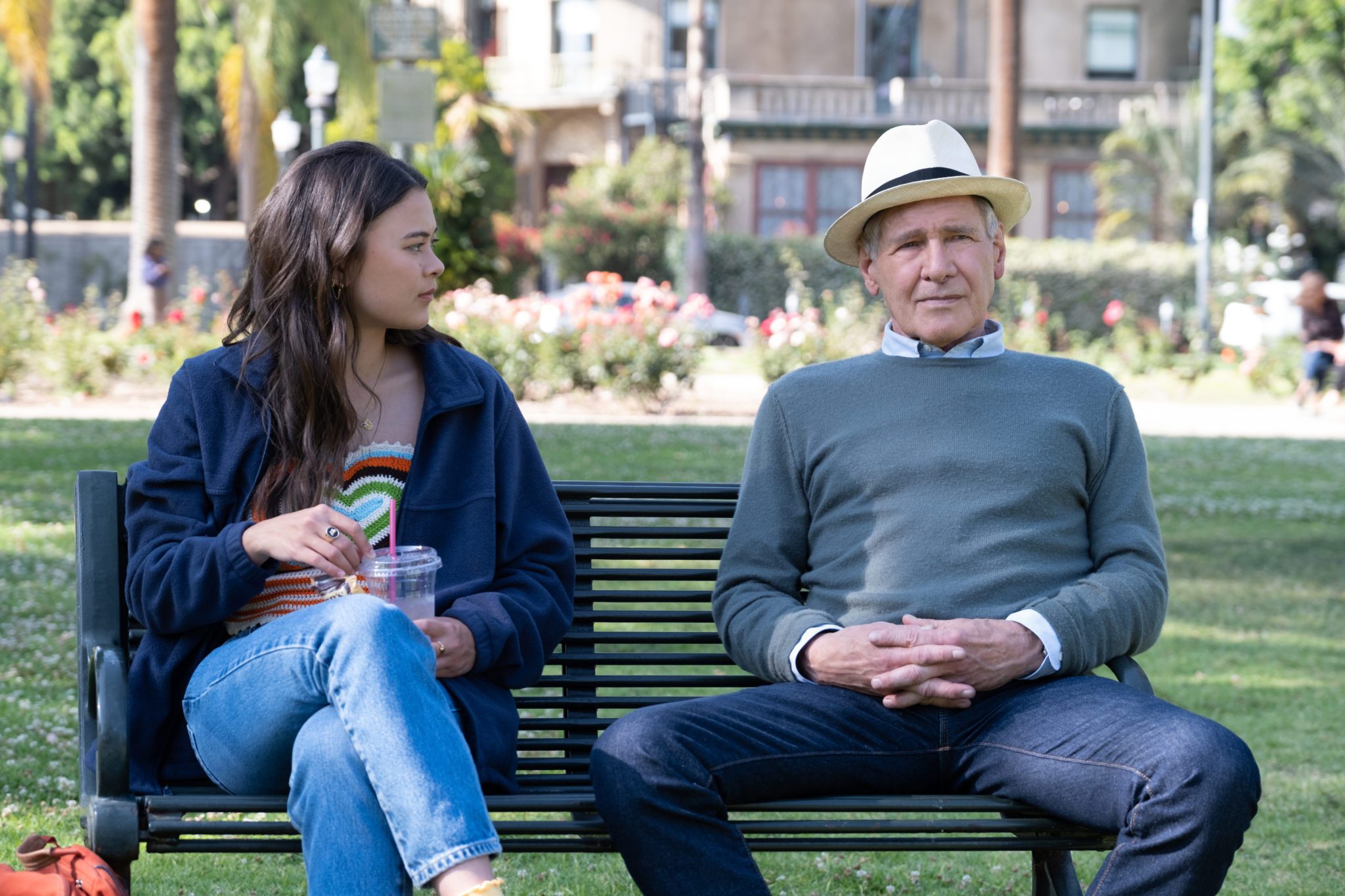 Like so many of Lawrence's projects,?Shrinking?also amplifies hope in a hopeless space. A grieving widower and daughter, an elderly man with Parkinsons and women enduring divorce and abusive relationships seem like an odd backbone for a comedy. However, once again, Lawrence understands that people are more than their circumstances and celebrates their journey towards healing with humour. Coming at a time when many comedies wants us to laugh?at?the flaws of others, Lawrence instead has always steered the other way. We mourn their poor decisions and tough places of life yet we also are allowed to laugh?with?them in their flaws. They?re like us. And provide an example of what it means to come through our hardest of life-moments. (And honestly, although it will have its critics, this style of comedy feels relevant and refreshing as we edge out of a pandemic.)
Of course, Shrinking?s biggest issue is something that?s not even its own fault as the series is already being compared to Ted Lasso. And, admittedly, it?s not an unfair comparison either. With its mixture of hilarity and heart, there are definitely similarities to the show?s voice and style. Both series feature leads who break out of the ?mold? of their position and feature characters that desperately need the help of their community. (Even Lasso favourite Brett Goldstein is involved as a producer.)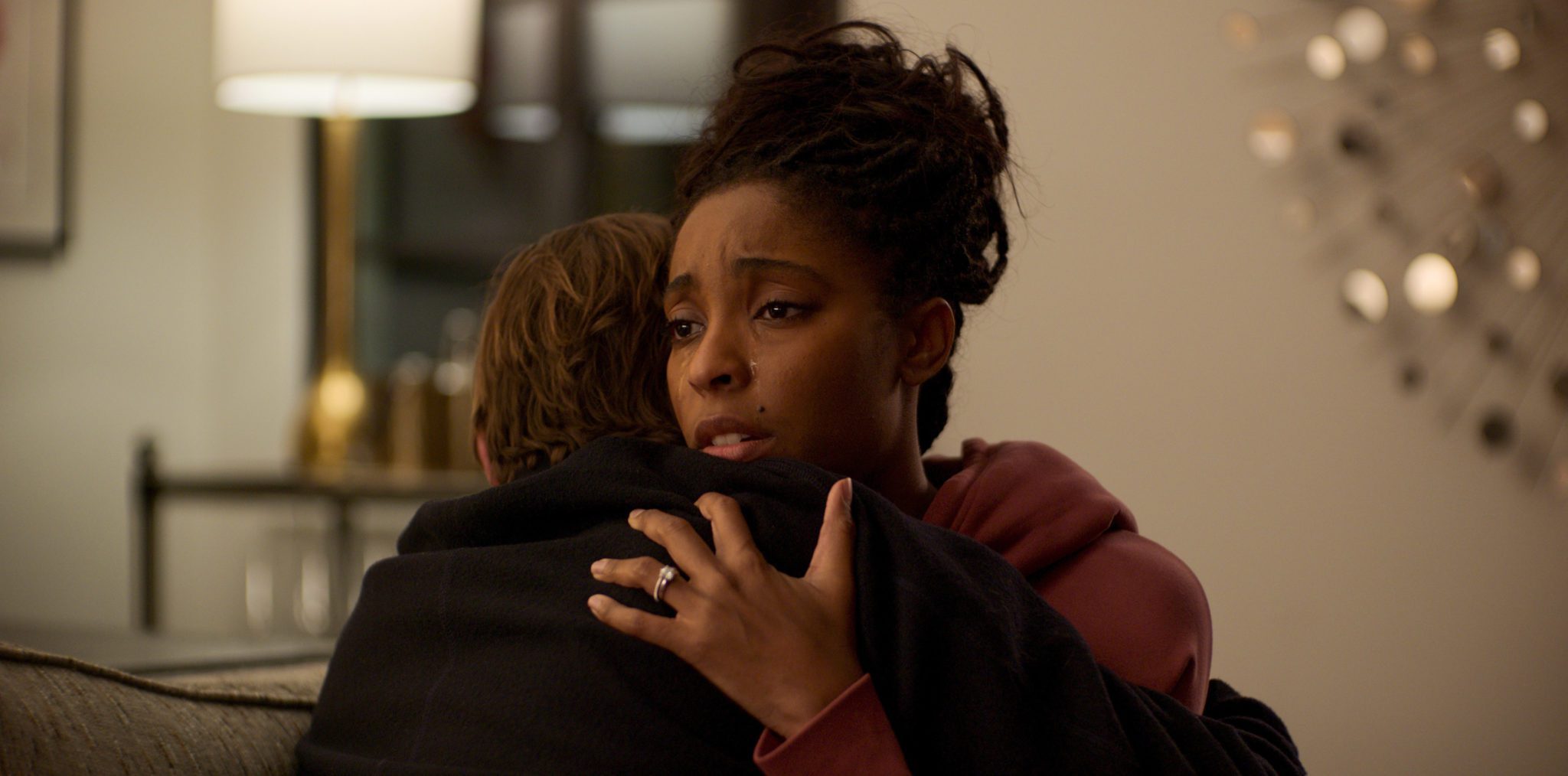 But, while the series doesn?t quite have the immediate likability of its predecessor,?Shrinking?still shows tremendous potential in its own right. Backed by an excellent cast and a joy-infused sense that everyone can heal, the series is fueled by an optimism that never feels false. It?s that same sense of hope that made Lawrence a star and, frankly, what we need to hear right now.
The first two episodes of Shrinking are available on Apple TV+ with new episodes on Fridays.