Here are a few more shorts from the Slamdance Film Festival. These come from three different sections, and include some of the award winning shorts.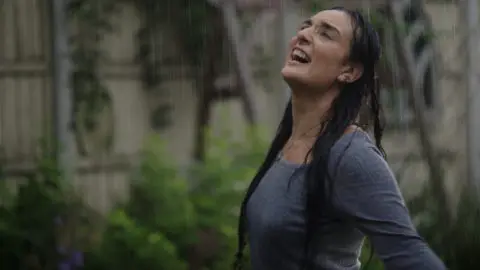 Good Grief (11 minutes, directed by Rob Sharp). The terrible grief of the loss of a child is portrayed through four mothers. The grief becomes symbolized as both darkness and light. It is something they carry with them always. Many think they should put it down and get on with life. But can they? Should they? What if that grief is also a form of love? This was a very moving film that deals with a subject that can be difficult to watch, but it is a wonderful insight into grief. Good Grief was part of the Unstoppable section.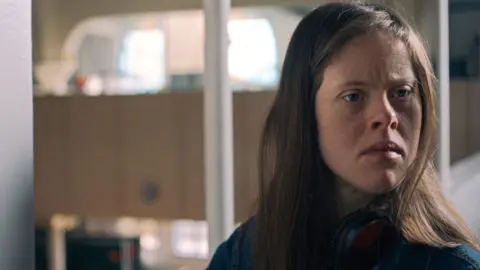 Christina (17 minutes, directed by Gerald Fantone). A young woman with Down Syndrome bristles under her mother?s trying to control her life. She longs to live independently. But then her mother begins showing signs of early onset Alzheimer?s. It may be that roles may have to change. Christina played as part of the Unstoppable section.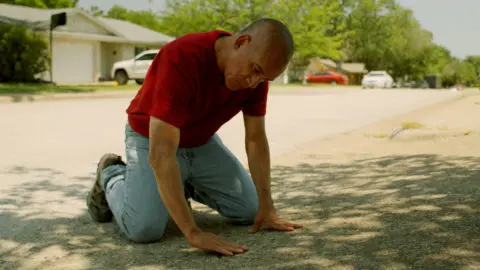 The Sidewalk Artist (27 minutes, directed by David Velez and Brandon Rivera. Winner of the Grand Jury Prize for Narrative Shorts). Is it real or fictional? We watch a contractor who goes to where cement is being poured and leave imprints of various kinds, using his hands as his artist tool.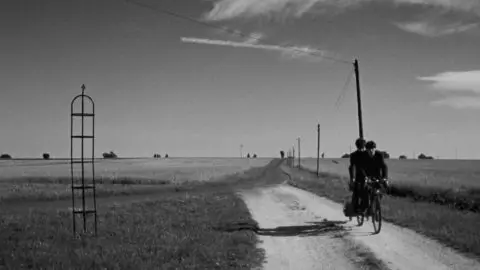 Gwendoline (22 minutes, directed by Joaquim Bayle. Honorable Mention for Narrative Shorts). A borderline surreal story about two post-punk musicians (their act has no name) who travel around on a tandem bike trying to find an audience for their bizarre art.
The Unicorn in Snowpants Suddenly Ran Off (19 minutes, directed by Philipp Schaeffer. Winner of the Grand Jury Prize for Documentary Shorts). Watching blind children as they entertain themselves. Three different children creating their own stories or worlds in which they find joy.
Millstone (17 minutes, directed by Peter Hoffman Kimball. Winner of Grand Jury Prize for Unstoppable). The film is done entirely in American Sign Language by deaf actors, but deafness really plays no role in the story. We see a man and woman whose lives and marriage are being torn apart by the grief over a lost son. They have tried many things and have now come to a man who offers a very extreme form of therapy. But then the story takes a very dark and unexpected turn. A very engaging story.