I love The Mandalorian (and all Star Wars).
I love WandaVision (and all Marvel).
I love High School Musical (and all the others).
But my favorite, FAVORITE Disney moments come when Disney goes back to its roots and gives us a good animated classic. And Raya and the Last Dragon should be considered one of Disney?s finest moments in the genre it defined.
Division is no stranger to the world. As far as history takes us, there has been tensions between people, often resulting in feuds, borders, and violence. Our reasons for such behavior are as varied as our humanity itself and, from my vantage point, it?s hard to have hope for authentic reconciliation.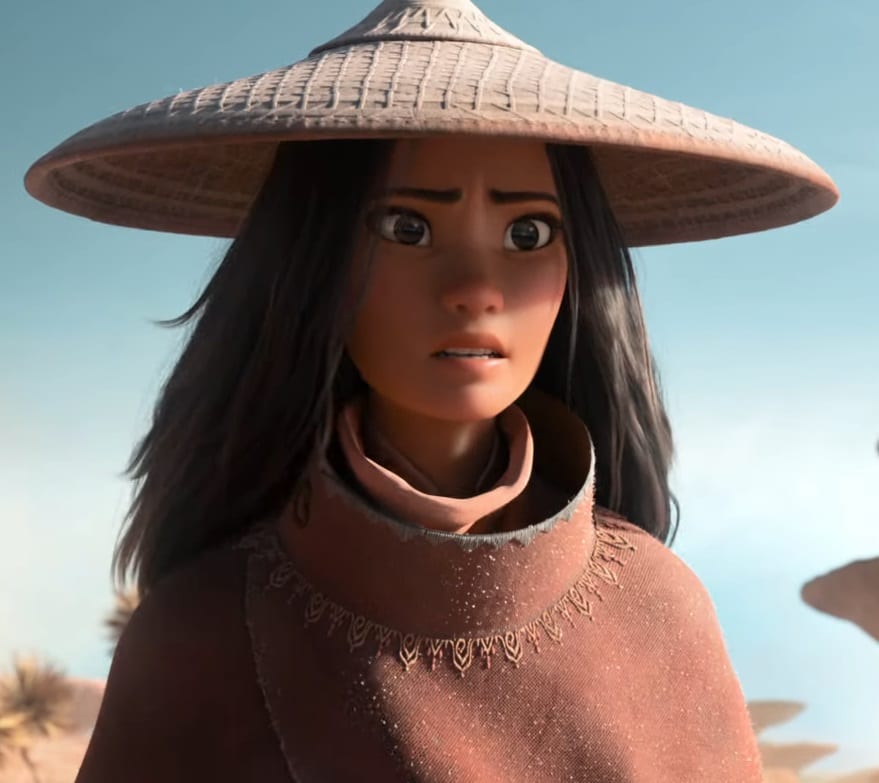 For Raya, there was a moment of that same hope that was quickly destroyed. For 500 years, the once-harmonious people of Kumandra had been fighting amongst themselves in the wake of a monstrous Druun attack. Through the power and sacrifice of the dragons that once lived peacefully with the people of Kumandra, the dark beings were defeated, but the people were left divided, breaking into factions and arguing over who should have the Dragon Gem. Raya and her father, leader of the Heart tribe, are the protectors. During an invitation for peace, Raya befriends Namaari of the Fang tribe, only to learn that peace was never truly an option as the Druun return and terrorize yet again. Years later, Raya continues her quest to find the last dragon, Sisu, who is said to have the power to once again defeat the Druun and bring back those who were lost.
Disney?s 21st century approach to princess movies continues to earn my respect. And while no movie is perfect, Raya and the Last Dragon was pretty close. For starters, the majority of the voice cast are actors and actresses of Asian heritage ? fitting considering the context of the film. This is an increasingly important element in movie making, so I am glad to see the intentionality with the casting. Kelly Marie Tran as Raya, Awkwafina as Sisu, Gemma Chan as Namaari, Daniel Dae Kim as Raya?s father Benja, and Benedict Wong and Sandra Oh are incredible together. So, I consider that a pretty solid starting point.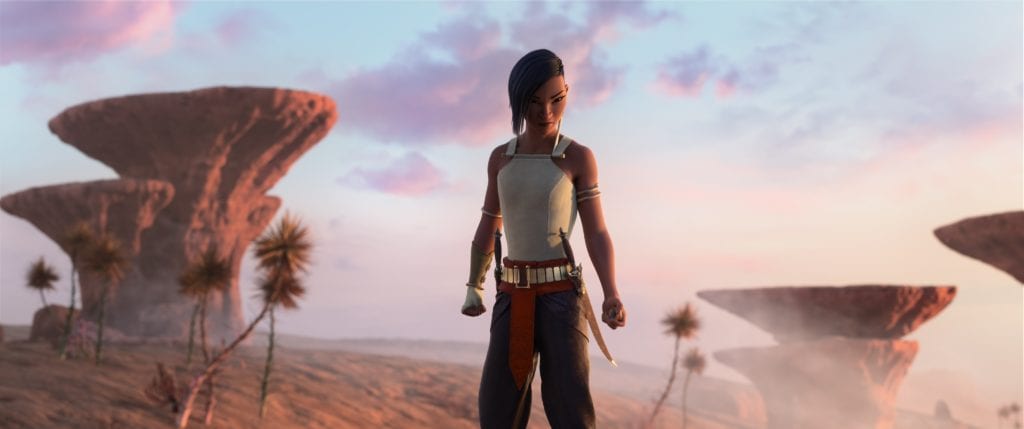 Also, let?s take a minute to appreciate just how pretty this movie is. The technology and craftmanship behind the animation blew me away, down to the stands of hair coming undone in Raya?s braids. With such attention to detail, it was near impossible to look away. The cracks in the sand, the dimension of the water ? even the dust floating ? all of it painted a realistic-yet-enchanting visual.
Plus there is ZERO LOVE INTEREST and I am here for it. While trying to find the last dragon, find all the pieces of the Dragon Gem, avoid being turned to stone by the Druun, and relentlessly hoping to save her father, Raya flat out does not have time for a relationship. To force something into the story for the sake of it would have ruined this entire film.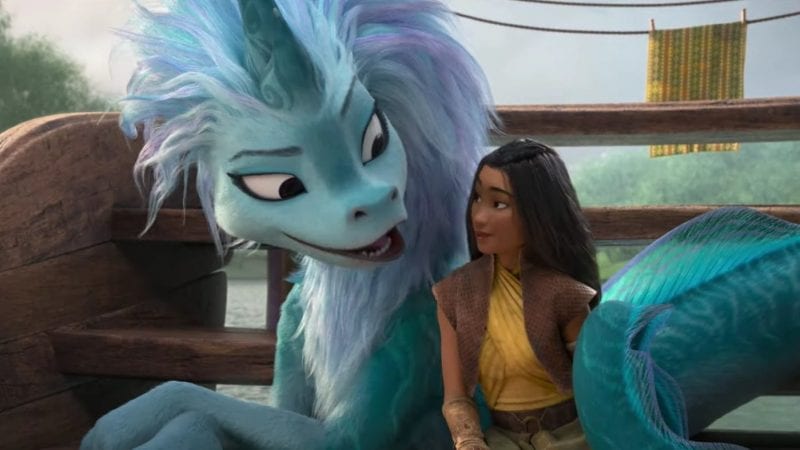 Instead, Raya has to learn something else. She has to open her heart back up to people in general. Trusting a stranger led the world to ruin, so to protect herself from ever making the same mistake, she withdraws and keeps everyone she meets along the way at arm?s length. Goodness, how often have we all been broken by someone turning on us after trusting them? And unfortunately, this is often something kids learn at young ages, so they can relate to Raya?s journey in a way that is understandable and relevant to them.
Finally (for the sake of this review), this movie rejuvenated my sense of hope. Reconciliation is straight up hard work. It?s uncomfortable. It requires time and intentionality. It can hurt. But it?s possible. Raya fought the truth that Sisu regularly spoke out of fear that she would be hurt again. But the truth is, yes, we will get hurt again. And we will hurt others. But we don?t stop trying. Peace-making is messy. But man, how beautiful it can be.
Raya and the Last Dragon is now available in select theatres and to rent on Disney+.