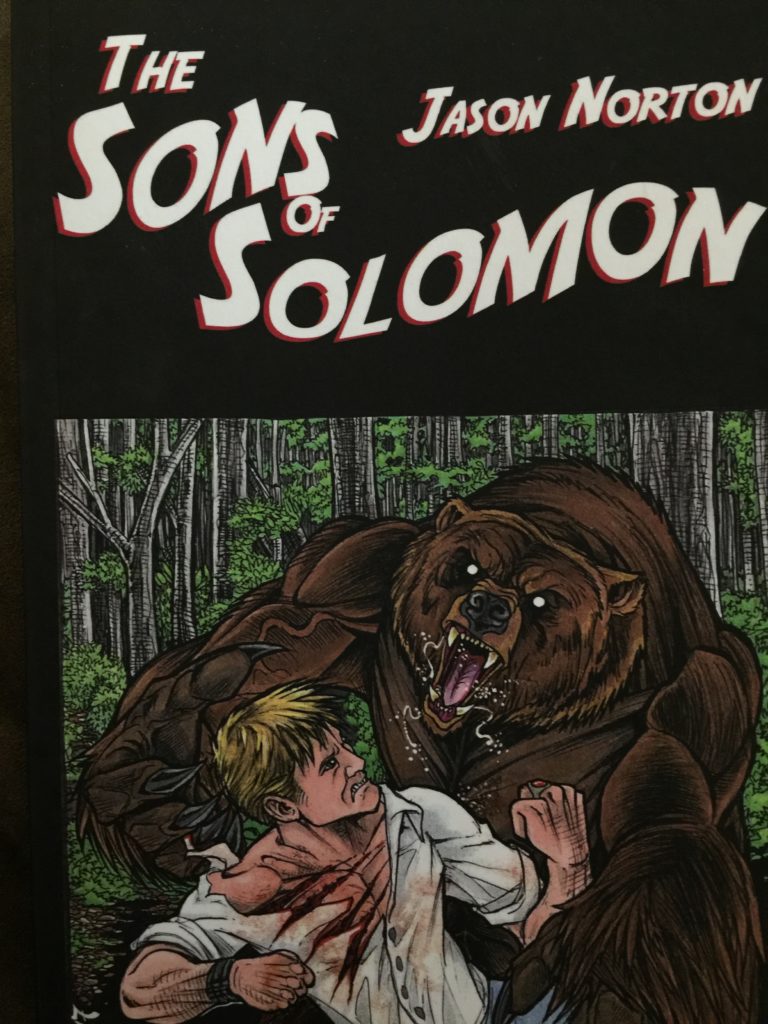 In the debut our new page, "OtherFish," where we'll cover the various pieces of media that catch our attention that aren't?movies or television, I am proud to present the work of one of our own ScreenFishers, Jason Norton. After years of slaving away over writing, editing, and journaling his own stories, Norton has proudly release in printed form?The Sons of Solomon. Here, in an epic genre that recalls?A League of Extraordinary Gentlemen?or?Indiana Jones, Norton spins a pair of stories that call to mind the work of Richard Connell, "A Most Dangerous Game," with humor to spare.
Brothers Danny and Jake Solomon have been passed down legendary rings from their ancestors, dating all the way back to King Solomon. With apologies to Allan Quatermain, their exploits are significantly more intense than hobnobbing with some natives who are blown away by the Solomon Bros.' intense skill and wit. Instead, they find themselves blowing past natives, Nazis, femme fatales, and the like, until their moral compass finds them fighting for some genetically engineered wildebeasts. While the action is always intense, Norton's prose keeps us guessing as to how all this will play out – just like the short story included afterward, "Shocking Tales of the Eel: All's Fare."
While we're able to see that this is the first in a set of adventures -?John Carter of Mars, anyone? – we can see the background we're dying to know more about?and?see that the stones that give the Solomons power must one day be united a la the Infinity Gauntlet. While the book is in written form – with a comic artist's cover by Chris Burke – the cinematic, episodic value can't be oversold. This may be the first you've heard of Norton's own fictional work, but it won't be your last.?

From Pro Se Productions, you can buy Norton's book here.