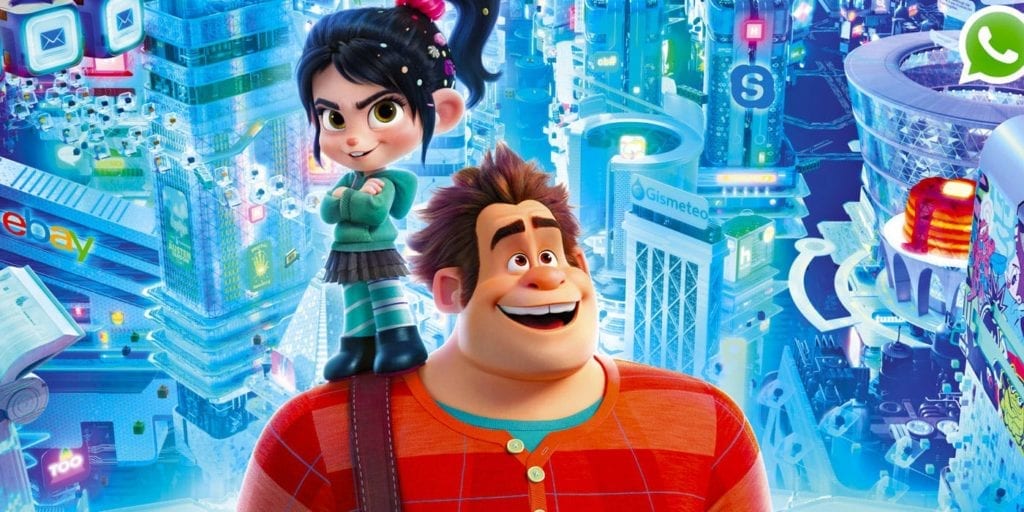 In?Wreck-It Ralph, John C. Reilly's villainous video game character Ralph goes off script, yearning to become a hero, and befriends another video game character, Sugar Rush's?Vanellope von Schweetz. The two of them cause problems, seek out solutions, and end up figuring out what it means to be themselves… until now.
When Vanellope finally admits that their new life has bored her, Ralph works to create a new track in Sugar Rush, but Vanellope's willfulness results in the actual arcade steering wheel breaking. Condemned to be shut off, Ralph and Vanellope to get a new wheel. And all chaos breaks out.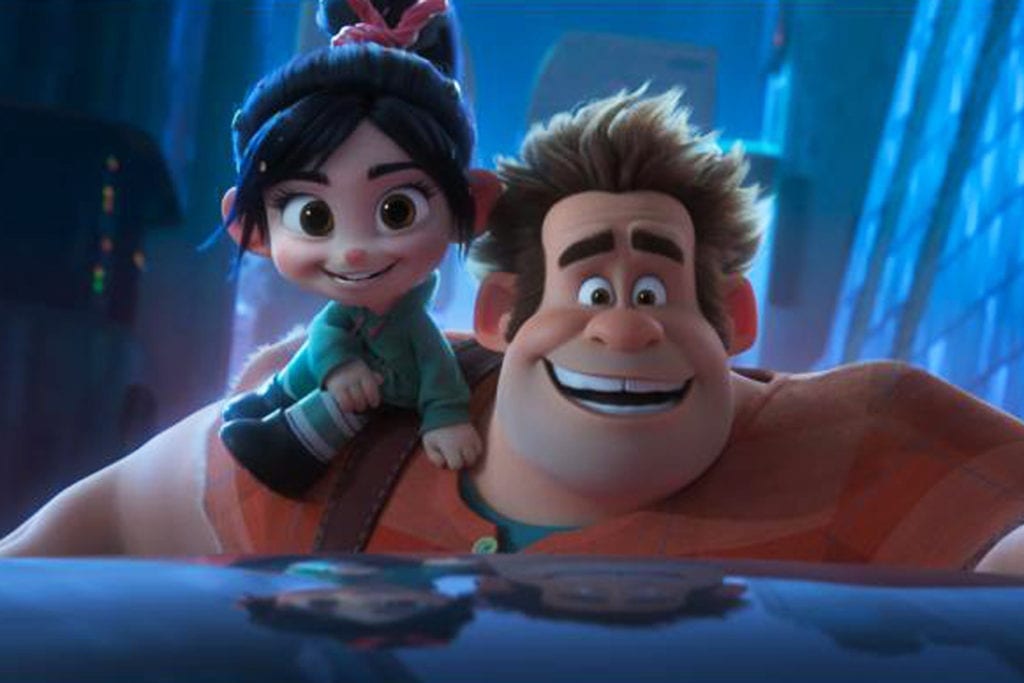 Spamming, viral videos, and viruses all make an appearance for sometimes funny, but actually quite serious examinations of relationships and the world we live in. On a surface level – to a small child – the film pops with colors and flashing lights, but on a deeper level, this is about how we try to construct and control our worldview, unsuccessfully.
The multi-screen version allows us to see deleted scenes, Easter eggs, cat videos, and special features like "How We Broke The Internet, "The Music of Ralph Breaks the Internet," "Baby Drivers: Slaughter Race," and "Driving School. The film is available now across all platforms.?