Most people know of Joseph Pulitzer because of the Pulitzer Prizes awarded each year. They may associate him with yellow journalism. But there is much more to this man as we discover in Joseph Pulitzer: The Voice of the People, opening in theaters and coming later to the PBS American Masters series. As Nicholson Baker says in the film, ?[Joseph Pulitzer] is probably the most thrilling and important and original and creative mind in American media. He?s the person who thought up so much of what we think of now as news and how news is conveyed.? The film sets Pulitzer out as essentially creating journalism as we know it today.
Pulitzer was born in Hungary and migrated to the U.S. to fight for the Union in the Civil War. After the war, he stumbled into a newspaper job in St. Louis. By the time he was 25, he was the publisher of the St. Louis Post-Dispatch. Journalism at that time was tied to politics. Editors became politicians and vice versa. Pulitzer made his paper free from political affiliation, vowing to tell the truth and to search out corruption. To gain a larger audience, he bought the New York World. He built readership in New York by including stories that would be helpful for immigrants. (As an Jewish immigrant, he understood the needs and desires of others.) Soon The World was a major newspaper with a national readership.
And while Pulitzer and William Randolph Hearst tried to outdo each other in beating war drums leading to the Spanish American War, Pulitzer later regretted such sensationalism and vowed to eschew ?fake news? (his term, sound familiar?) to concentrate on bringing only the truth. And he didn?t care what powers he might upset. He eventually told of corruption involving the Panama Canal that led to a legal battle with Theodore Roosevelt that eventually wound up in the Supreme Court. The Court unanimously affirmed the freedom of the press.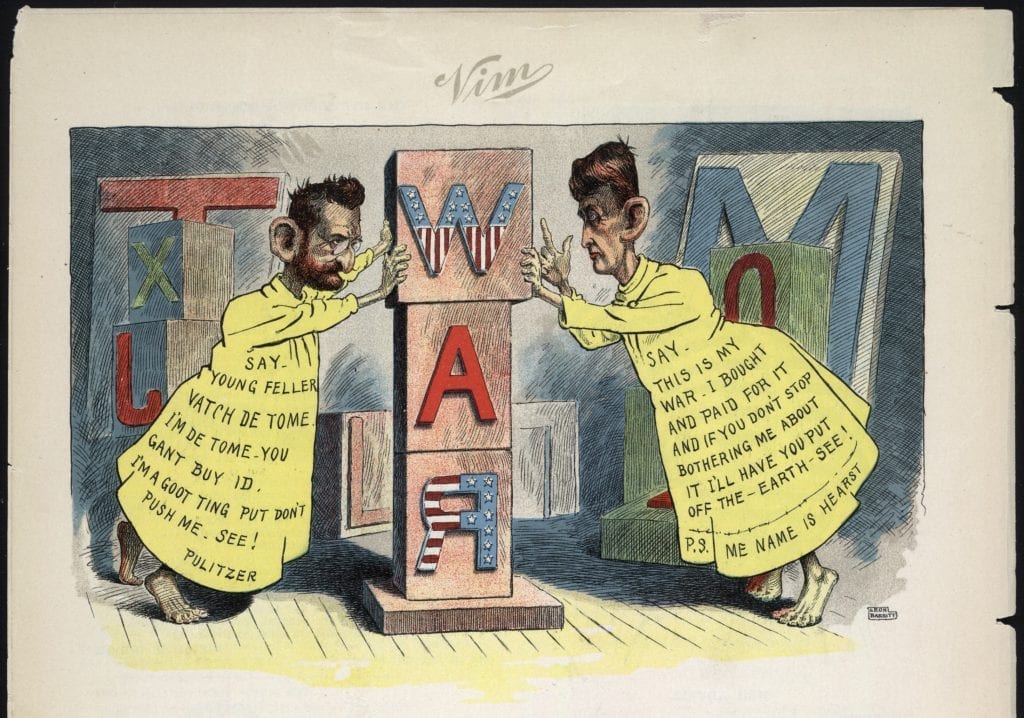 While the film is essentially a history lesson with experts and some reenactments (voiced by Liev Schreiber as Pulitzer, Tim Blake Nelson as Theodore Roosevelt, and Rachel Brosnahan as Nellie Bly, with narration by Adam Driver), it is an excellent lens for looking at today?s news and news media. It seems that many people choose their sources for news based on their political leanings. There are those who watch Fox and others who watch MSNBC. President Trump often refers to some reporters as representing ?fake news?. The President has mentioned the need to change libel laws so that journalists could be sued or prosecuted. (Roosevelt had the government take Pulitzer to court.)
Watching this film reminds us of the importance of a free and active press. And it helps us to understand the role Joseph Pulitzer played in the evolution of journalism in our country as we look at the state of journalism today.
Photos courtesy of First Run Features