Since the Spy Kids films, the wave of live action, family-friendly spy movies seems to have died out over the past few years. However, the release of My Spy looks to bring that era of family adventures that focus on friendship, comedy, and the benefits of family back to theaters. But does My Spy accomplish or fail their mission?
My Spy tells the story of JJ (Dave Bautista), a former member of military Special Forces that?s now working as a CIA Spy Agent. He has all the necessary skills that a spy could want and his co-workers love his work in the field. But, he lacks stealth and will only work alone. When he botches a mission, his boss Kim (Ken Jeong) takes him out of the field and forces both he and another co-worker, Bobbi (Kristen Schaal), to watch over a family consisting of nine-year-old Sophie (Chloe Coleman) and her mother, Kate (Parisa Fitz-Henley). Having moved from Paris to Chicago to start a new life, Kate struggles to find time for Sophie as her work has her working extended hours. Sophie is the typical new girl at school, trying to make friends but instead bullied by other girls. While JJ and Bobbi are continuing their surveillance, Sophie discovers that she is being watched and tracks the spies to another apartment room. Once discovered, Sophie offers a deal to JJ that, if he teaches her how to be a spy, she will keep their secret. Begrudgingly, JJ accepts and this starts their adventure together.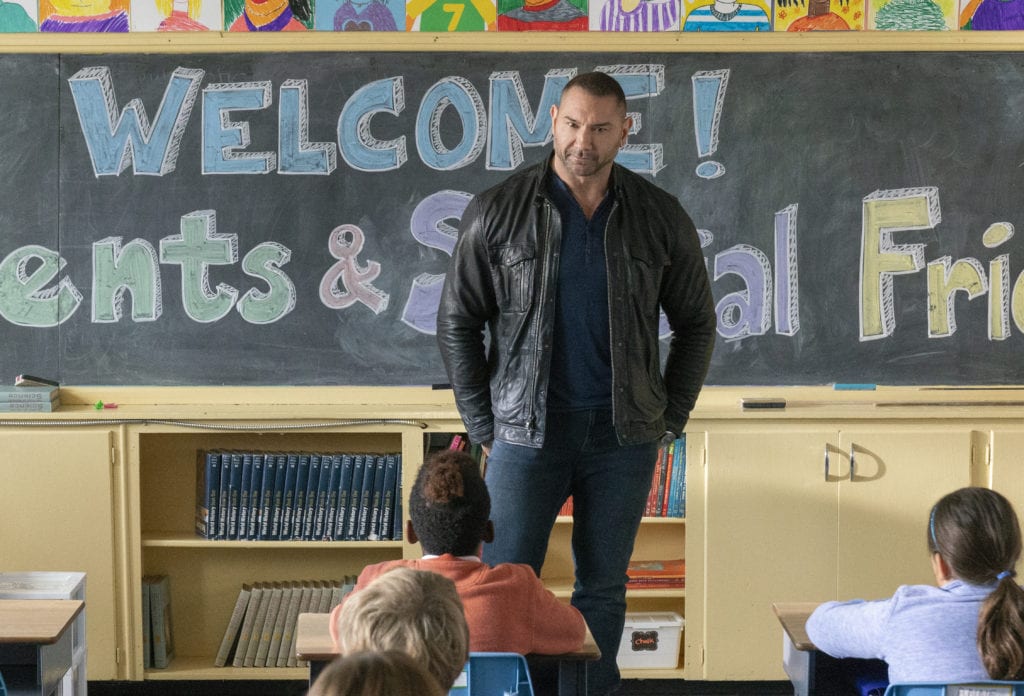 As the relationship between JJ and Sophie builds, they begin to share their personal struggles with one another and help each other out. There?s a solid chemistry between Bautista and Coleman that helps the audience to really feel the emotional connection between them. Set between Toronto and Chicago, the film?s comedy is solid and never feels forced. (In fact, as someone from Toronto, I felt the film also was a great spotlight for the city as it featured iconic local settings like Nathan Phillips Square and Forest Hill.)
My Spy speaks to the paralyzing power of fear, especially the fear of the people you love getting hurt. This idea was best shown through the character of JJ, who struggles with fear to the point that he feels as though he must keep to himself, affecting his social and love life. Though, as his character learns how to live without fear, his life begins to change as he becomes more open to relationships of all types.
Similarly, My Spy also addresses the damage that comes through bullying. Because she was from out of town, Sophie experiences the pain of being bullied by her peers from all sides. (This includes a poignant scene when she brings in JJ for ?take your parent? to work? day) Interestingly, My Spy focuses on the fact that much bullying stems from those who choose to remain inclusive, rather than exclusive. While Sophie hopes to fit in, the girls who bully her the most refuse to include her as they?re focused on themselves and, potentially, others those who fit their mould. Bullying remains an important issue that today?s youth should look at when trying to make new friends and My Spy handles the topic well.
Overall, My Spy is worth a watch! The comedy is enjoyable, the plot works (and, again, the film gets points for its portrayal of Toronto.) If you are looking for a movie that has action, comedy and appropriate for the family, check out My Spy. In my books, it has accomplished its mission.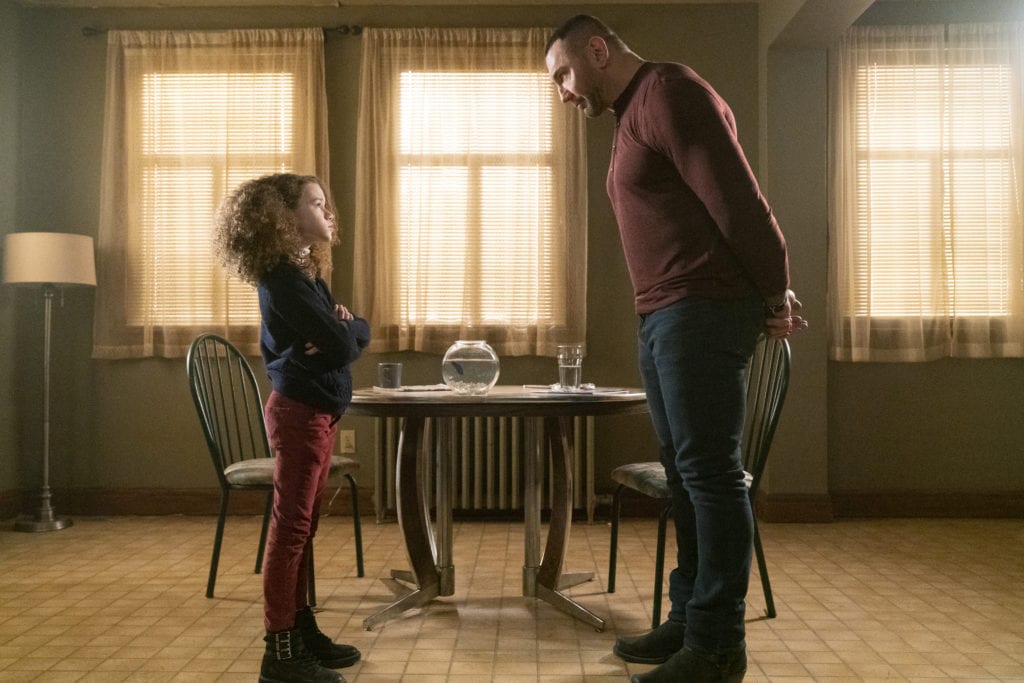 My Spy lands in theatres in Canada on Friday, March 13th, 2020.