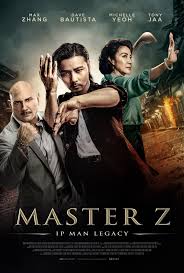 Written by Jason Thai
Master Z: IP Man Legacy follows the story of Cheung Tin Chi (Max Zhang), a fighter who lost to the IP Man in the previous film. Working as a mercenary for hire, Cheung decides that he no longer wants to live a life of crime or use his martial art gifts for evil and money. Now, Cheung wants to give that all up for a humble life of owning his own small grocery store business and living with his young son. Unfortunately, after bumping heads with the local gang, Cheung Tin Chi must come out of retirement to fight once again to defend his new life and clean up the streets of crime, drugs, and corruption.
After his loss to the IP Man, Tin Chi has become depressed and bored with martial arts. Seeing no purpose in fighting anymore, Tin Chi?s defeat causes him to lose his sense of self and his confidence. Suddenly, he has lost his sense of purpose to be the best fighter and challenge others (or use the martial arts at all). Although Tin Chi must fight once again but he doesn't use his signature Wing Chun style. However, throughout the film, Tin Chi sees the pain in his neighbourhood caused by the local gang, drugs, and corruption and he steps in to defend others using his martial arts. Even though he still wants a life of peace, he is forced to fight once again, helping people and his neighbourhood to be free of criminal activities. By helping others, he also rediscovers his sense of purpose and identity as well.
This latest chapter of the Ip Man saga is quite easy to follow, and the fight scenes were choreographed very well. Every fight scene was long enough to be satisfying and felt stylized and intriguing. Characters made good use of the nearby items and the dynamic use of the set created new environments for the action. Though simple, thee story was a well-written story of redemption, with a solid supporting cast who added comic-relief and quirkiness to contrast Tin Chi in his journey. Each character added genuine personality to the community in which Tin Chi was living, giving the audience ample opportunity to empathize with them.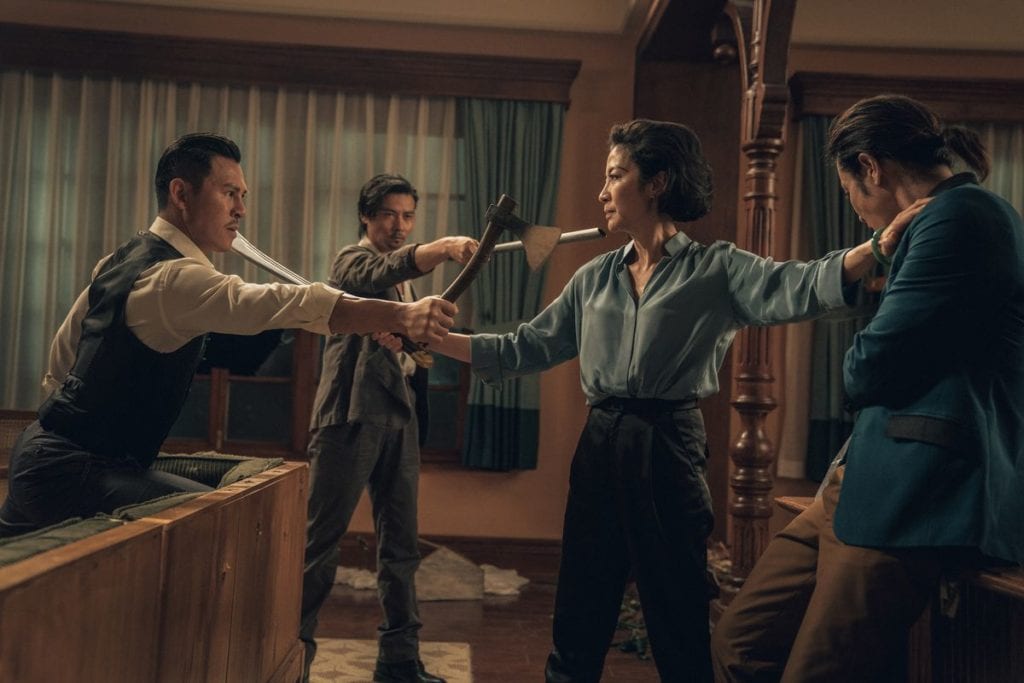 Overall, Master Z: Ip Man Legacy is a great film. Despite its simple story, the film features a great cast, and amazing fighting scenes that really showcase the Ip Man stylized action that keeps the people coming back for more.
Master Z: IP Man Legacy is available now on demand.