As Slamdance Film Festival continues, I've spent some time with some of the features that are part of the festival.
Paris Is in Harlem, directed by Christina Kallas, is a collection of intertwining stories that take place in the day before the Cabaret Law (which prohibited dancing in bars and restaurants and was mainly used to harass minority establishments and jazz clubs). There are people with various problems and conflicts that all end up at Paris Blues Jazz Club. Jazz permeates the film, not just in the club, but all around the city. A very pleasant celebration of a place and the music that drives it. Paris Is in Harlem is part of the Breakout section.
Underdog, from director Tommy Hyde, is a documentary about a Vermont dairy farmer whose real passion is dog mushing. His dream is to run his dogs at a race in Alaska, but the finances of this farming operation make that difficult. This is a man who says he's never been away from the farm for longer than five days in his life. But in spite of the difficulty of trying to hold on to his farm, when he's on the sled behind his dogs, we see that pure joy looks like.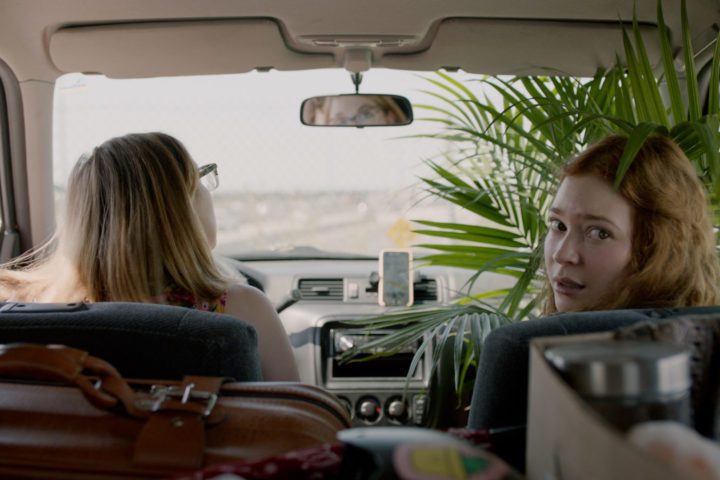 In Retrograde, directed by Adrian Murray, a young woman gets a ticket she believes she doesn't deserve. Her battle to fight the ticket affects her work and her relationship with her new housemate, who was in the car, but can't corroborate her version of events. The ticket makes her feel powerless and becomes completely disruptive of her life. Perhaps when it is all behind her, she can move on. Retrograde is part of the Breakout section.
Be Right Back, directed by Frauke Havermann, gives us a bizarre collection of people living in the woods, each with their own routines and idiosyncrasies. When their food disappears, they each head into the forest, but it only gets stranger. This is very interesting visually. Be Right Back is part of the Breakout section.