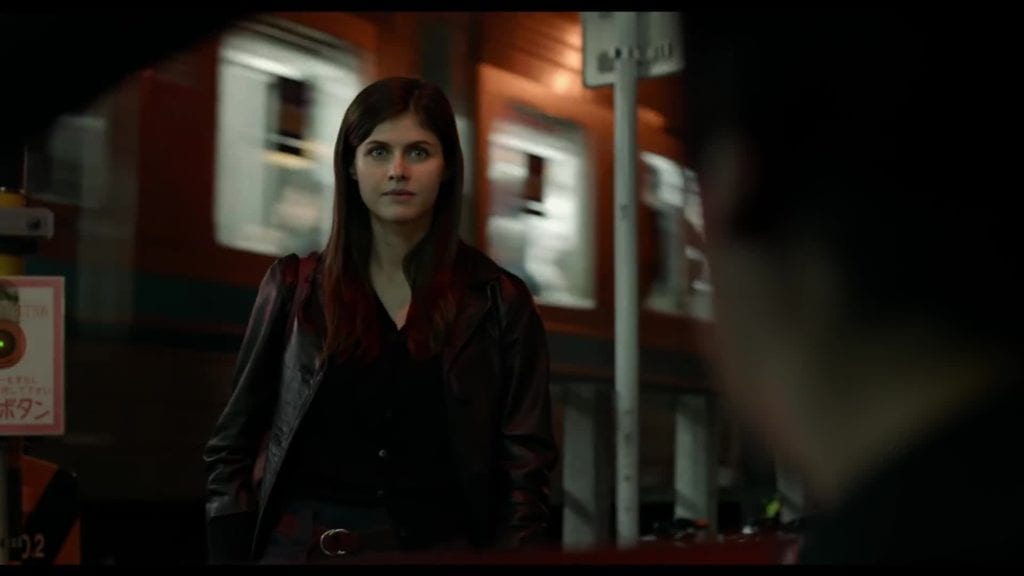 Sometimes, there?s a thin line between love and lust.
Directed by William Olsson,?Lost Girls and Love Hotels?tells the story of Margaret (Alexandra Daddario), a young woman struggling to find her way in the urban heart of Tokyo, Japan. Though she works as an English teacher at a flight attendant academy by day, Margaret spends her nights in love hotels with random men in an effort to ignore the loneliness inside her. When she enters into a passionate affair with a charming yakuza named Kazu (Takehiro Hira), Margaret falls deeply in love with him. However, as his secrets emerge and her insecurities surface, Margaret and Kazu must decide whether their relationship is worth the pain that it may cause them both.
Part?Lost in Translation?and part?50 Shades of Grey,?Lost Girls?is a dark and brooding film that blurs the lines between love and loneliness. Mirroring the double life that Margaret clings to onscreen, director Olsson weaves a web of sexual intrigue that swings wildly in tone. However, by juxtaposing the bustle of Tokyo?s everyday world with the seediness of night, Olsson does an excellent job of portraying the double-minded nature of urban life. For example, during the day, he uses the crisp lines and cool lighting to portray Tokyo as a city of organization and efficiency. Meanwhile, at night, he bathes the screen with filtered lighting and bleeding colours, giving the city a sleezy eeriness that would be featured in the best neo-Noir suspense thrillers. Nonetheless, as the film progresses Olsson shows that these two worlds blur together for Margaret who doesn?t fit neatly into either one.
With this in mind, credit must also be given to Daddario for her solid performance as a young woman searching for her soul. Not known for her dramatic work, Daddario shows her range by putting Margaret?s emotional scars on full display. Even so, at the same time, Daddario gives her character an underlying innocence that adds to the tragedy of her arc. This sweetness also allows for her scenes with Hira to feel genuine as the two display an engaging and playful chemistry onscreen.?
In many ways,?Lost Girls?is an intriguing exploration of the relationship between love and sex. As a young woman alone in a foreign culture, Margaret attempts to kill her inner pain with random sexual encounters. Though a [mostly] stable English teacher by day, Margaret moves from bed to bed after dark in an effort to feel some form of joy in her life. For Margaret, the emptiness of lustful hook-ups has become a drug to get her through the night. However, when she meets Kazu, things change for her. Though the two spend nights hidden away, Margaret finds something in their relationship that she has been lacking? a sense of home and stability. Broken by the losses that she's suffered throughout her life, Margaret?s heart is filled with feelings of abandonment yet she is instantly drawn to Kazu?s power and confidence. As a member of the yakuza, Kazu may be seen as dangerous to others but Margaret instantly feels safe with him.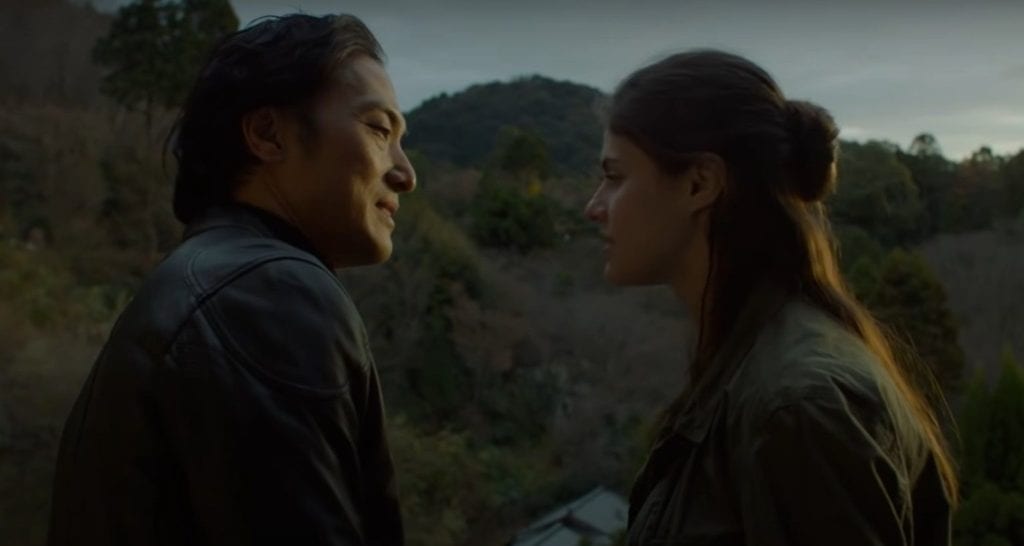 Further, it's interesting to note how Olsson chooses to shoot these sexual encounters. Whereas films like?50 Shades?depict escalating sexual subjugation within the confines of relationship,?Lost Girls?takes the opposite approach visually. Instead, the most graphic onscreen moments are reserved for Margaret's most meaningless sexual encounters. Though she is willing to participate in sexual servitude and bondage, those moments do not occur in her nights with Kazu. When she is with Kazu, scenes of intimacy are shot with reverence and tenderness, highlighting the connection between the two. (In fact, it?s interesting to note that Daddario?s nude scenes are primarily limited to her empty sexual experiences, emphasizing their exploitative and abusive nature.) In doing so, Olsson?s goal seems not to be to shame sexuality but rather to emphasize the power of soul-connecting intimacy between a loving couple.
Now, having said this, it?s also worth noting that the downfall of?Lost Girls?also stems from its male gaze. While Olsson can be given credit for attempting to empower his lead character,?Lost Girls?still feels like it doesn?t understand the female psyche. Though Daddario?s work here is particularly good, the film ultimately establishes Margaret as a character in need of rescue from the men in her life. (In comparison, as a woman herself, Coppola?s writing in?Lost in Translation?feels much more sensitive to Charlotte?s [Scarlett Johannson] journey.) In?Lost Girls, Margaret allows Kazu to gradually become her life support and, when that relationship struggles, she falls further into darkness. In this way, Olsson?s script portrays Margaret as a modern damsel in distress with her inner strength dependant on whether or not Kazu approves of her. As a result, while?Lost Girls?wants to say something about the female experience, Olsson?s personal blinders limit Margaret from becoming a character worth fully admiring when the credits roll.
Swinging between sweet and sinister, Lost Girls and Love Hotels is an often-intriguing exploration of love in a place of hopelessness. Although sexually graphic in nature, the film uses these moments to remind the viewer that intimacy between lovers matters more than the quantity of their experiences. Even so, however, in the moments where Olsson?s work shows reveals his male bias, Lost Girls shows that love may not be the only thing here that is blind.
Lost Girls and Love Hotels is available on VOD on February 9th, 2021.