Sometimes, picking a film on streaming feels like a gamble. In the case of?Jerry and Marge Go Large, it?s a surprisingly big win.
Directed by David Frankel, Jerry and Marge Go Large tells the amazing true story of Jerry and Marge Selbee (Bryan Cranston and Annette Bening), a retired couple that live in Evart, Michigan. After working 42 years as a production line manage, Jerry retires with little fanfare?and little savings. However, when Jerry discovers a legal loophole in the WinFall lottery, he and his wife go all in to win big and invite his community to join them as they attempt to exploit the error.
Fueled by fun, Jerry and Marge Go Large is an absolute delight from start to finish. While the film may be moving straight to Paramount+, it certainly has the star power and energy of a mid-range budgeted comedy. Cranston and Bening are an absolute joy to watch together as a retired couple looking for adventure. As he often does, Cranston disappears into the role. (Seriously, is there any role that he cannot play?) However, Bening may be at her best here. Although she plays a woman in her 60s, there is a youthful joy about her character that helps the adventure move forward. While Cranston maybe the ?numbers guy?, Bening remains the soul of the film. (Credit should also be given to Rainn Wilson who, although he has a smaller role, clearly seems to be enjoying himself in the film.)
At its heart, Jerry and Marge is a film about finding your spark. Having lived his entire life in one job, Jerry is a man looking for purpose. When he believes he has stumbled on to something in the form of beating the lottery, something stirs within him. All of a sudden, his gifts make sense.
Strangely, he feels as though he has found his calling.
However, having said this, the film isn?t just about breaking the bank. Jerry?s desire to win as much as possible here almost stems from a sense of altruism. Yes, he and his wife may have the chance to earn the money that they desperately need. Nevertheless, he is committed to investing that money back into the community and giving it life once again as well. To Jerry, the best part of this deal isn?t merely outsmarting the lottery. It?s helping his friends and community members.
For Jerry, he?d much rather play Robin Hood than Robin Leach.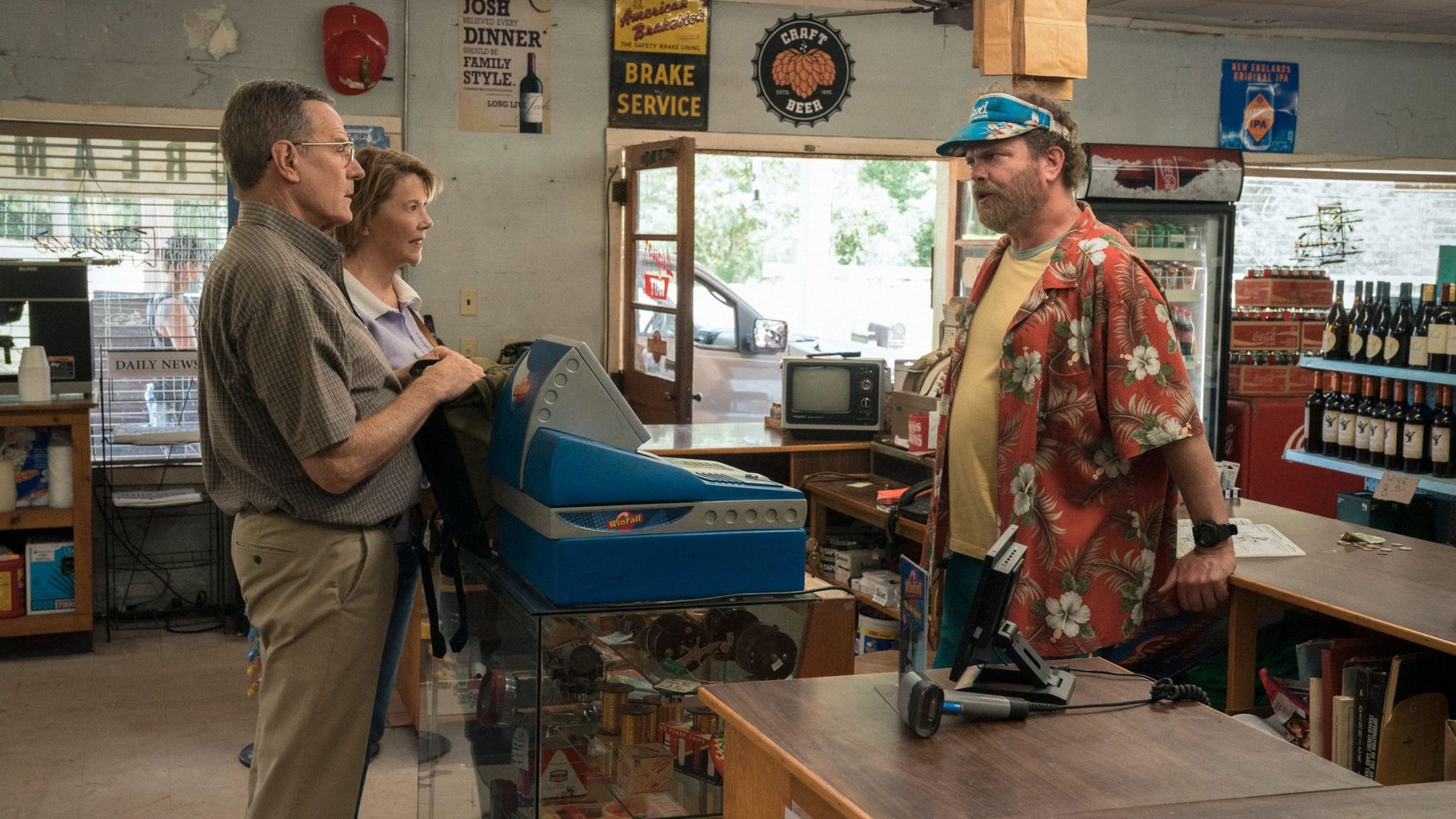 In many ways, it?s interesting that the true villain of the piece is a young Harvard student. Compared to Jerry, this young upstart is the exact opposite of his elderly opponent. To him, wealth comes with power and respect for himself. That is his sole motivation and he is willing to accomplish his goal at all costs. (In fact, while Jerry wants to restore his community, it?s worth noting that this young man uses his team members in order to make himself rich.) At the same time, Jerry goes all in on his commitment to helping others as opposed to only himself.
In essence, there is quite simply a joy about the film that?s infectious. Featuring solid performances by its cast, Large charges itself with a youthful enthusiasm that charms viewers of all ages. While this is not a film that you will find in the mix come Oscar time, that doesn?t mean it isn?t worth investing into.
After all, what?ve you got to lose?
Jerry and Marge Go Large is available on Paramount+ now.