From?Downton Abbey?to?Bridgerton, the era of British romance is hot once again. Whether it?s the pageantry or navigating class systems, there?s simply something about this genre that seems to connect deeply with us right now.?
Now, with Mr. Malcolm?s List, one cannot help but find themselves swept up in the relationship drama once again.
Directed by Emma Holly Jones, Mr. Malcolm?s List tells the story of Julia Thistlewaite (Zawe Ashton), a young social climber in England in the 1800s. After a date to the opera with the eligible and handsome Mr. Malcolm (Sope Dirisu) goes horribly awry, Ms. Thistlewaite is furious about his decision not to court her. Things become far worse when she discovers that Mr. Malcolm carries a list of qualifications that each of his dates must meet if they are to progress towards marriage. Spurned and angry, Ms. Thistlewaite enlists the help of her cousin, Ms. Selina Dalton (Freida Pinto), to construct an elaborate ruse to manipulate and disgrace Mr. Malcolm in the same way that she was at his hands.
A blend of Pygmalion and Jane Austen, Mr. Malcolm?s List is an utter delight. With sweeping landscapes and stunning artifices, there?s something magical about this era. Anchored by some wonderful performances by Freida Pinto and Sope Dirisu, this tale of charm and deception manages to walk a fine line between period drama and modern romance. (Pinto especially imbues Ms. Dalton with an inner strength that charms and delights.) Amazingly, although the practical applications differ, the problems remain strangely current. Simply swap the trip to the opera for a Tinder profile and the social fallout feels just as relevant today.
Admittedly, while the entire cast is wonderful, the most enjoyable performance may also be its most diabolical. As the veangeful Julia Thistlewaite, Zawe Ashton plays her character with a certain level of malevolence yet never loses her likeability. Despite her Machiavellian machinations, the viewers understan instantly that her motivations stem from hurt as opposed to evil. There?s a humanity about her character and we are allowed to feel her pain.
Underneath the romance, however, Mr. Malcolm?s List is a film about the standards we keep for others and ourselves. Whereas Mr. Malcolm is despised by those who haven?t met his high standards for a mate, neither does the film entirely judge him for it. Pending on who you ask, his decision to maintain standards can also be seen as a wise, showing prudence in his relationship choices. However, at the same time, Ms. Thistlewaite views the list quite differently. To her, the list represents toxic masculine power, designed to prevent women from ever meeting his criteria and keep them as lesser than himself. As she stews on his transgressions, Malcolm?s spurning spins in her mind as something else: that he is attempting to keep her away from his social standing.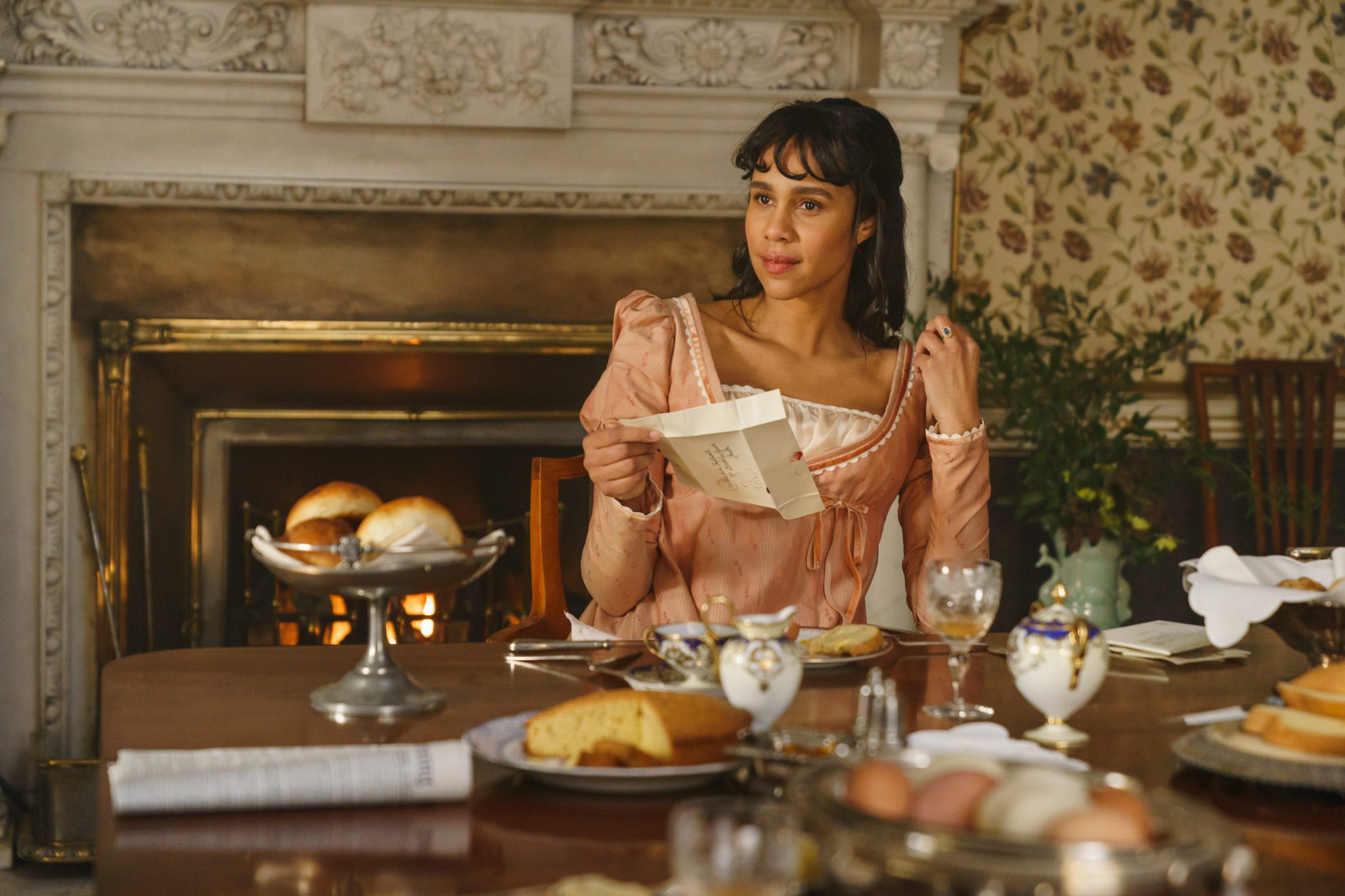 For Ms. Thistlewaite, love becomes secondary at the hands of social class.
Conversely, Ms. Dalton simply wants to find what is real. To her, class is less important than the authentic self. As such, she seeks to be herself at all moments, even when falling in love. (Even as she participates in the scheme to bring down Mr. Malcolm, she does so begrudgingly, barely playing the game at all.) Whereas Ms. Thistlewaite views Mr. Malcolm with eyes of rage, Ms. Dalton takes a different approach. Instead, she is willing to see past his reputation as she begins to see pieces of his soul. For Ms. Dalton, the quality of the soul is more important than any particular repute.
Of course, the greatest flaw Mr. Malcolm?s proverbial list is that it points to the exterior. Even if he believes that it helps him to find a woman that he will appreciate most, love does not work like that. Love is not a list to be checked off as though some grand science experiment. Instead, it is an appreciation of the mind, body and soul of another, even as they challenge and shape us to make us better than we are.
As such, it?s fair to say that Mr. Malcolm?s List checks off a lot of boxes for a night of entertainment. Funny and engaging, this period romance is fueled by modern sense and sensibilities that delight while still calling the audience to the true meaning of love.
In other words, one can?t help but fall to its charms.
Mr. Malcolm?s List?is available in theatres on Friday, July 1st, 2022.