?It?s human.?
What we see in Mathieu Almaric?s film Hold Me Tight is indeed very human. Of course, sometimes being human means suffering through great pain. Perhaps it can also mean moving past that pain.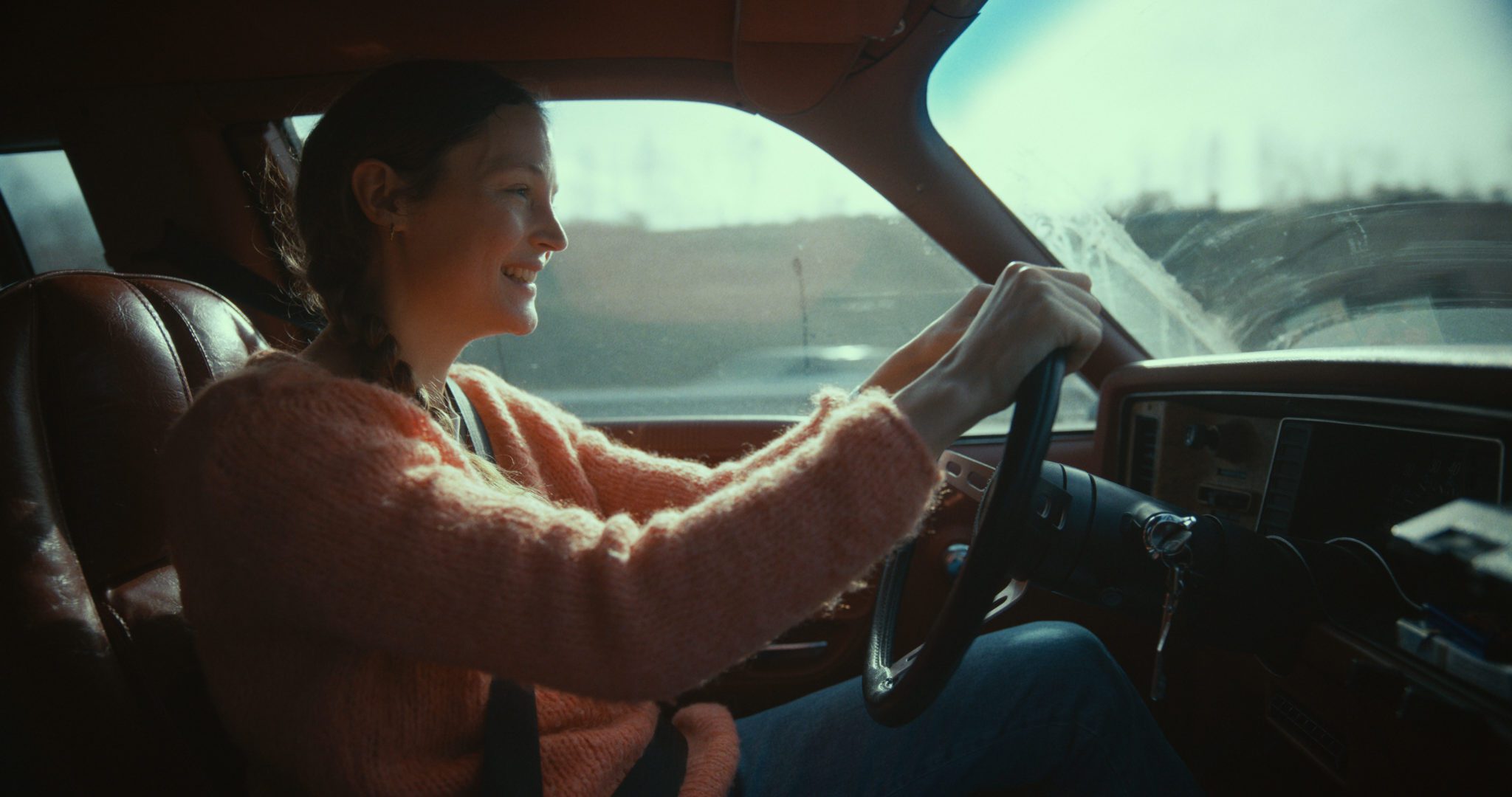 Clarisse (Vicky Krieps) is on a journey away from her family. We aren?t told immediately what she is moving away from or trying to avoid. Instead we see scenes from her journey and scenes of what her family is like without her. This mixes with memories and with music. Her daughter Lucie (Anne-Sophie Bower-Chatet and Juliette Benveniste) advances through the film from struggling to play ?F?r Elise? on the piano to playing very complicated pieces and applying to the Paris Conservatory.
The story is told in a very non-linear fashion so that we are never quite sure of how much time has passed, or even more importantly, what is real and what is imagined. Is she really staying involved in her family?s life? We get a sense that there may be something unstable about her. Certainly we know her separation from her family is causing her pain. The film provides its own spoiler about halfway through that allows viewers (if they have noticed it) a way to begin to process the various scenes that are playing out.
As Clarisse moves through her life without her family, we often wonder why she is not with them. Her memories of them are filled with love. She continues to worry about her children and dream of their growing and finding happiness. Indeed her own happiness seems to be tied to her family?especially to Lucie. Yet she has absented herself from their lives.
When everything becomes apparent, we are again reminded of the line ?It?s human?. What we have watched playing out on screen is very much what it means to be human. It is memories, love, worry, imagination, longing, dreams, and grief. All those aspects are mixed together in Clarisse. She is only just beginning to come to terms with what her family has meant to her and how her life will be changed.
Hold Me Tight is in select theaters.
Photos courtesy of Kino Lorber.