When the Minions first roared on to the screen, there?s no doubt they were going to be an instant marketing hit. There are nonsensical chatter played well with audiences and helped elevate the?Despicable Me?franchise with their silliness. But with the release of their first solo film?Minions, that same playfulness simply became too much. By forcing the sidekicks into the forefront,?Minions?fell into the trap that many franchises do by over-exposing their comic relief. (For instance, too much Mater in?Cars?2.) Suddenly, without the villainous Gru by their side, the banana-loving baddies couldn?t hold their own.?
However, in Minions: Rise of Gru, the franchise gets back a piece that has been sorely missing.
Set when Gru (Steve Carell) was just a 12-year-old boy in 1970s suburbia, Minions: Rise of Gru begins as the young man and his Minions are plotting to take over the world. After the world?s leading group of super villains, The Vicious 6, oust their leader, they hold auditions to see who will be added to their roster. Inspired by the opportunity, Gru vows to impress them and claim the job for himself. However, when things go horribly wrong, Gru finds himself in their crosshairs and he must go on the run as his lovable employees set out to find him.
While the film remains as ridiculous as ever, Rise of Gru is at least a step back into the right direction. By re-pairing Gru with his crew, the franchise also repairs its storytelling. Yes, the Minions are relatively entertaining but Carell?s grumpy demeanour always brings out the best in the franchise (and his sidekicks). As a result, his return is welcome to the franchise and helps provide some balance to the Minions? gibberish.
In this way, Rise of Gru is very much a film about trying to find a mentor. As a young man, Gru desperately wants to make a name for himself among the community of villains. Despite his young age, Gru is determined to do whatever it takes to impress the higher-ups and show his evil potential. Living at home with his unimpressed mother, Gru feels like the only way to prove his worth is by stepping out on his own. When he encounters his hero Wild Knuckles, Gru believes that he finally has someone to pattern his life after. At the same time, the Minions find themselves in a similar position with Gru. Dubbing him ?Mini-Boss?, the loyal employees are willing to serve and protect him at all costs. Similar to Gru, the crew believe they?ve found something more than a boss. These lost souls are looking for someone to care for them.
Like Gru, they?re looking for a father figure.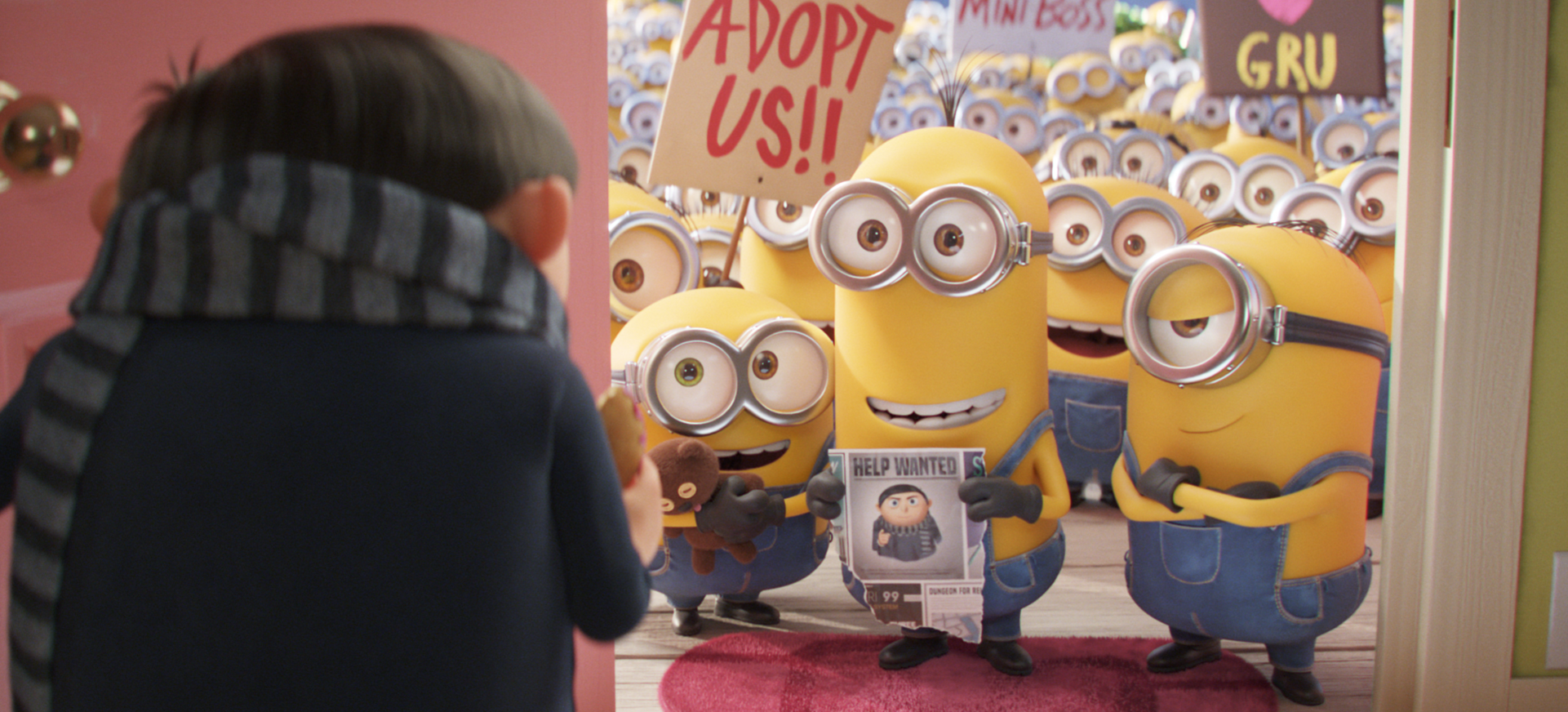 Admittedly, the disc is a little spare in its special features. While one wouldn?t expect a great deal for such kids fare, there isn?t as much to be excited about as other recent releases. (Although the two ?mini-movies? are actually quite cute.) However, the animation does look great in 4K, allowing the film to pop on home screens.
In the end, while another entry into this highly lucrative franchise is inevitable, Minions: Rise of Gru does bring some life back to the franchise. This is a series that knows what it is and who it?s trying to reach. Whether or not you?re one of those people is entirely up to you.
Minions: Rise of Gru is available on 4K, Blu-ray and VOD on Tuesday, September 6th, 2022.