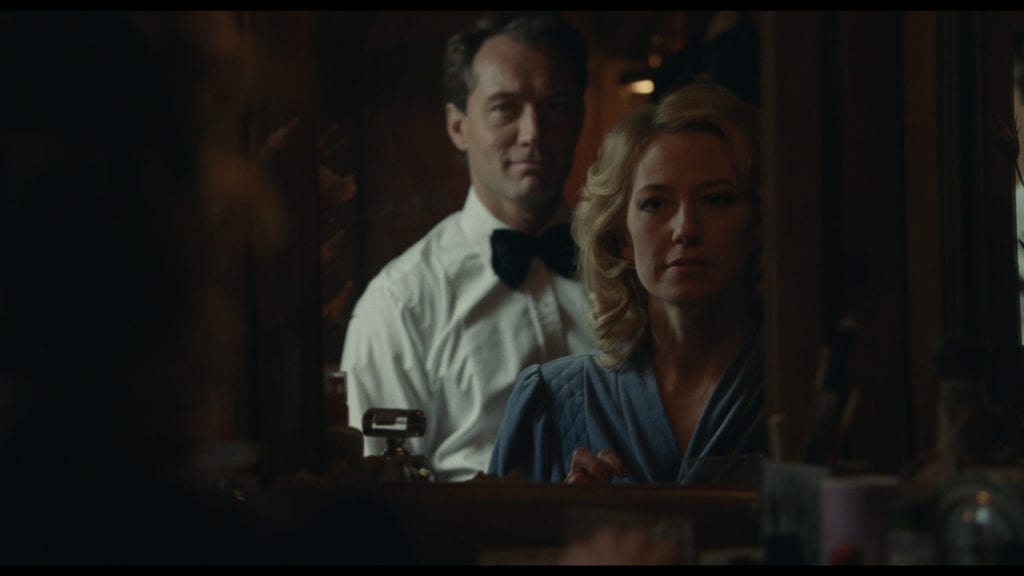 Thanks to our friends at TARO PR, we, at ScreenFish, are thrilled to be giving away two digital copies of The Nest!
Recently selected as one of Canada's Top Ten films of the year, The Nest?is a powerful and unflinching look at the emotional termites that can eat away at the foundations of a marriage. Stars Carrie Coon and Jude Law are simply incredible as a couple who watch as the intimacy that they once enjoyed together gradually erodes at the hands of selfish ambition and pride.
Written and directed by Sean Durkin,?The Nest?follows Rory (Law) and Allison (Coon), a married couple who love their kids and enjoy a solid relationship built on intimacy and trust. Living in a New York suburb, they are the picture of middle-class success. Even so, when Rory receives an invitation to take a higher profile (and potentially higher paying) job back to his hometown of London, he convinces Allison that this will be best for them all. Renting an extravagant English country manor, everything starts out well for the family as they are excited to start their new lives. However, as time marches on and debt piles up, Rory and Allison's unspoken frustrations begin to bubble to the surface and threaten their entire relationship.
In order to enter, simply like/share this post on Facebook and/or Instagram and tell us who the name of the director of The Nest!
Winners will receive a digital copy of The Nest.
All entries must be received by 12:00pm on Tuesday, December 15th, 2020.
The Nest was released in theatres on September 18th, 2020.
Special thanks to TARO PR!