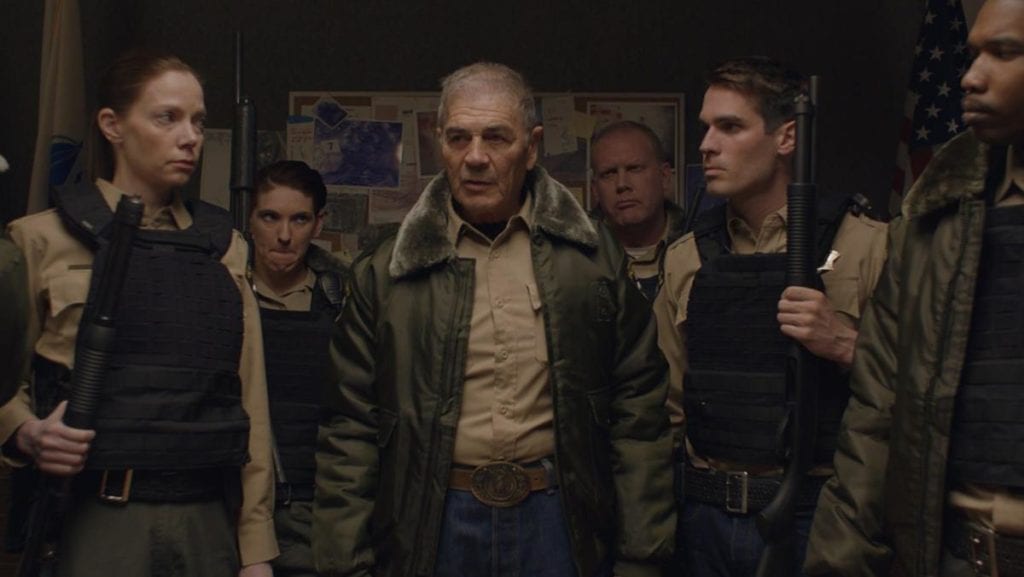 In the sophomore feature of director Jim Cummings (Thunder Road), a series of vicious murders rocks a small ski town isolated from civilization. Cummings, who directs, wrote, and stars in the film about Officer John Marshall's crumbling life, negatively impacted by the murders, his sheriff father's poor health, his divorce, his teenage daughter, and more. Watching Cummings interact with Robert Forster's Sheriff Hadley, the interpersonal dimensions of the film create an organic sense of grounding that lift the film above the horror niche (or even the comedic horror niche) into which the film might be marginalized.
The well-crafted plot, the blend of funny and smart and thrilling, the nifty camera work that keeps the audience on edge about what things look like and what they actually are, between the grounded human-based decisions and the supernatural… all of this is incredibly well done. From a craft perspective, The Wolf of Snow Hollow must be considered one of the best films of the year because, like it or love it, the film is masterfully connected. (I imagine that multiple viewings would only reveal an even deeper level of spectacular interconnectedness.) But Cummings' focus on relationships stand out afterward.
What does it mean for us to navigate all of our levels of responsibility, even under incredible stress? For Snow Hollow, it's the brutal murders, while for most of us, it's COVID-19. And yet, we still have to deal with the 'normal' stressors like competition for raises and promotions at work, broken relationships that need mended (or sometimes cut out of our lives), financial issues and mental breakdowns and loneliness and identity and … The film almost comes across as a parable, a mirror to our lives that demands us to consider what we do (and are doing) in the midst of everything else.
Have I mentioned it's brilliant?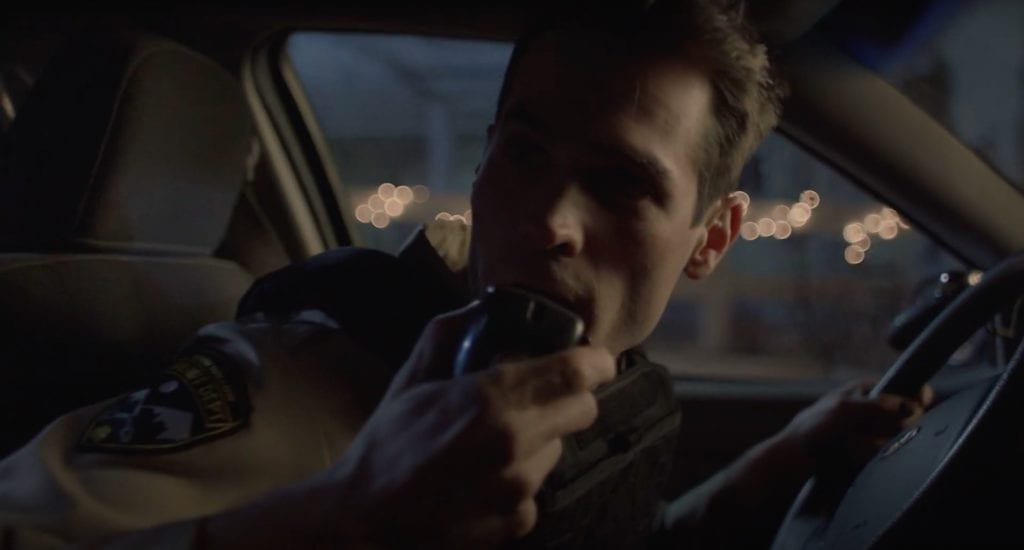 On the Blu-ray, special features include "The Story and the Genre," "The Impetus," "Working with Jim Cummings," and "The Design of the Werewolf."