We're feeling the need… to give tickets away!
Top Gun: Maverick will take your breath away… and we want to send you and a guest to see it before it's released in theatres! Thanks to our friends at TARO PR, we're giving away double passes to see Top Gun: Maverick in Toronto, Montreal (French and English), Edmonton, and Vancouver on Tuesday, May 24th, 2022!
DATE
Saturday, May 24th, 2022
LOCATION
Toronto – 7:00pm @ Cineplex Cinemas Yonge & Dundas
Vancouver – 7:00pm @ Scotiabank Theatre Vancouver
Montreal ENG -?7:00pm @ Cineplex Cinemas Forum IMAX
Montreal FRE -?7:00pm @ Cin?mas Guzzo M?ga-Plex March? Central IMAX
Edmonton -?7:00pm @ Scotiabank Theatre Edmonton
Top Gun: Maverick takes place more than thirty years after the original film. Pete ?Maverick? Mitchell (Tom Cruise) is where he belongs, pushing the envelope as a courageous test pilot and dodging the advancement in rank that would ground him. When he finds himself training a detachment of TOP GUN graduates for a specialized mission the likes of which no living pilot has ever seen, Maverick encounters Lt. Bradley Bradshaw (Miles Teller), call sign: ?Rooster,? the son of Maverick?s late friend and Radar Intercept Officer Lt. Nick Bradshaw, aka ?Goose.?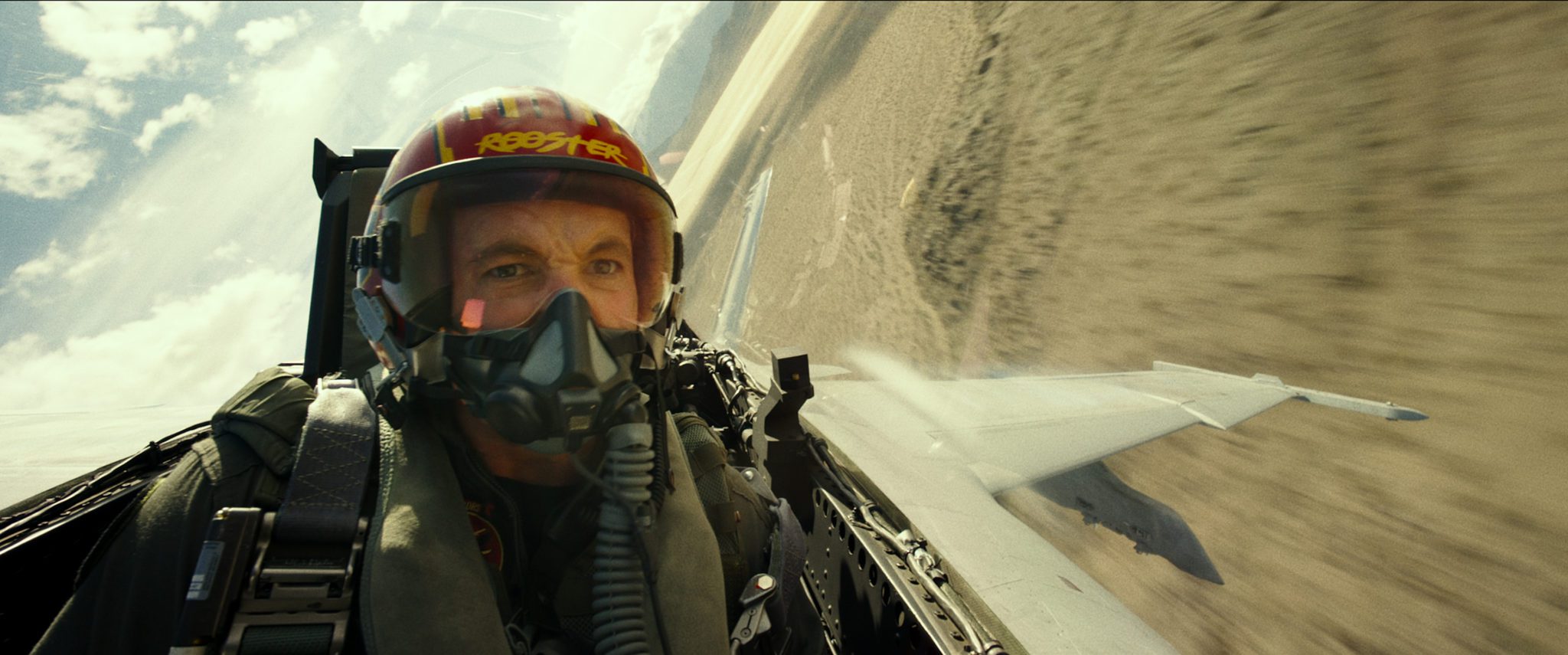 In order to enter, simply tell us your city, like/share this post on Facebook, Twitter and/or Instagram and tell us the name of Tom Cruise's character!
Winners will receive a double pass to the pre-screening of Top Gun: Maverick on Tuesday, May 24th, 2022
All entries must be received by 11:59pm on Sunday, May 22nd, 2022.
Twitter: @ParamountCanada @topgunmovie
Instagram: @paramountpics @topgunmovie