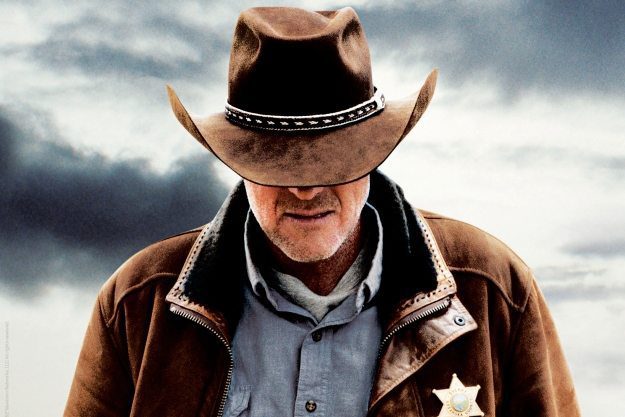 Longmire: Season Four?is one of the?best shows I've watched this year. While?Quantico?and?Blindspot?have the splashiest ad spots, Netflix's latest pickup quietly dominates with action, team dynamics, and socially-conscious issues about what it means to be human in today's ever-changing landscape. Robert Taylor stars as Sheriff Longmire, the taciturn leader of the Absaroka County, Wyoming, sheriff's department, constantly seeking what it means to be strong yet compassionate, just yet peaceful, and, ultimately, responsible for the people under his care.
While A&E neglected to renew the cowboy/detective show for a fourth season, Netflix was happy to shell out the paychecks for the cast. The season opens with the death of one of the first three seasons' main cast members, leading to the explosive action of the first story arc. I don't want to give too much away about the ever-changing dynamics inside the sheriff's office, because you should start with the first season. But the social issues raised throughout the fourth season??Longmire?has no comparison, unless you consider the nightly news.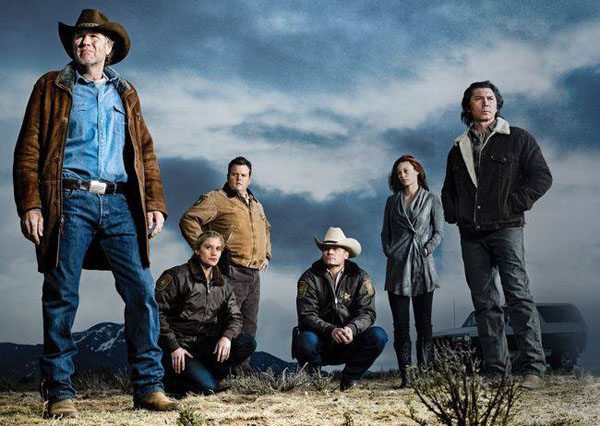 This season,?Longmire?tackles the aftershocks decades later from Japanese internment camps inside the United States, while the country is torn apart in the real world by discussions about immigration and refugees.
In several episodes, the show highlights the needs of our military veterans and the shortcomings of the system to help them emotionally, mentally, and medically, with an in-depth look at the veterans, their families, and those who try to provide them with care.
In another episode, Longmire and his daughter Cady (Cassidy Freeman) struggle with a case involving the rape of a Native American girl off of the reservation. When it's discovered that she's been raped, there's a struggle to prove it because of the lack of medical supplies, and a strong conversation about white privilege ensues. You'll have a hard time believing in 'justice for all' by the time you're done with that episode, for sure.
All of these socially conscious issues are discussed while Longmire struggles to move forward after the 'resolution' of his wife's murder. How does he, as a widower and still mixed up in grief, develop relationships? His deputy, Vic Moretti (Katee Sackhoff) is certainly interested; Longmire's interest in a psychiatrist (Ally Walker) is complicated.
And then there's forgiveness.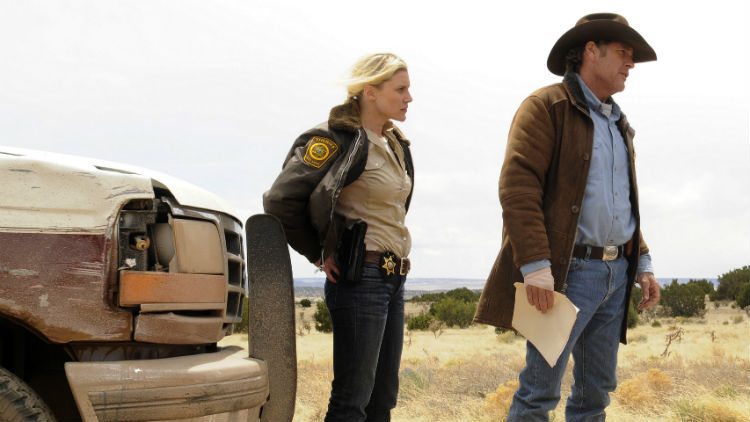 Walt has a plenty of guilt and grief to wrestle with in every season, but he struggles with a shooting early on in the season that stretches throughout. When is it okay for him to kill someone? When is peace no longer an option for his role as sheriff when it comes to protecting others or even himself? What shooting would be preemptive, reactive, or justified? Cady and Henry Standing Bear (Lou Diamond Phillips) have their own desires for justice, and they parallel the dynamics waging war in Walt Longmire's soul.
That's the beauty of the show: it's not just internal monologues or strained looks, but the story lines reflect the internal situations. Longmire's internal struggle with forgiving others and himself is reflected in the case of the Japanese internment camp, in the other characters struggle to accept the death of one of their friends, and in the episode "Highway Robbery." Walt Longmire is an every man, more stoic than House, but also more willing to grow, too. He's wrestling with the new world order, the casino's arrival in his county, but he's also wrestling with the recognition that he can't give up on life just because all he cared about has been lost.
Honestly, if you're looking for something to binge on over Christmas break, you would do well to check out?Longmire. It's consistently entertaining, and it will challenge you to consider how you live and grow in your community, as a member of the global community. We're responsible for each other, whether we like it or not.