Winter has come.
In the seventh season of HBO's?Game of Thrones, which may be the most addictive television show of all time (at least, since?Lost), the separate worlds held apart by power, water, and dragons finally crash together in an explosive penultimate season in George R.R. Martin's wickedly created series. Now available on Blu-ray, DVD, and Digital HD, the family dynamics that have been brewing, clawing, and screaming for attention end up front and center, even as the ultimate threat to humanity, the White Walkers, threaten the Wall.
What follows is a theologically-inclined recap/expose of the things that occur and the way they relate to our lives, today.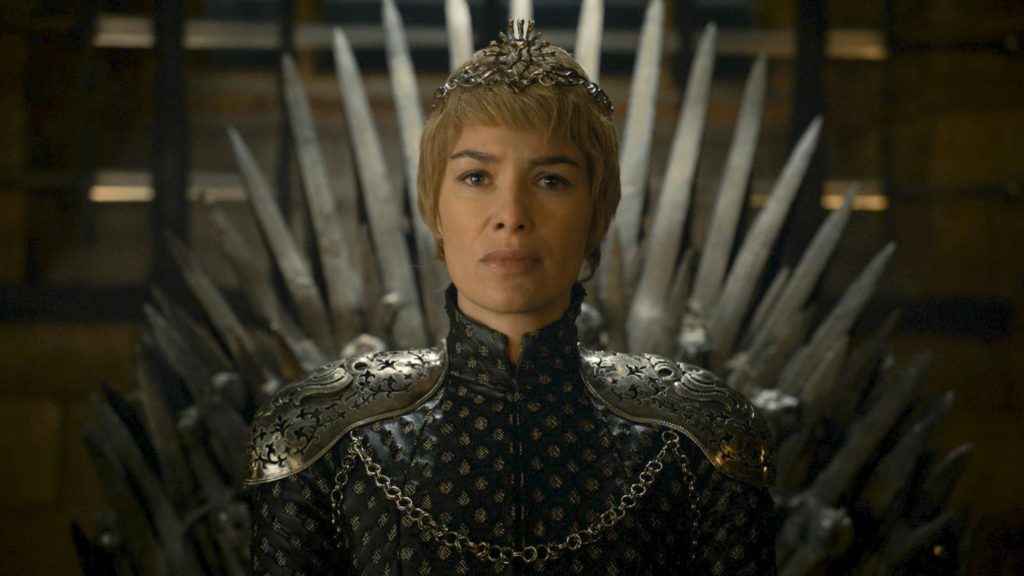 In the first two episodes, "Dragonstone" and "Stormborn," the worlds of Westeros and Essos collide. Arya (Maise Williams) settles the Stark debt with the Freys in a way that is clever, creepy, and apropos. On the other side, Euron (Pilou Asb?k) proves to be true villain, wreaking havoc on the Sand Vipers, as well as his fellow Greyjoys, all in efforts to win Cersei's (Lena Headey) favor. All of this is pretty standard?Game of Thrones?stuff, with heavy influences in double-crossing and violence, politics and maneuvering. But the show is at its best when there are bigger fish (or dragons) to fry.
[Daenerys] protects people from monsters, just like you do. ?Tyrion to Jon Snow?
In ?The Queen?s Justice," Jon Snow (Kit Harington) and?Daenerys Targaryen (Emilia Clarke) find themselves stuck in the middle of trying to run Westeros – and figuring out what enemies are really worth fighting. Daenerys has just gotten to Westeros; Jon realizes that the threats north of the Wall, the white walkers, are greater than battling with Cersei or not. Thankfully, Jon and Daenerys get some help, in the person of Tyrion Lannister (Peter Dinklage), who may just be the star of the seventh season.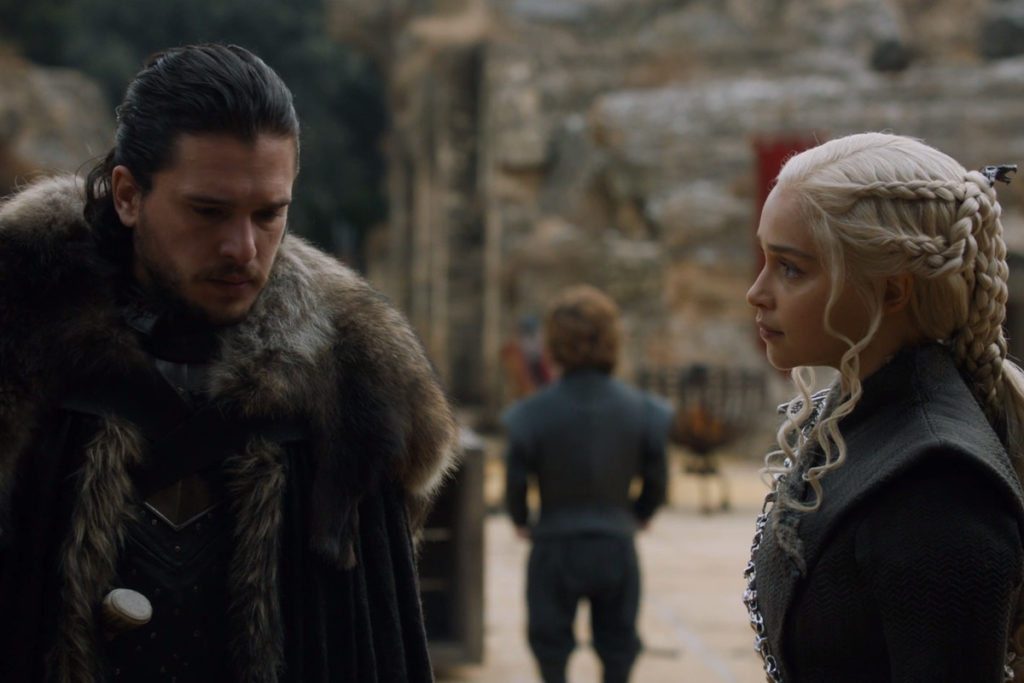 ?You should never believe a thing just because you want to believe it.?? Tyrion
In the midst of a season where Tyrion's wisdom sometimes falls on deaf ears before finally breaking through, he counsels the future rulers of Westeros (my guess, anyway) about what it means to be leaders of people, and rulers of others. In fact, he makes one clear distinction about the difference between Cersei and Daenerys: "My sister?s [Cersei?s] army fights out of fear. The unsullied fight for something greater, for freedom." This is the beauty of the show, that even in the midst of the violence and carnage and power plays, there is still a morality that rises above the rest.
You?ve made impossible things happen, and maybe the people following you believe you can make a world that?s different. If you use them to melt castles, you?re not different, you?re just more of the same.?Jon to Daenerys
By the fourth episode, ?The Spoils of War," the two rulers-to-be have come together to some accord, realizing that their mutual destruction would occur without coming together. In fact, in a cave full of dragonglass, Jon tells Daenerys that they must take the example from thousands of years ago, when their relatives bonded together: "They fought together against a common enemy, despite their suspicions. We need to fight together because the enemy is very real." This belief, this coming together of likeminded rulers comes from the heart of Jon, and the constant exploits of Daenerys who makes the forgotten about remembered, the ignored important, and the slave free.
This ideal is no better seen than the intense opportunity that Daenerys gives the captured Lannister men after a battle in "Eastwatch," when she says, "I offer you this choice – Bend the knee and we will leave the world a better place than we found it, or refuse, and die." Her desire to create a better world, to break the wheel that has so long held everyone down. She and Jon turn to this – even as the army of the undead grows stronger, crashing toward the Wall, like something even more diabolical than those in?The Walking Dead.
In ?Beyond the Wall," the sixth episode of the season, Jon leads a small band of brave soldiers on a daring mission that ultimately requires some unexpected help – several unexpected helps. There are some funny quips, "Fighting is more important than smart. Smart people don?t come up here looking for the dead," but more often than not, the principal subjects are debating which gods matter. My favorite protagonist, Jon, asks, "What?s the point in serving a god when nobody knows what he wants?" when referring to the Lord of Light. It's an interesting question about the theology of?Game of Thrones, as people debate religiously – and as Cersei steadily refuses to believe in what she can't see, including morale and love.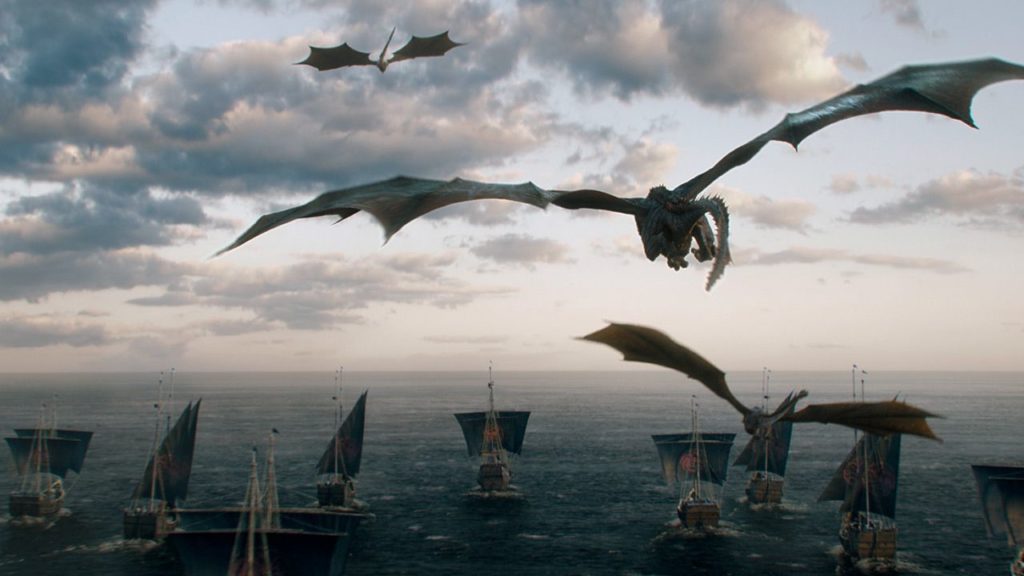 After we break the wheel, how do we make sure it stays broken? – Tyrion to Daenerys
While there are spills and thrills to see throughout the episode, like one bear attack that I literally recoiled from, the exploration of what it means to be a hero and what it means to be a leader. For most of the sane people watching the show, the pairing of Jon and Daenerys makes sense, even as Jon says, "They?ll all come to see you for what you are" to his dragon-riding heartthrob. And he's not talking about dragons, he's talking about the way she values life, love, and freedom. But these guys are up against it – even as the season ends with??The Dragon and the Wolf."
This isn?t about living in harmony, this is just about living. ? Jon
While Jon, Daenerys, Tyrion, and their posse go south to make peace, at least temporarily, with Cersei, it's apparent that there are comparisons to the world we live in that just… defy logic. While we have people focused on what divides us, like race, politics, or sexual orientation, even to the point of conflict, a storm like Hurricane Harvey finally reminds us … temporarily… of imago dei, of the fact that we have more in common than we could expect, and less to hold us back if we would work together. Suddenly, the world of a fantasy is abundantly more applicable to our lives than one would expect.
Special features here start with the additional Blu-ray disc that lays out the history of Westeros spun out through animation and narration by stars like Nikolaj Coster-Waldau, Sophie Turner, and others, thanks to the script from show writer Dave Hill. The Blu-ray set also includes in-episode guides to background, characters, locations, and histories, as well as a separate set of "Histories & Lore" told by the cast. "From Imagination to Reality: Inside the Art Department" takes us behind the work of production designer Deborah Riley and her team, showing the way that the sets like Casterly Rock and Dragonstone were created. "Fire & Steel" shows how Westeros was invaded via footage and interviews, while eleven additional commentaries by instrumental figures like David Benioff, D.B. Weiss, Kit Harington, Lena Headley, and others show us the mentality behind many of the highest moments.?