Every once and awhile, I come across an animated film I haven't seen. Still, I was amazed to discover that there was a film that Arthur Rankin Jr. and?Jules Bass (Rudolph the Rednosed Reindeer, Frosty the Snowman, The Hobbit, Thundercats) produced, with Romeo Muller's script, Don Maclean's music, and starring the voices of John Ritter, James Earl Jones, and Don Messick, that I had never heard of before. It's based on the fantasy story by renowned author Gordon R. Dickson about a genre-crossing story where an animated version of Peter Dickinson battles evil sorcerers and leads dragons in a?Lord of the Rings-type story.
As our story opens, Green Wizard Carolinus recognizes that the power of magic is fading because not enough people believe. He summons the Blue and Yellow Wizards to a meeting to which they come willingly; the evil Red Wizard shows up and causes trouble, vowing to sow fear and discord in humans so that they'll use science to destroy themselves. Realizing that magical laws forbid the Wizards from fighting each other, they assemble a?Hobbit-like team of the knight Sir Orin, the young green dragon Gorbash, the wolf Aragh, the archer Danielle, and elf Giles, under the leadership of Dickinson, summoned from our dimension.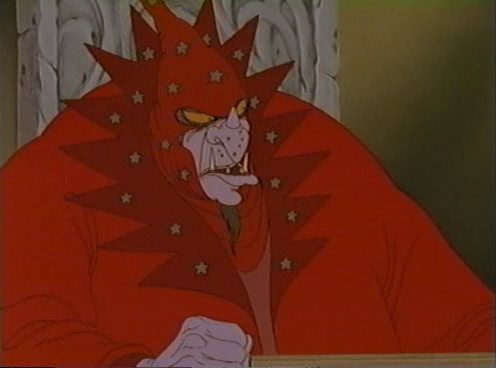 While the animation is quaint compared to what today's use of computer animation can provide, there's something solid about the way the complexity of the story comes together. Of course, Dickinson falls for Carolinus' much more attractive ward, the Princess Milisande, and a love story breaks out in the midst of the adventure. There's something bittersweet about the way that the evil lurks and seems to have an upperhand for much of the story, but it adds to the growing sense of suspense. Compared to the simplistic scripts that match some of today's more quality animation, this story shines.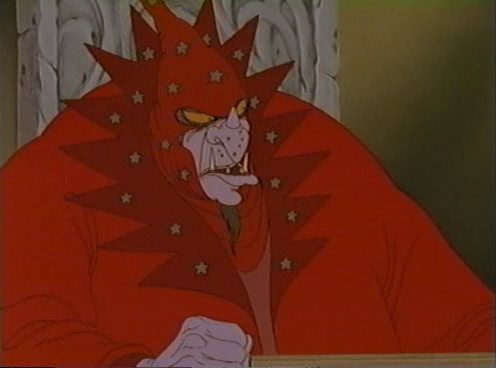 While we're watching something that seems to be science versus magic/faith, it ends up being more collaborative, like Aslan's statement in?The Lion, The Witch & The Wardrobe?about a "deeper magic." Carolinus' wisdom recognizes that Dickinson's understanding of science can defeat the Red Wizard's unbelief, while proving a different sort of faith in its own way. Fundamentally, it challenges us to consider how maybe there's more going on in the world than we think, and that maybe, just maybe, science and faith/magic have the same source.