Have the gods grown tired of us? Or was it we who walked away from them?
Written and directed by Njedeh Anthony, Exceptional Beings is a fun look at the divide between gods and men. After they encounter a woman who has an uncanny essence about her, Greek gods Hermes and Athena (Dane Oliver and Ciarra Carter) find themselves in somewhat of an existential crisis. In their 4,000 years of infinite knowledge, they have finally found something/someone that remains a mystery to them. As they test their subject, Athena is challenged to question everything about the relationship between humanity and the divine, not to mention her own personal story as well.
Leaning into (mostly) Greek mythology, Anthony reveals a divine realm that has grown tired of mankind?s antics. Insatiated with their own power, these gods are shown with great malaise and it shows up in the performances through its cast. While that may be heard by some as a criticism, it is in fact the opposite. Leads Oliver and Carter are clearly having a blast infusing their divine roles with such ennui and their waning interest in humanity keeps the film enjoyable. (Oliver, in particular, is a joy to watch as Hermes, a god who is both disinterested and intrigued by their potential discovery.)
The thing that proves to work against these Beings the most is really no fault of its own. It?s its budget. This is a story with all the ambition of an entry in the Marvel Cinematic Universe yet the financial constraints of television. As a result, the visuals here really never have a chance to match the scope of the story to full effect. What?s more, with the lack of budget, the film perhaps over-emphasizes its dialogue, leading so slower pacing in moments. However, given the fun of its storytelling, this is definitely an unfortunate reality that will turn off some viewers.
But I admit it. I?m a sucker for a good story about gods and men.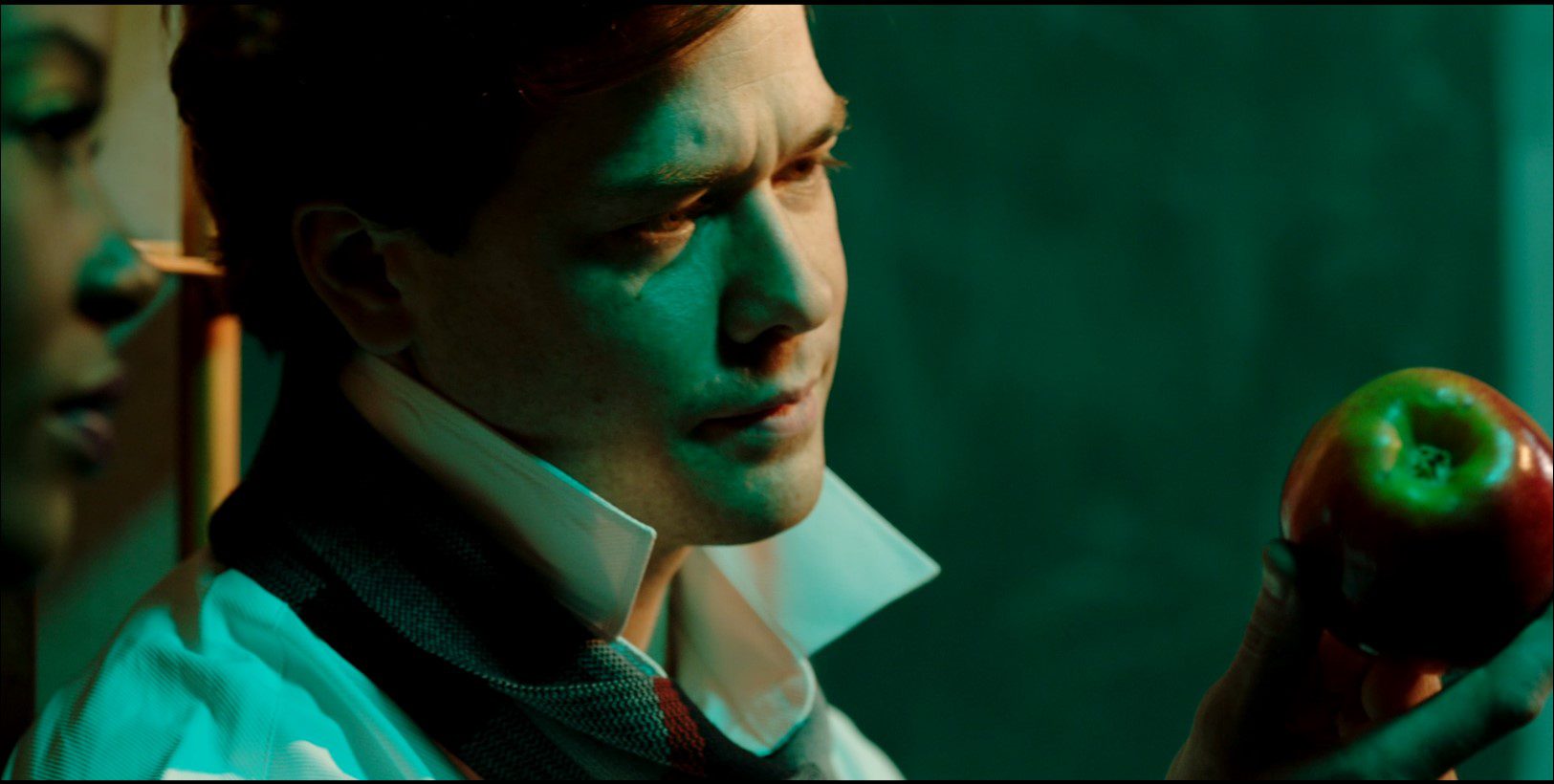 Content to collect their worship, these gods once reveled in the praise they were offered simply for who they were. Yet, as they debate the value of their ?human pets?, they also show their hand. Having remained hidden from sight, Hermes and Ares recognize that humanity has begun to look for other avenues of worship. From celebrities to their own ingenuity, mankind has begun to create their own ?gods? to offer their praise. (?It started with the light? then, children wanted the light to shine on them and them alone,? the film?s prologue announces.) In doing so, the divine became replaced, leaving them with even greater disdain for humanity.
Anthony uses this set up to launch into some fascinating conversations about the relationship between man and the divine. Have the gods abandoned mankind out of lack of interest? Or has humanity merely ?outgrown? them? These are concerns that plague the gods who feel both unappreciated and, in some ways, lost. There is a deeply-seeded insecurity within these gods who demand attention yet care little for the well-being of their worshipers. This self-doubt becomes an even greater threat with the potential rise of ?exceptional beings? who have their own power and, therefore, no need of them anymore. For Anthony, this creates some compelling interactions between gods as they attempt to find their place in a universe that doesn?t seem to need their involvement anymore.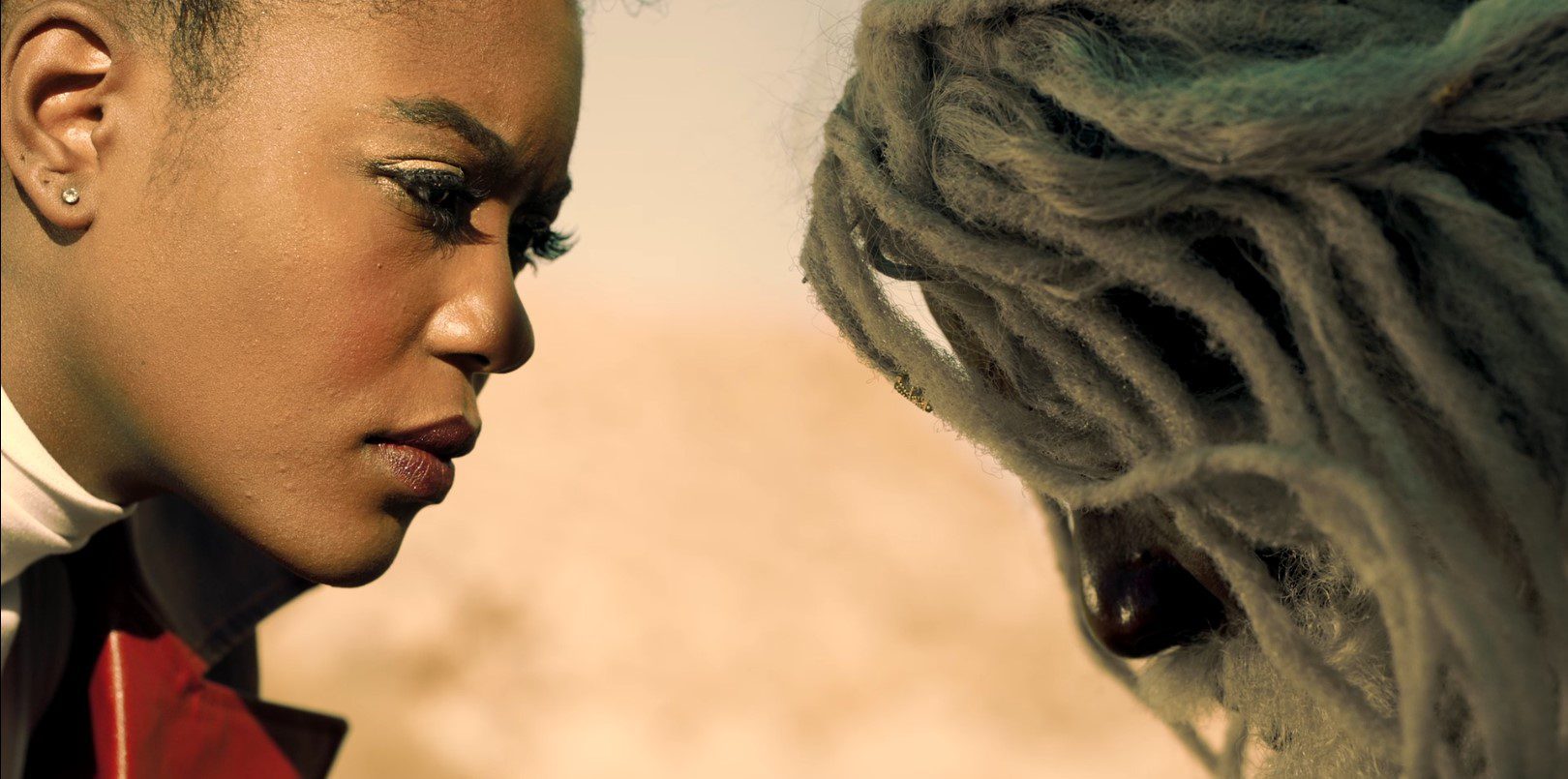 After 4,000 years, these gods have finally been replaced by lesser beings.
It?s this conversation that makes Exceptional Beings such an amusing viewing. While the special effects may not be Exceptional, the way that gods are viewed in our time invites some intriguing conversations about spirituality in the modern era. Because, we, as spiritual beings, are always looking for a new god.
Exceptional Beings is available now on VOD and DVD.