The deeper you get into the water, the darker it gets.
Based on the novel by Patricia Highsmith (The Talented Mr. Ripley), Deep Water invites the viewer behind the closed doors of a marriage in trouble. Even though Vic (Ben Affleck) and Melinda Van Allen (Ana de Armas) seem to have the perfect marriage, their relationship is one of manipulation and infidelities. As she proceeds with her sexual dalliances, Vic sits and broods about his wife?s behaviour, potentially plotting his own revenge as well.
Directed by Adrian Lyne, Deep Water is the unsettling tale of a couple whose marriage has disintegrated entirely, leaving a strange blend of mind games in its wake. Reminiscent of his role in Gone Girl, Affleck?s brooding beast of a husband is an uncaring monster with revenge on his mind. (Whether or not he?s willing to act on his anger remains to be seen.) Since leaning into lighter roles early on in his career, Affleck continues to evolve as an actor. His dark, brooding sensibilities have established him as a strong performer (and even a strong Batman). In addition, a similar sentiment can be said for Ana de Armas. Whether hero or villain, de Armas brings a spark of life to any film that can elevate the material.
Unfortunately, it?s Deep Water?s script that sinks the film. As the director of Fatal Attraction and Indecent Proposal, Lyne is well-versed in the erotic thriller and left his mark upon the genre. However, in Water, the tension between Vic and Melinda is written in such a way that it?s potential secrets simply lack impact. As a result, although the film wants to emulate the darkest of romances, it becomes somewhat of a tedious affair that comes up short.
At its heart, Water emphasizes the ennui of the higher class. Living lives of endless parties, Vic and Melinda may be the social centre of their community but they have also lost every spark and ember from their relationship. Melinda gleefully engages in multiple affairs with Vic?s full knowledge of her infidelities. Although her flippant attitude towards their relationship eats away at his soul, Vic decides that he will never let her know of his feelings, leaving him simmering quietly with rage that increases with each man that enters their home. At the same time, his perceived indifference drives Melina even further away emotionally, as she argues that he is a man devoid of passion for her. (What?s more, its worth noting that the tension between them is hardly in secret. Well-known by all their friends and family, even their daughter is aware that something is wrong in their home.)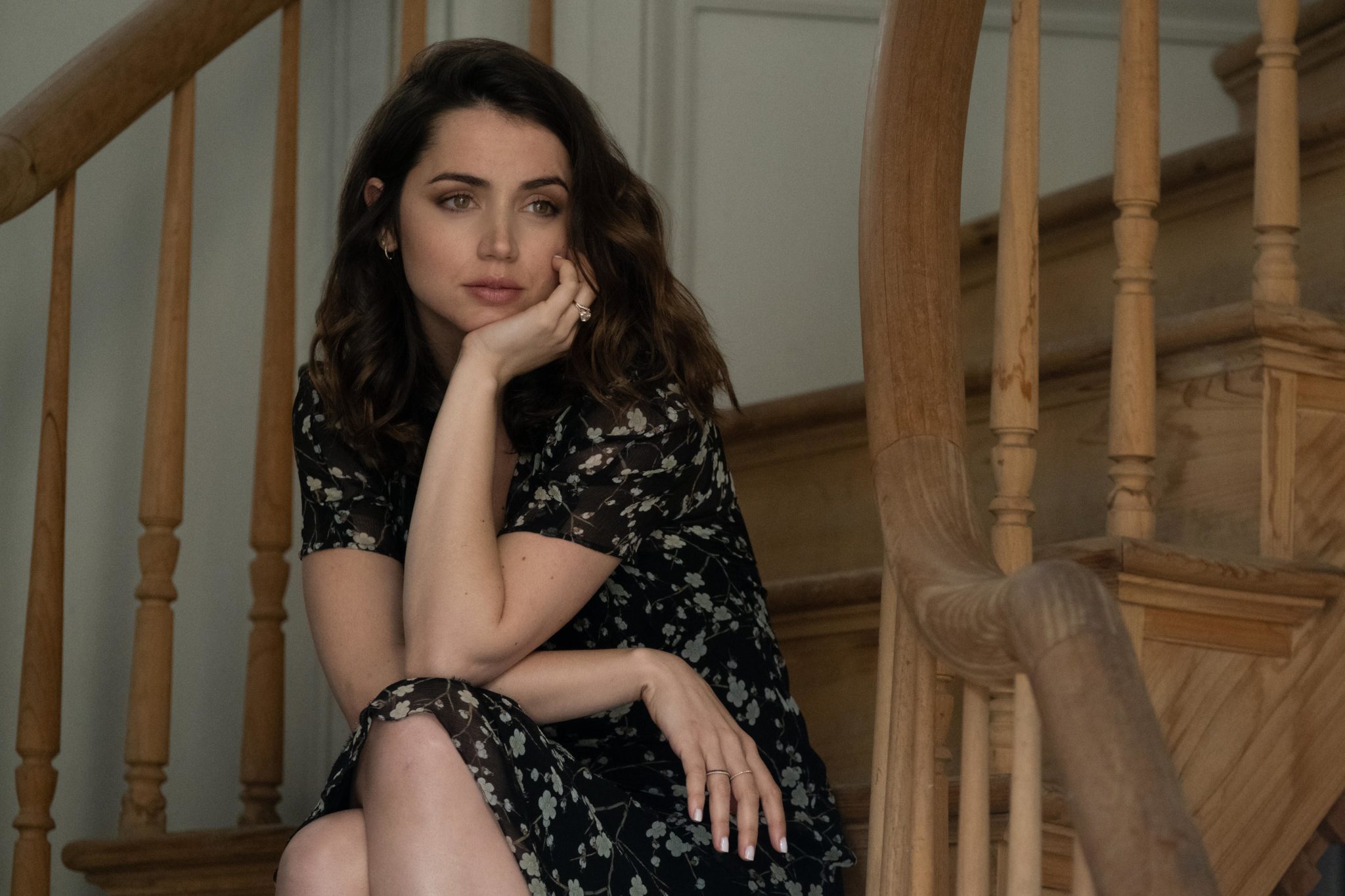 In this way, the toxicity within their home becomes a double-edged sword. Whereas they yearn for passion, it stems from rage. At the same time, by giving into their anger, the consequences would be dire. As such, there is a recklessness to their relationship that becomes all consuming. Interestingly, an illustration of this comes when Vic talks about his work. Although he has invented drone technology that could be used to benefit others, it?s used by the military instead. When pushed by a friend about its use, he simply shrugs off the moral implications of how his tech is being used, arguing that it?s not up to him. In this telling moment, Vic gives some insight into his views on ethical responsibility?and that same sentiment shapes his marriage.
For both Vic and Melinda, both right and wrong mean little if it gets them what they want.
In the end, while the film has potential, Deep Water struggles to stay afloat. Although the performances of Affleck and de Armas are fairly solid, a weak script keeps the film from capitalizin on its interesting premise.
In other words, this Water simply dries out.
Deep Water is available on Hulu and Amazon Prime on Friday, March 18th, 2022.