Dark Waters might be the most terrifying film I've seen lately. It's not shockingly horror-soaked like It Chapter Two but it's deep dive into the capitalistic manipulation of a chemical company in West Virginia from the 1960s-2000s is disturbing. Thankfully, there are individuals like Robert Bilott who refuse to back down in the face of evil.
Mark Ruffalo stars as Bilott, a corporate lawyer who switches sides from defending big chemical companies to suing one when a poor farmer provides such a compelling argument that he can't ignore it. Sure, it helps that he sees the evidence, experiences the farmer's heartbreak, and has family in the area. But his years of defending companies with questionable morals means he knows that his eyes aren't deceiving him: the evil is for real.
While Anne Hathaway, Bill Camp, Victor Garber, and Tim Robbins provide wonderful supporting roles to Ruffalo, this is Ruffalo's chance to carry a film in the way that Hulk simply can't. We watch him – as Bilott – waste away physically and emotionally as he sacrifices himself and his family to the dogged pursuit of the truth. (There's an awesome moment two-thirds of the way through where Bilott's wife (Hathaway) says, "You saw a person, a stranger, suffering and you did the Christian thing and helped him." It's a testimony to the real-life lawyer's character.)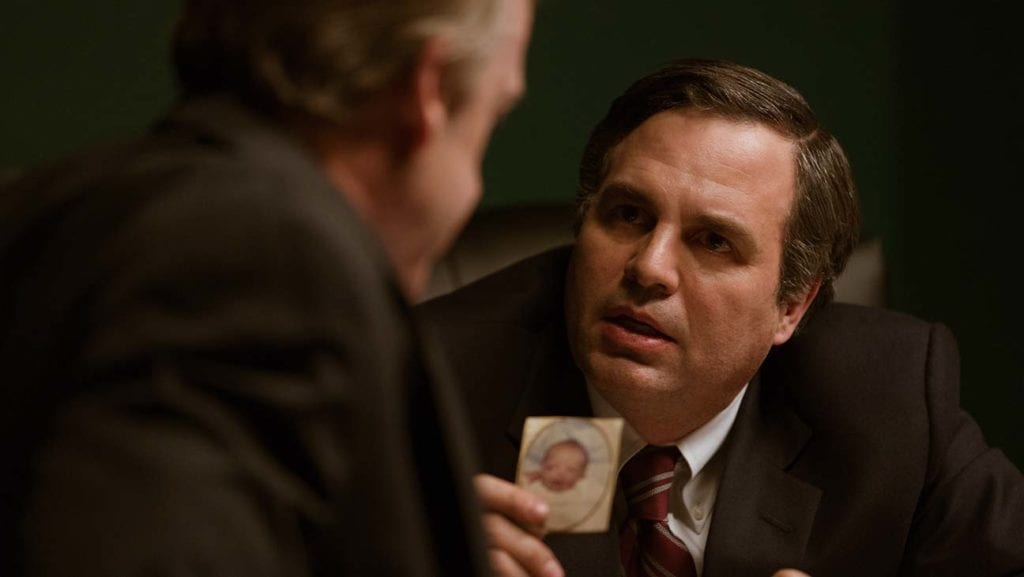 It's a seriously tough watch, but one that deserves our attention. Do we think the FDA is always on top of it? Do we think that the EPA is always clear-minded in decision-making? Do you really think the news tells you the objective truth? Thanks to the film, I may not drink water any time soon! But the truth is that the film does a magnificent job of condensing a thirty-year story into two hours, and making some legalese compelling. If Ruffalo wins an Oscar, or at least a nomination for it, that'd be fair in my book. (Unlike Spotlight, this is clearly Ruffalo's show – even if Camp steals his scenes, as he always does.)
Special features include Uncovering Dark Waters, The Cost of Being a Hero, and The Real People.