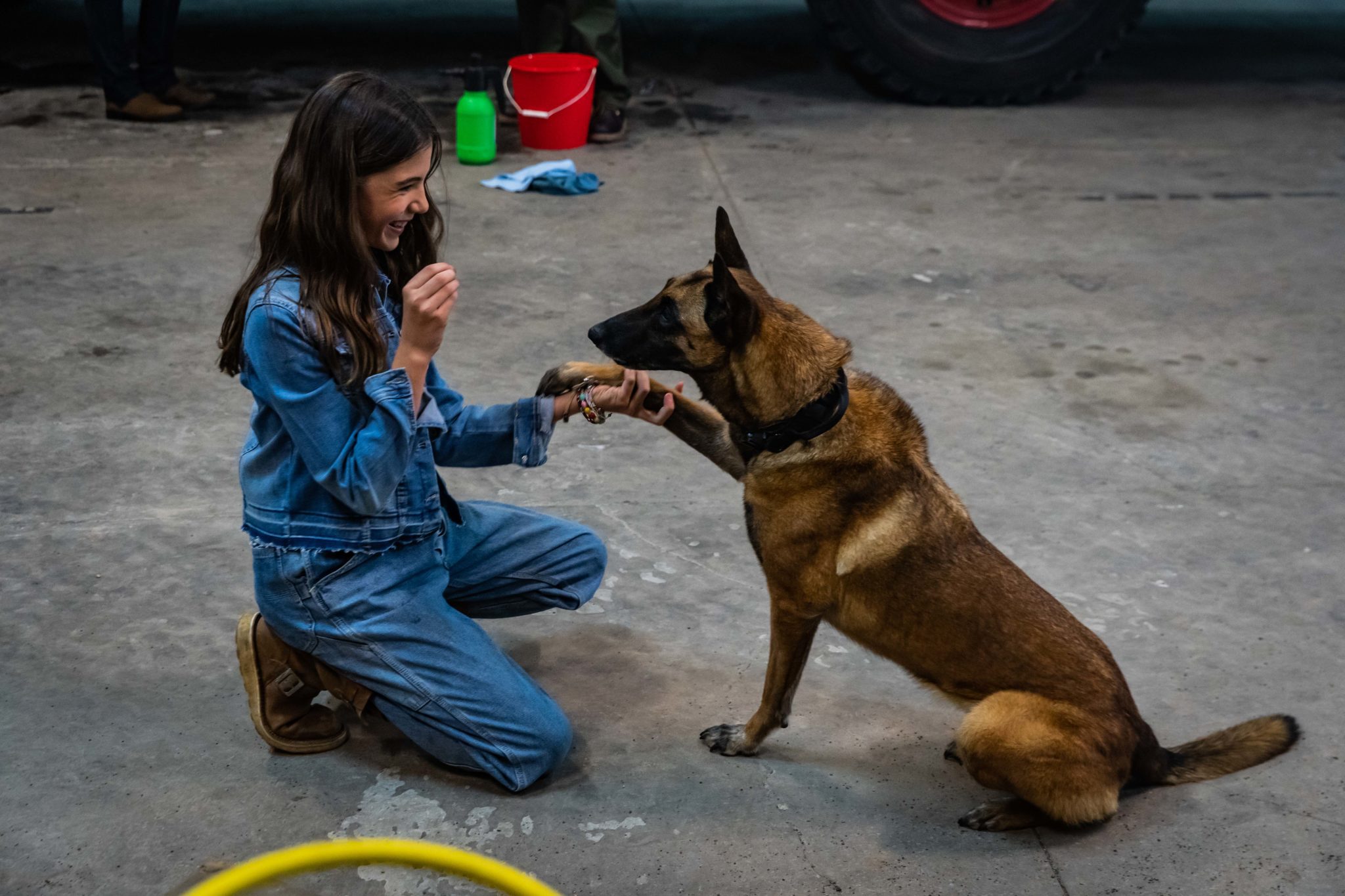 Set on a small town family farm in the American South, Dakota tells the story of single mom Kate (Abbie Cornish) and her daughter Alex (Lola Sultan). Grieving the loss of her military husband, Kate is surprised one day when CJ (Tim Rozon) arrives with Dakota, an ex-military dog who served with her husband on the field. As they process their complicated feelings, the farm?s existence becomes threatened by the town?s maniacal sheriff and the family must come together in order to save it.
Directed by Kirk Harris, Dakota is a light-hearted family drama with some serious undertones. Though the film?s warm sensibilities make it enjoyable family fare, it?s conversations about the traumas of war add a layer of importance that one doesn?t always see in this style of film. Admittedly, similarities with Channing Tatum?s recent drama Dog are noteworthy due to the fact that both films deal with the effects of PTSD for those in the military and in their service animals. However, Dakota?s loving tone and heart sets it apart and gives it its own unique voice.
Interestingly, the film?s narrative seems to shift through multiple events with very little through line. However, in doing so, the film takes on an almost episodic style to its storytelling with each adventure building upon the next in ways that supports the overall theme. By allowing the film to eb and flow in numerous directions, Harris manages to put the emphasis on Dakota herself. In each story, the lovable canine makes an impact wherever she goes, highlighting her courage or the hope that she sparks within the family itself.
As a result, Dakota is very much a film that wants to honour heroes. While the military focus is held firmly in view, this is also a story which puts an emphasis on Frontline workers such as firefighters and police and highlights the courage that it takes to do what is right for the sake of others. (Although it?s also worth noting that the key storyline involving Sheriff Muldoon also points to the damage that can be done when power corrupts the systems designed to protect us.) There is danger in each of these positions and the emotional effects are very real. Whether it?s fear of entering the flames or the damage left from the field of battle, psychological trauma can affect everyone in different ways.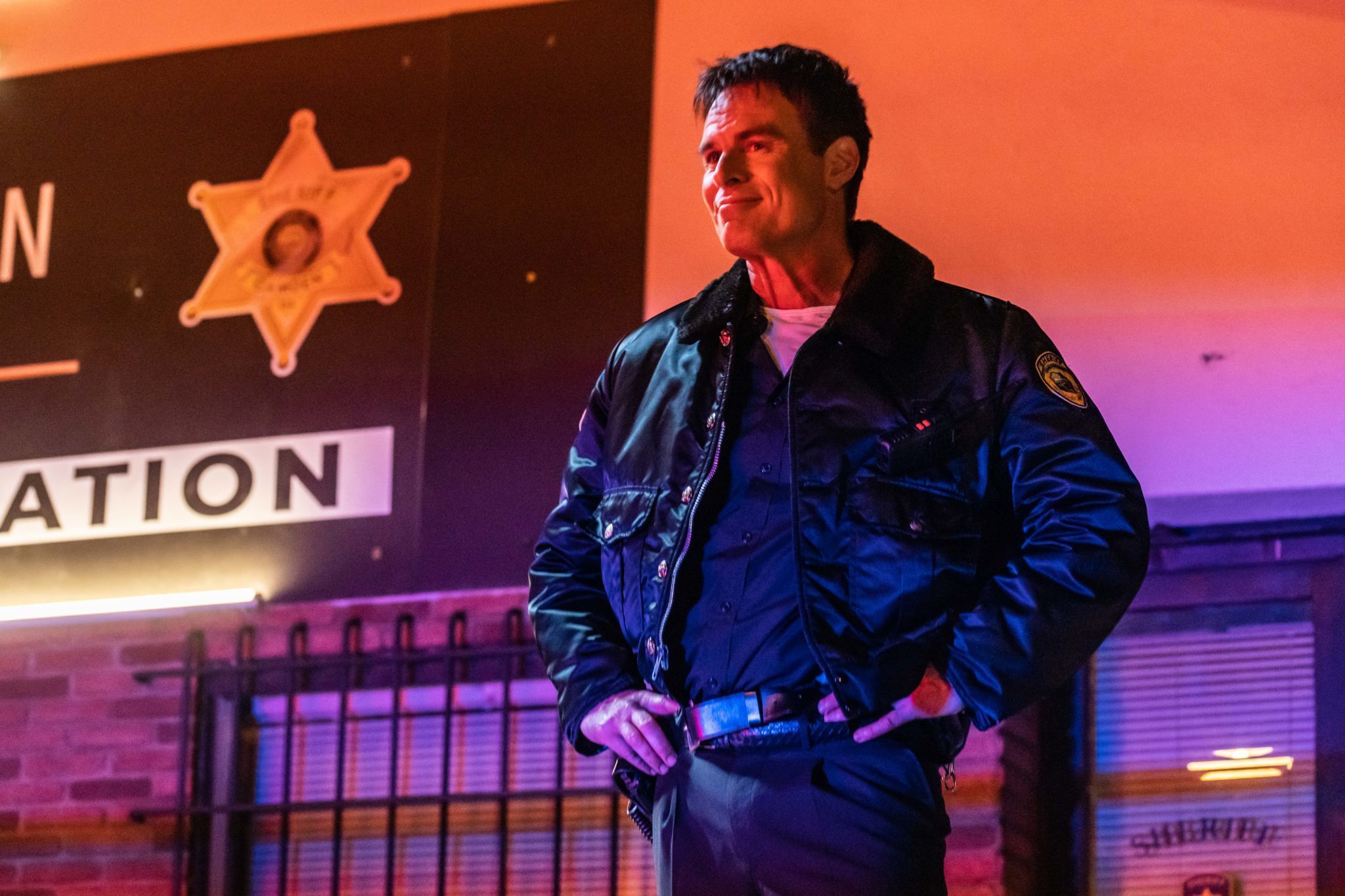 With that in mind, Dakota is also a piece about what it takes to move forward as many of these characters in processing their own challenges that must be overcome. CJ struggles with guilt from the sacrifices made during the war. Kate and Alex remain saddled with grief over the loss of their husband and father. Even Dakota herself struggles with nightmares from her experiences on the field of battle. In this way, the film is willing to journey with its characters as they attempt to relearn what it means to live.
In this way, Dakota leans heavily into the restorative power of community. As Kate, Alex and CJ begin to open up about their struggles the love and support that they experience from one another begins to give space for healing and hope. (Of course, it also helps when you?ve got an adorable pup that offers unconditional support as well.)
With charm and grace, Dakota warms the heart with its message of love and hope. However, it?s the space for conversations surrounding trauma that makes it rare. Though the tone of the film never gets too dark, it still manages to shine light on the lives of those who are hurting and show how difficult it can be to teach an old dog new tricks.
Dakota is available on VOD on Tuesday, May 24th, 2022.