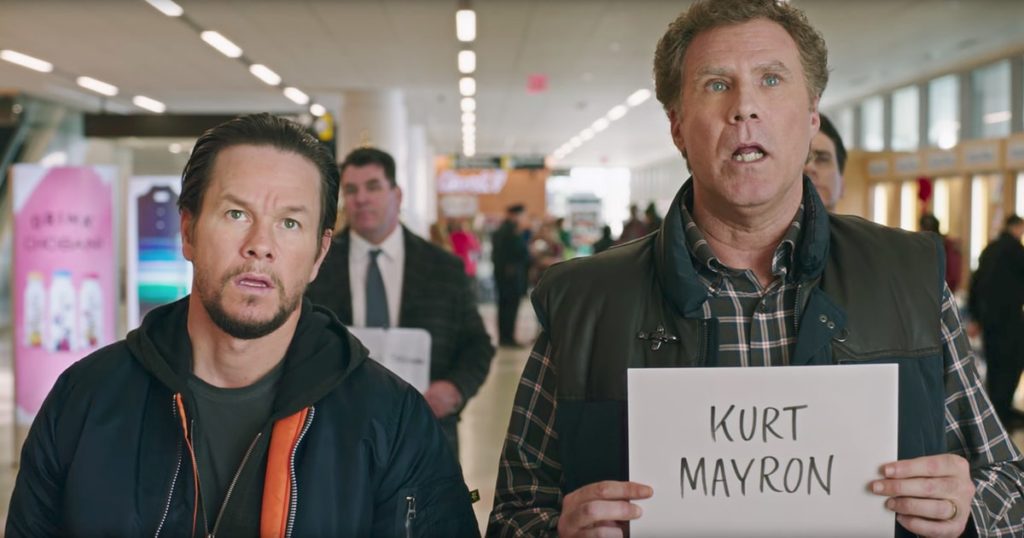 Daddy's Home took two disparate actors and dropped them in the middle of a battle over the hearts of two young children. It had poignant moments and various comedic hijinks. It worked on some levels because of the goofiness of the first actor, Will Ferrell, and the straightforward bluntness of the other, Mark Wahlberg. In the sequel, the film aims to build on the same issues, only this time adding in the men's fathers, Mel Gibson and John Lithgow, over Christmas. Would it work?

While the film opens with Brad (Ferrell) and Dusty (Wahlberg) having settled into a "co-dad" system of house swapping, only made awkward by Brad's wife/Dusty's ex-wife's (Linda Cardellini) sense of jealousy toward Dusty's wife (Alessandro Ambrosio). Everything seems copacetic with the joint fatherhood, and then Gibson and Lithgow's characters show up. Then, it either gets funny, or ridiculous, based on your personal tastes in … Ferrell.
Throw in John Cena as Dusty's wife's ex-husband, Chelsey "Sully" Sullenberger, and Liam Neeson, and you have a strange little Christmas film about finding out what it means to be family in unlikely situations. While the film may (or may not) be funny depending on your tastes, it certainly shows the highs and lows of parenting, of being adult children, and of trying to figure out how to move on after divorce. It's dicey, but sometimes, the family you end up with is just the one you needed.
The special features on the Daddy's Home 2 Blu-ray combo pack include deleted, extended and alternate scenes, and a gag reel. Featurettes "Making a Sequel," "Co-Dads: Will & Mark," and "The New Dads in Town: Mel & John" provide behind-the-scenes looks at how the film was put together, and the humor involved.