I?ll come clean from the start: I had no idea who Charli XCX was before viewing Charli XCX: Alone Together.
When she first started posting music on MySpace in 2008, I was married with my first child and had long abandoned that earlier social media platform with a full commitment to the ?newer? one called ?The Facebook.? So, it?s pretty safe to say I?ve never been the target market for her music. And in the spirit of transparency, the first time I screened this film, I was like ?eh, this has nothing to do with me really.?
But something told me to watch it again. It was in the middle of that second viewing that it all clicked. This wasn?t a typical ?rise to fame,? documentary, or even a ?behind the scenes,? story, although both elements were present. No, this was a story of survival ? both literally and figuratively.
It seems like both yesterday and forever ago when words like ?lockdown,? and ?pandemic,? and ?masks,? first became part of our everyday vocabulary. What started as two weeks has stretched into 2022.
What started as foreign has morphed (unfortunately) into familiar.
It?s in those early weeks that Charli XCX: Alone Together that takes place. Isolating in that first LA lockdown with her boyfriend Huck Kwong, Charli begins to record her next album at home. The film follows the process from figuring out equipment to writing the songs to the late nights and early mornings laden with anxiety and stress (and in less than two months no less). Like many other artists and performers, the pandemic brought a reckoning that continues to test the limits of creativity. And the limits (or the breaking of them) of relationships as well.
There is so much I want to talk about. I want to talk about how social media has and continues to flip the music industry on its head. I want to talk about how important it is to be self-aware and open about your mental health. I want to talk about how we can discover just how creative and capable we are when faced with indescribable adversity. But as I?ve reflected on this, I have found what I think is the core of all of those things and more: relationship.
Charli XCX: Alone Together presents a gritty view into how important relationships are to our very survival. As we get to know more about Charli, we get to know more about her fans, affectionately known as The Angels. This online group was created as Charli?s renown grew within the LGBTQIA+ community, and quickly became a haven for many who found themselves isolated in environments where every day was a battle.
I knew isolation was going to be hard ? I was laid off early-on, my husband had a small part time job, and we had four kids who longed for an understanding of what was happening that we couldn?t give. But we were pretty well-settled. And yeah, I knew not everyone would be as fortunate. But my privilege meant it had never occurred to me that there were those now removed from the only families and friends who truly embraced them. Multiple recordings of young LGBTQIA+ individuals shared how this online community was the only place they felt safe as they were forced to dwell in a shared space without support or understanding. They shared how listless and depressed they were growing. They shared how music ? especially Charli?s music ? kept them grounded while also helping them to escape into a place and community of acceptance. And to see how Charli herself cultivated this community by inviting them into her songwriting sessions, asking them to send artwork for her videos, and even logging into the Zoom club parties, it reminded me that survival looks different for everyone.
For some it may have already been a daily effort, as ?LGBTQ youth (are) four times more likely to seriously consider suicide, to make a plan for suicide, and to attempt suicide than their peers.? Accessible and welcoming communities ? online or otherwise ? are life lines for those who are so ostracized that the only way to be free from pain is to consider the unthinkable. So often we dismiss the ?fakeness? of online relationships and platforms but ultimately they are very much legitimate in a lot of ways for a lot of people. Social media isn?t always about ego or appearances, or even about going viral. It's a place for connection. It?s a threshold space ? where people from all over the world can come together and form relationships built on shared experiences and interests. And for the past two years, it has kept people alive.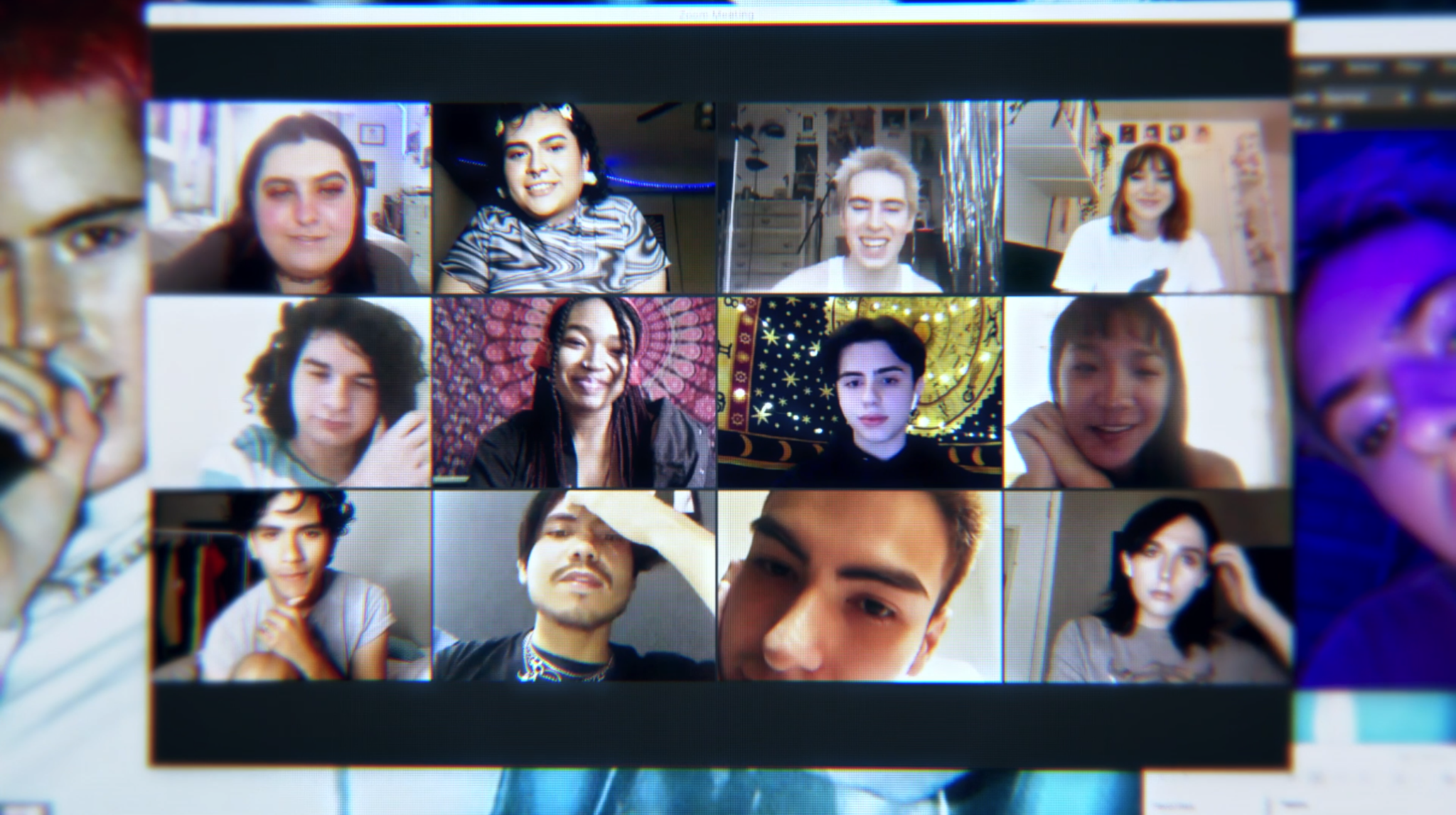 But people, we can?t leave it up to the internet. We have to create physical places of welcome. If we have learned anything from the past two years, I hope it is the importance of caring for one another. At times, I sincerely doubt we have learned anything other than how to justify selfishness, but it?s movies like this that give me hope. Charli invited her fans into her own space as she too navigated the fear and anxiety and loneliness of 2020. If she can do it then, I can do it now. We have all been forever-changed over the past two years?we know the terrain well enough to walk it together. All of us.
Charli XCX: Alone Together streams on Amazon Prime on Friday, February 25th, 2022.