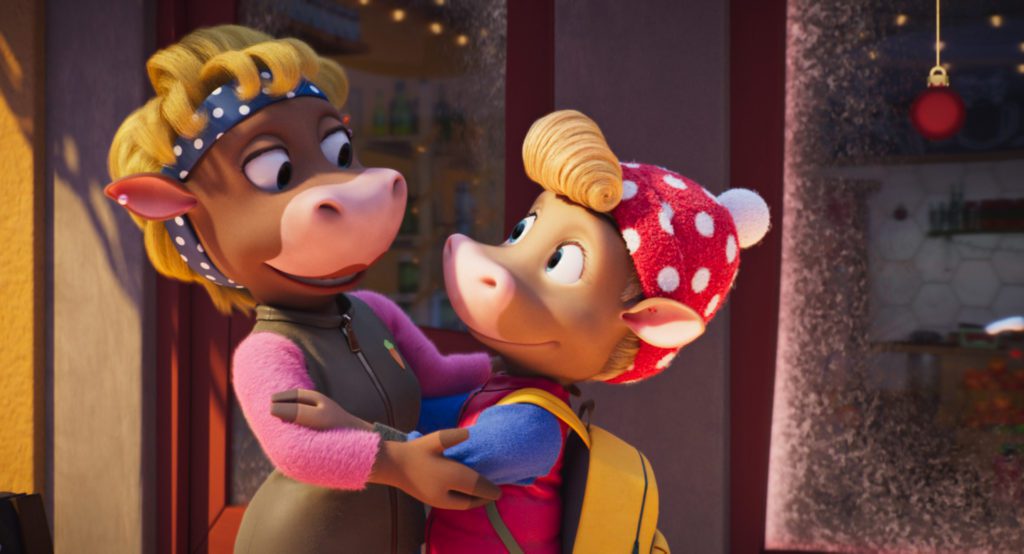 Like many of us, I am a sucker for a good Christmas animated movie. From classics like Rudolph and Frostyto more recent shows like Olive the Other Reindeer and Klaus, there are an abundance of stories that have become a gift to our family during the holiday season.
But Christmas on Cattle Hill may not be your favourite animated gift this year.
Developed in Norway, Christmas on Cattle Hill tells the story of Klara, a young calf who finally gets to spend Christmas with her father, Biff. After her parents' divorce, she has never spent the holidays with him and can't wait to celebrate the season up on Cattle Hill. However, when she arrives, she is disappointed that he hasn't decorated at all. When Biff is called away by what appears to be a work emergency, Klara takes it upon herself to make Christmas come alive once again. Partnering with a Christmas gnome, Klara wants to turn Cattle Hill into a holiday paradise yet, as the gnome begins to act unpredictably, things begin to get out of hand.
Christmas on Cattle Hill is one of these films that wants to give you the warm 'holiday fuzzies' with your family and, in some ways, they're quite successful. While it may be far from a 'Christmas classic', Cattle Hill is a charming film that should entertain families, especially those with younger kids. While the animation is relatively simple, its main story featuring Klara's attempt to make Christmas special for her father is particularly adorable and serves as the anchor for the film. What's more, things really pick up when the Christmas gnome gets involved. Starved for oatmeal and filled with Christmas fun and fury, the gnome is a joy to watch as it bounds around and should delight audiences.
Having said this though, Cattle Hill's interest in telling several stories also makes it a bit confusing and, frankly, that holds it back from becoming something special. The side adventure of intrusive chicken, Chickolina and fussy sheep, Baart simply doesn't work. Meanwhile, while Klara's best friend serves as some comic relief, his story with his father never really comes together. In essence, while these stories are fun, they often confuse and distract from Cattle Hill's most endearing tale of a father and daughter reuniting.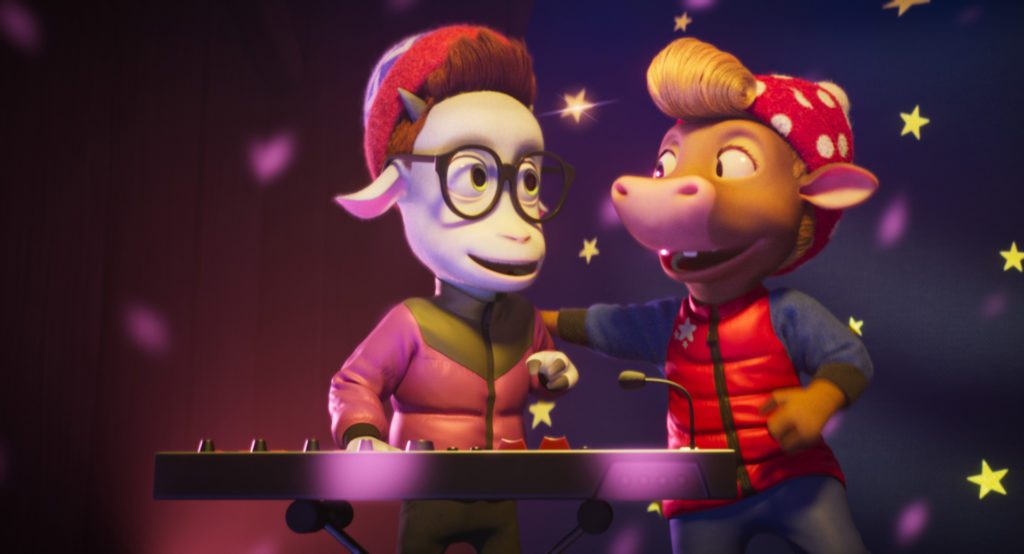 Without question, the best part about Cattle Hill is its story about bringing people together at a time when loneliness is a serious issue. For many years, Cattle Hill was a place enlivened by a spirit of community, especially at Christmas time. Centred around a massive decorated tree in the main square, Cattle Hill was a place of celebration over the holiday season. However, after Biff's divorce, the area has become far less jolly.
As a result, the Christmas holidays are no longer the most wonderful time of the year but the loneliest. This is best exemplified through Pauline, a pig who lives by herself at the base of a mountain. For her, being isolated from family and friends is the most difficult time of the holidays. As a result, she lies to Biff in order to bring him to her home simply because she does not want to be alone. While her ruse admittedly seems fairly creepy at first, we soon recognize her need to be in a community. For Pauline, the most important thing is to be around others who care for her at Christmas time.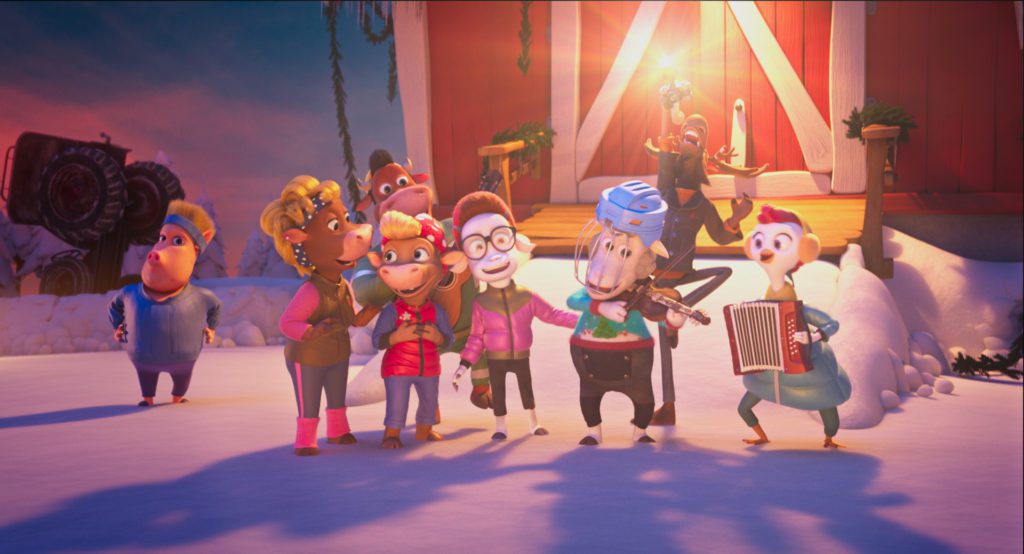 As Klara becomes committed to seeing Christmas come alive once again, so too does it affect all of those around her. Her desire to believe and celebrate once again lights the fires of community and brings hope to the people of the neighbourhood. In this way, Cattle Hill does a good job reminding us how much we need one another, especially at the holiday season. In doing so, everyone feels valuable.
Everyone feels like they're a part of something bigger than themselves.
Sweet and often silly, there's a lot to like about Christmas on Cattle Hill. Serving as a reminder that everyone matters and deserves a chance to celebrate, the film has a positive message that manages to shine through. However, one can't help but wish that the film had been a little more focused so that it could create a little bit more Christmas magic.
Christmas on Cattle Hill is available on VOD for $.99 now.