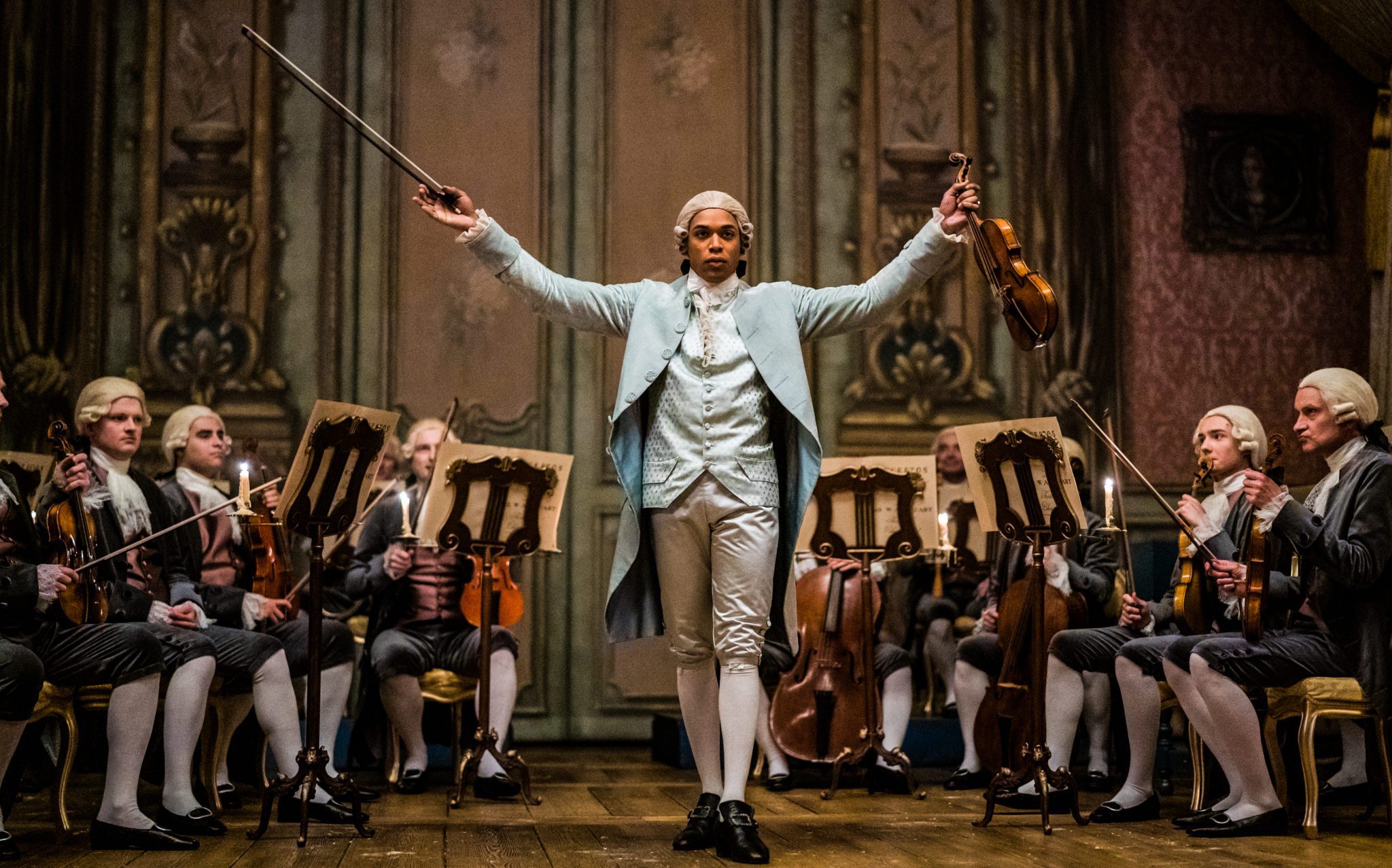 The history books always tell us about what happened… but it doesn't always tell us the full story.
Set in 18th Century France, Chevalier is inspired by the remarkable true story of composer Joseph Bologne, the Chevalier de Saint-Georges. As the illegitimate sone of a French plantation owner and his African slave, Bologne is abandoned in his youth at a prestigious boy's school in order to be kept out of sight by his father. Growing up in French high society of the time, Bologne was revered for his fencing abilities and, most importantly, his remarkable skills as a violinist-composer. Friends with Marie-Antoinette, Bologne rose to the highest of heights yet his complicated love life and racial tensions of the era force him to realize that things must change.
Directed by Stephen Williams, Chevalier as a raucous and spirited affair that's designed to challenge our assumptions about classical music and its history. Bologne is a man of incredible skill who challenged social norms yet few people have ever actually heard of him. In Chevalier, Williams has an incredible opportunity to bring to life a man deliberately erased from the past and he does so with enthusiasm. For instance, Williams establishes his credibility early with his opening duel against Mozart. Despite Mozart's name and skill, Bologne approaches the stage with confidence and fire in his belly. Their musical stand-off is riveting and sets the tone for the remainder of the film.
For Williams, whether or not this scene actually took place is irrelevant. In a few brief musical moments, he establishes that Joseph Bologne is a name we should know.
Admittedly, there are moments where the script becomes overly simplified. Written by Stefani Robinson, the film is fairly straightforward in its approach, leading to few surprises. Having said this though, there remains a complexity to the emotional core of Chevalier that makes it fascinating. Much of the film's success is due to some strong work by Kelvin Harrison Jr. who empowers the unknown figure with strength and charisma. Over the years, Harrison Jr. has proven his ability to bring depth to any role that he plays and he elevates the material to make it memorable. Even in moments when the script is lacking, Harrison Jr has an energy to him that make him worth watching..
In a lot of ways, Chevalier is a film that is about identity as much as it is about erasure. As a black man raised in a world of white wealth, Bologne is viewed as somewhat of an anomaly. Praised for his ability to 'fit in', the prejudice of his world prevents him from being fully accepted for who he is. In other words, while Bologne may be popular at parties, his fame remains tainted by the ugliness of racism.
Nevertheless, as the true colours of the monarchy begin to shine through, Bologne finds himself forced to the fringes. He is a man who has become disconnected from his own history. Even so, as Bolonge rediscovers his heritage, he also rediscovers a fire within himself. In these moments, Chevalier feels its most powerful and, frankly, it's most relevant. This is a tale that fuels its passion for racial integrity with a celebration of culture and identity. And, in doing so, Chevalier helps return the voice to a figure that has been lost in our understanding of music history.
Chevalier is available in theatres on Friday, April 21st, 2023.