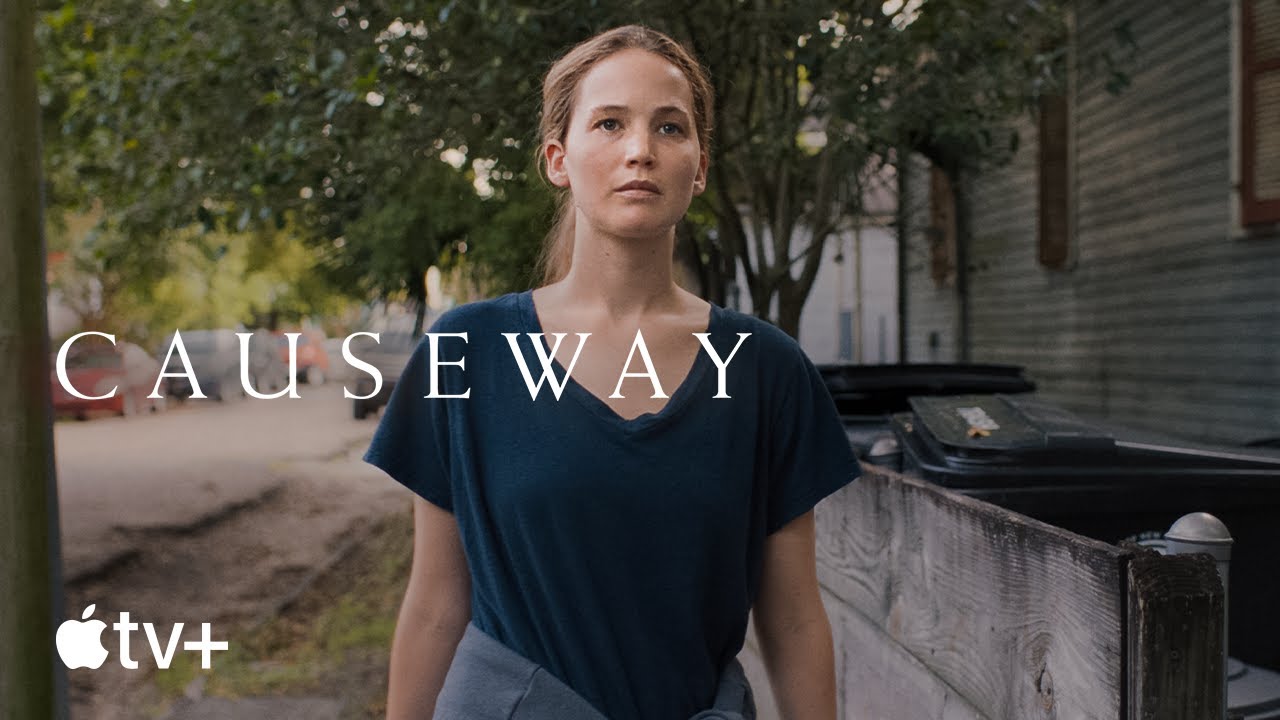 In Lila Neugebauer's directorial debut, Jennifer Lawrence plays Lynsey, a recently discharged U.S. soldier who must sort through her emotional, mental, and physical state as she returns to her hometown.
Lynsey's story is complicated, not just because of the side effects of her tour, but because she's estranged from her mother and her brother. Her mother, Gloria (Linda Emond), is hardly a rock of stability, and her deaf brother, Justin (Russell Harvard), whose drug addiction derailed not just his but his whole family's life. Thankfully, when Lynsey has mechanical trouble with her truck, she encounters mechanic James Aucoin (Brian Tyree Henry), who is receptive to her struggles and her need to sort through the prospects of her future.
Causeway is a melancholy film that often threatens to drown us in the chlorinated waters of the pools Lynsey cleans for work. But there's always something a little cheeky underneath, largely provided by the dialogue between Lynsey and James, that seems to point the audience toward something hopeful.
While Lynsey is the protagonist, it's made clear that she's not the only one struggling, that she's not the only one who "doesn't fit." She herself is inclined to re-up with the military, to go back to what she knows even while she deals with bad dreams and takes a cocktail of meds to get through the day. Her mother admits to not being able to "settle down," and the audience can see that in Lynsey. It's quietly portrayed by cinematographer Diego Garcia, in mostly calm moments, even tenderly, as Lynsey struggles to figure out her way back to a normal that may end up being better than the normal she left behind when she enlisted.
Causeway is a beautiful film, challenging the audience to see each other beneath the accumulation of life's scars, and to gently consider whether change can come if we choose a different path. Maybe we can go home again, but we don't have to be the same people we were before.