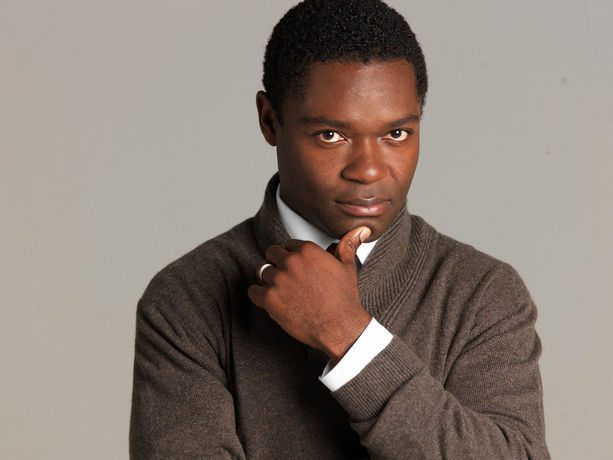 "You were robbed."
That's the first thing I said to David Oyelowo upon getting him on the phone to discuss his upcoming film,?Captive, out on September 18.
The deep, English laugh that follows tells me that Oyelowo knows?exactly?what I'm talking about, that is, the Oscar snub of his masterful performance as The Reverend Dr. Martin Luther King, Jr. in Ava DuVernay's?Selma.
"I appreciate you saying that," Oyelowo replied. "This many months removed, I can look at it philosophically about it. I have had enough people say that very thing to me, and know that enough people have seen our film, that I know we had an impact."
In his latest film, which he is also executive producing, Oyelowo plays serial killer and rapist Brian Nichols. Nichols, on March 11, 2005, broke out of police custody in the Atlanta, Ga., courthouse, killing several people in the process. Upon realizing that the police had formed a massive manhunt to find him, he took Ashley Smith (played by Kate Mara in the film) hostage for seven hours in her apartment.
I asked Oyelowo if he had spoken to Nichols in the process of making the film, but the closest he had come was speaking to Nichols' mother. "Brian Nichols is serving consecutive life sentences," Oyelowo said. "One of the privileges not afforded to him as a result is that he can't interact with other people, outside of his mother and father. He hasn't seen his son in that time period as well."
This is the third time I've watched Oyelowo play an American, and I elicit laughter again, when I ask him why he can nail three different?American dialects and Americans are notoriously terrible at foreign accents?
After the laughter faded, Oyelowo said, "I think I had the benefit of growing up with American films. Being from a smaller country, there are less films to see, and I doubt that too many English movies were making their way here. I had so many more American movies to choose from so I was exposed to more."
Knowing that I had an agreeable interview subject, I decided I'd dive into deeper waters. After we finished our call, I was headed into a screening of Ice Cube's biopic about N.W.A.,?Straight Outta Compton. I was curious how Oyelowo, an Englishman raising a family in Los Angeles, viewed the current status of race relations in the United States.
"I confronted those issues in the role of playing Dr. King," Oyelowo mused. "I think we've made strides. But when you see the beginning of?Selma and the Birmingham bombing of the church takes place, and fifty-two years later, we're watching a story about nine people who are killed?while worshiping in church, you have to ask, 'how much have we progressed?'
"Until we can move beyond the cycle of prejudice, it will be a problem."
So what can change the world, I wonder? What can we do to actually make a difference?
"I want to hope that these attitudes are dying out," Oyelowo shared,?fiercely. "It's disturbing that a twenty-one-year-old had that much hate in his heart. But I hope that he's in the minority. I think if we're to part of the solution, then we're part of the problem, and that's why I try to approach each individual as I do – you want to make people question their prejudice."
Oyelowo's outspoken Christian faith has him aimed at movies like?Selma?and?Captive, and this story of transformation is another role for the ages. Oyelowo shows us that Nichols is a broken human, but not a human beyond transformation. It's the power of the story, and the gift of the actor, that help us believe we're actually part of the story and show us a little of God's grace.
Oyelowo did that for us in the story of Martin Luther King, Jr. .. and he does it again for the story of Nichols and Smith. "I'm not really interested in preaching to the choir," he said. "I know who God is and what Jesus means to my salvation. To the world as a whole,?Captive?shows people who are not looking for God, like Brian Nichols or Ashley Smith, that God still extends them grace."
Now, we just have to ask ourselves whether we're willing to take our turn when our name is called, whether we too can boldly proclaim our faith and challenge the expectations of others.