?We?re making liquid art.?
When I got the invitation to screen Christo Brock?s Brewmance, I thought of passing, not because I don?t like beer, but because I?ve seen docs about craft brewing before. They usually lead me to try something new, but I kind of prefer to explore by going to local breweries to see what they have. But then I read that the film was about two groups of homebrewers who were trying to start breweries in my own backyard. That got my attention.
The film serves as a brief history of the craft beer movement starting with the boring US beer world of the 1970s. It was then that a few people started trying to make beer at home and experiment. These people started getting together, sharing recipes and ideas, and spreading new ways of seeing beer. A few of these people began to think that maybe they could do this on a bigger scale and began opening breweries.
That leads us to meet our main characters in the documentary, Dan and Jesse Sundstrom, the father and son beermakers of Ten Mile Brewing Company, and Dan Regan and Eric McLaughlin, two friends who are striving to create Liberation Brewing Company. They are two very different stories, but they both revolve around beer and the problems of making the leap from homebrewer to commercial brewing.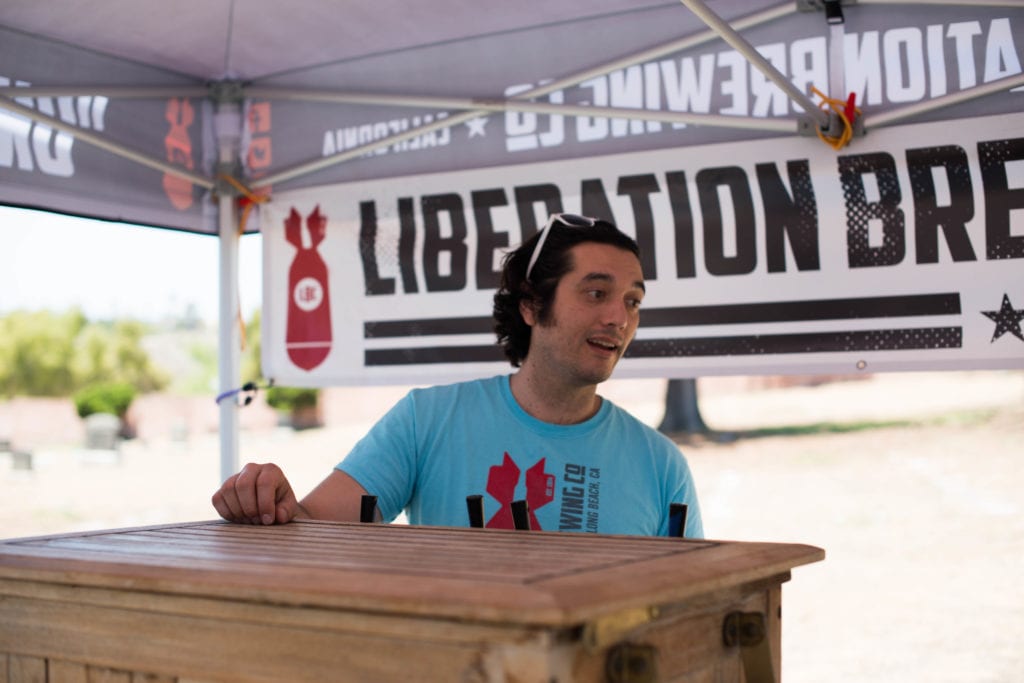 Dan and Jesse went through difficult times through Jesse?s teenage years. But now they have found a way to bond through making beer?a hobby that Dan started years ago and Jesse has followed. One of the revelations that happens in the film is that the Sundstroms are devout Christians and see their beermaking as a part of the ministry to the world.
The friends at Liberation Brewing have led very diverse lives, Regan toured the world with a ska/punk band; McLaughlin has worked for other breweries. They also have brought in a more business-minded friend, Michael Clements for his expertise. Their vision is to have a public house, similar to the places where the idea of the American Revolution ?fermented? (that?s from Regan).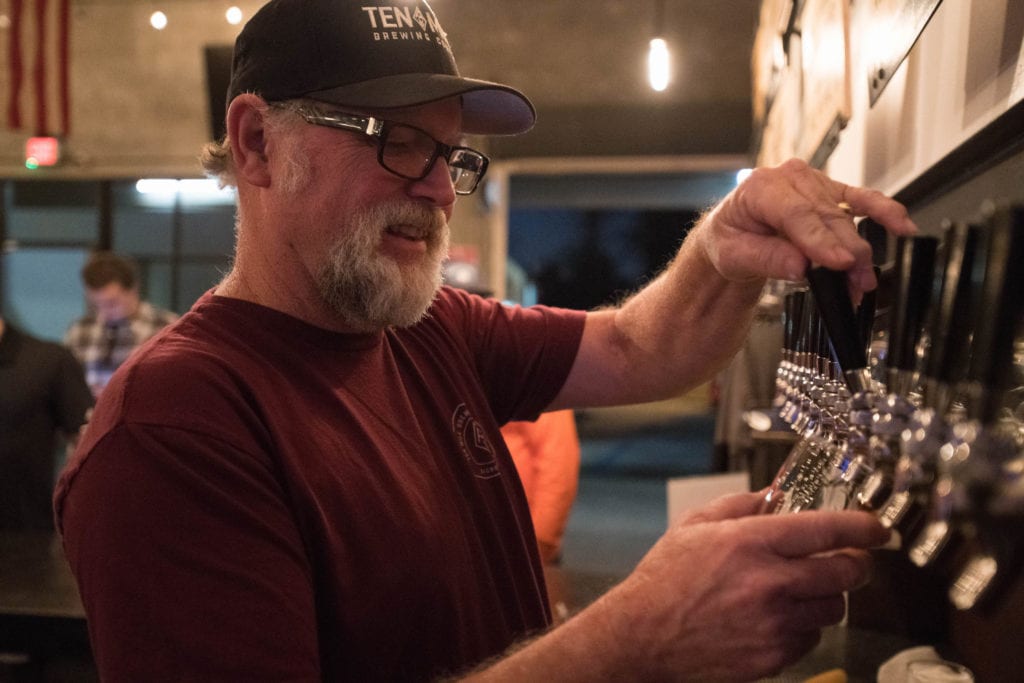 The film follows both sets of would-be brewers as they spend about 3 years bringing their dreams to fruition. As with any business start up there are trials along the way. At one point Dan Regan tells the camera, that if they were making a documentary there would be a point where they hit rock bottom. He seems to have felt that several times and then something more happens.
Mixed in with this is also a chance to learn about beer and beer making. Early on it?s mentioned that there are only four ingredients in beer: water, malt, hops, and yeast. As the characters stories play out, there are discursions about each of the ingredients and how each affects the character of different beers. Much of these lessons are led by some of the pioneers in the craft beer industry.
It?s nice to know I have two more local breweries to check out (actually I?ve had some of the Ten Mile beer before). But I?d also recommend this film for people who want to know more about craft beer. It will probably goad you to check out your own local brewers to see what they have for you. I expect there are similar interesting stories you can find out there as well.
Brewmance is available on VOD
Photos courtesy of Brocklamation Films