Is passion enough for building a relationship? In Argyris Papadimitropoulos?s anti-romcom Monday, a couple quickly connect on a sexual level, but then struggle to find if there can be more to their time together.
Mickey (Sebastian Stan) and Chloe (Denise Gough) are Americans living in Athens. Mickey is musician and DJ who has been here for seven years. Chloe is an immigration lawyer who has been here eighteen months, but is getting ready to return to a job in Chicago. Chloe has just had a bad breakup. When she and Mickey meet at a large party, the sexual energy drives them. The next morning the police awaken them sleeping naked on the beach. It is only in the back of the police car they exchange names. When it?s time for Chloe to fly back to the US, Mickey makes a mad dash to the airport to convince her to stay.
The film plays out in a series of chapters, each beginning with a new Friday. (Only the last scene is labeled Monday). Each chapter shows a bit of change in their relationship. Each Friday brings something new to their relationship?moving in together, trying to do their work at home, meeting Mickey?s ex to talk about his son, etc. In each chapter they are still sexually bound to each other, but in other ways they seem to grow a bit more apart each time. We can sense that they are having a great deal of pain trying to maintain the relationship that has been built more on their sexual passion than on true love.
I call it an anti-romcom because it begins much like a normal romantic comedy might, but rather than following the story that moves towards sharing lives and loves, this story moves really in the opposite direction. We see selfishness and can expect that this will not bring about a happy ending for either the film or the characters. By structuring the film with a series of ?Fridays? we see the characters, in metaphorical weekends?those times without responsibilities. And we can tell that when ?Monday? comes there will be an accounting to be made.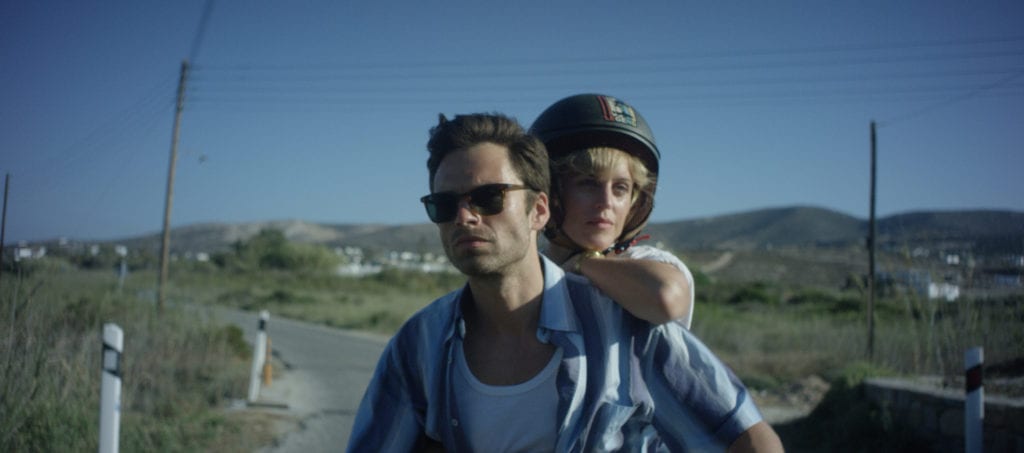 The film can be seen as a critique of sensual hedonism. Hedonism is the idea that we find the good through seeking pleasure and avoiding pain. It has found many ways of being applied to life, including as a basis for ethics. The kind of hedonism we see in this film relies on physical pleasure about all else. That seems to be Chloe and Mickey?s answer to all their issues?have sex yet again (and they do it frequently in the film). But we see the paradox inherent in such a hedonism?that seeking pleasure is often self-defeating because there are many other motivations that bring goodness and joy.
As viewers we feel the pain of this relationship that needs a stronger foundation?built not on selfish pleasures, but in learning to give of one?s self, not just one?s body.
Monday is available at select theaters and on VOD.
Photos courtesy of IFC Films.