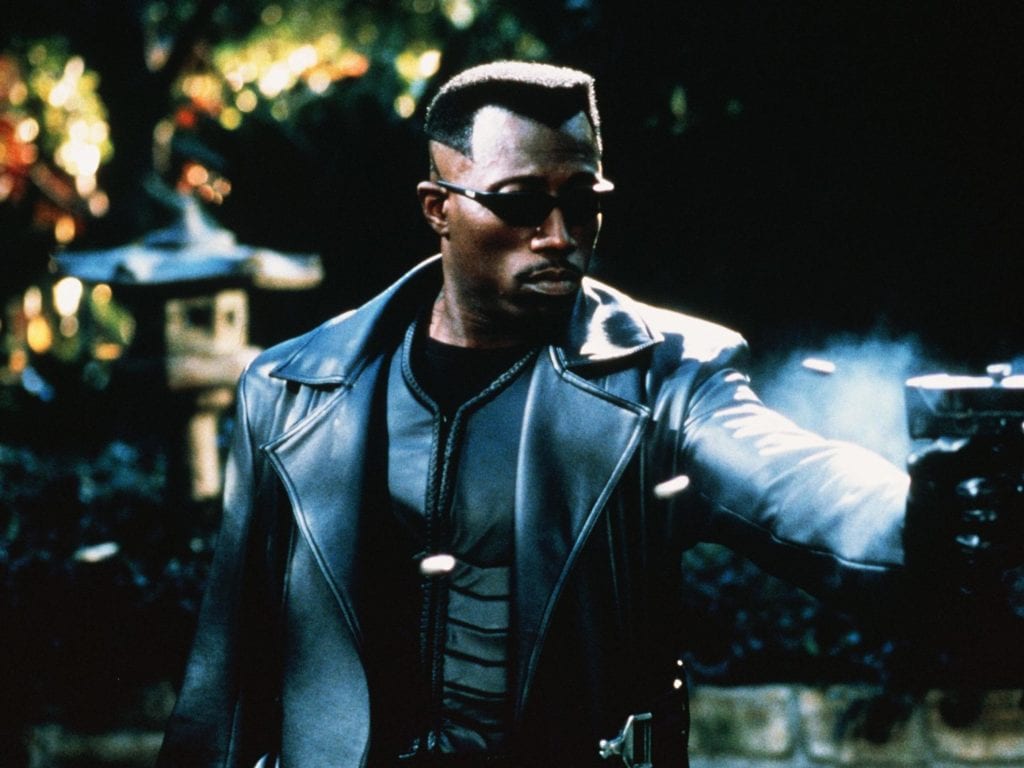 Twenty-two years ago, Wesley Snipes was on top of the world. The first successful Marvel film – sure, there was Howard the Duck and a few direct-to-video films – Blade provided the world with a black hero, and the first in a line of reasonably successful films (c'mon, they've taken the world by storm). Based on one of Marv Wolfman's (New Teen Titans, Crisis on Infinite Earths), the film was written by David S. Goyer (Christopher Nolan's Batman films, Man of Steel) and directed by special effects expert and director of The League of Extraordinary Gentlemen Stephen Norrington.
Blade (Snipes) is a vampire who isn't hampered by vampire weaknesses, who has teamed with older vampire hunter Abraham (Kris Kristofferson) and hematologist Dr. Karen Jenson (N'Bushe Wright). They are fighting vampires, but their real enemy is Deacon Frost (Stephen Dorff), who doesn't just want to drink human blood to survive – he wants to dominate the human race.
The action is fast and furious, but there are some clever ideas here, given that Blade is both human and vampire. He's an insider/outsider at the same time. His willingness to fight, to put himself at risk, to be hated by both humans and vampires alike, that's heroic, even if the film is billed as a horror/hero film. Blade is one of the things that goes bump in the night – and he's not afraid of the other things bumping around out in the shadows.
Even if vampires aren't your thing, Blade is remarkable for the way that it launched the Marvel machine as we know it. Films about Iron Man, Captain America, Thor, Black Widow, The Hulk, and others are all directly tied to the success that Snipes' antihero thrived. Even if the reviews weren't incredible, the popular response was financially worthwhile for Marvel, and led to all of the other films. While Iron Man is commonly understood to be the "first," ironically starting outside of the mainstream characters, it was actually someone even more on the periphery … even one in the shadows … who started it all.
Special features on the 4K HD, which makes the film look significantly slicker than you'd expect from a twenty-two-year-old movie, include audio commentary by the notables, plus "La Magra," "Designing Blade," "The Origins of Blade: A Look at Dark Comics."