Currently airing on Quibi,?Benedict Men?is a documentary that delves into the lives of the students at St. Benedict?s Preparatory School in Newark, New Jersey. Led by Father Ed Leahy, St. Benedict?s is structured around its foundational belief in community and mutual accountability. As the school?s basketball team drives toward its latest championship, the youth are challenged to learn the meaning of brotherhood in all aspects of life.
Executive produced by Stephen Curry,?Benedict Men?is a powerful and heartfelt look at the impact that sports culture can have on the lives of the players both on and off the court. Engaging and sincere,?Benedict Men?is thoroughly engrossing from start to finish. Capturing the innocence of youth as they grow and mature behind the backdrop of sports, each episode examines the lives of St. Benedict?s players and the issues that affect them and. By tackling topics that range from their ?emotional noise? to race and religion, Father Leahy and his staff fully recognize that life outside the game matters more than what happens on the court. (If anything, the only issue with this series is Quibi?s commitment to episodes of no more than 8-9 minutes. While that?s fine for some stories, each episode here simply feels too brief and even slightly shortchanged, not because of any lack of quality but because of the network?s style.)?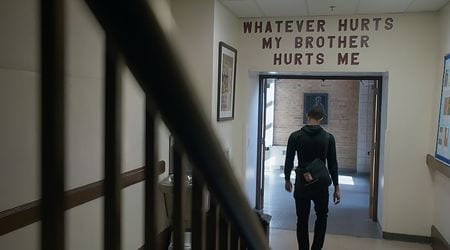 As they follow the players of St. Benedict?s, this series emphasizes not only their quest for another championship but the overall impact of a school culture on the lives of its students. Each youth, regardless of race, religion or gender, is offered social and spiritual support in an effort to prepare them for the challenges that lie outside the school?s walls. In one of the most impressive leadership structures that I have seen within a school setting, Father Leahy and his staff work towards creating students who are strong emotionally and spiritually, as well as physically.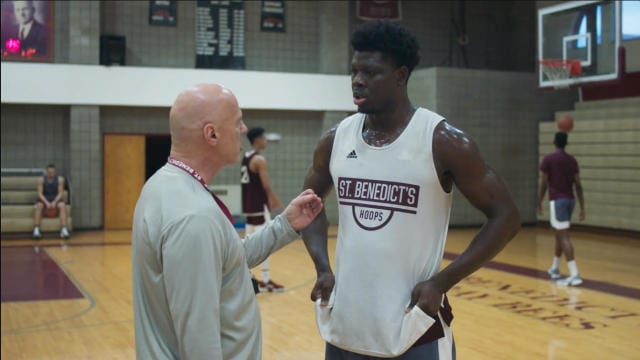 However, what?s most unique about St. Benedict?s is the way that they infuse mutual respect and relationships into every aspect of their school culture. Founded on the belief that ?What hurts my brother, hurts me?, the school attempts to create an atmosphere of healthy community where everyone?s voice matters. With an emphasis of empowering youth while teaching them to be accountable to one another, St. Benedict?s invests into every aspect of their students? lives. Coaches offer strong praise for their players yet are also willing to call them out when they need to take ownership of their mistakes. Rather than offer announcements from the office, students run their own morning meetings together in their own style and voice. In moments such as these, the staff of St. Benedict?s partner with the students to create a culture of encouragement and freedom of expression that pushes the students to excel yet allows them to be themselves at the same time.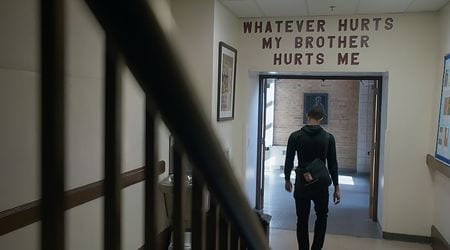 As the series opens, Curry states that ?this is a basketball story?. Even though he?s technically correct in that?Benedict Men focuses on a particular set of players, this comment is far too narrow in its focus. The truth is that?Benedict Men?is about so much more than the game of basketball. Though it?s set in the sports world, this series is ultimately about what it means to grow and prepare for a world that is more than willing to crush their spirits.
To hear our conversation with St. Benedict?s Father Ed Leahy, click here.
Benedict Men is available on Quibi on now with new episodes every weekday until October 2nd, 2020.