?Everything has a price. The real struggle in life is to determine what that is.?
How do you determine the price of the important things in life? That question lies in the background all through All the Money in the World. ?Inspired by true events?, it is a thriller based on the 1973 kidnapping of a grandson of ?the richest man who had ever lived?, J. Paul Getty. But it is also an examination of the way money can shape or distort our lives.
J. Paul Getty III (Charlie Plummer) is kidnapped off the streets in Rome. When the kidnappers call his mother Gail (Michelle Williams), her first reaction is that it is a joke. Paul has often joked that faking his kidnapping would be a way to get money from his tight-fisted grandfather and namesake (Christopher Plummer). The elder Getty enlists the aid of a former CIA operative, now his head of security, Fletcher Chase (Mark Wahlburg), to get young Paul back. When Getty is unwilling to part with any of his fortune for Paul?s return, Fletcher and Gail become allies in trying to get save Paul.
The thriller aspect of the film, with various twists along the way, is compelling to keep our interest, but that just serves to lead us to consideration of the role money has in our lives. Do we see it as a means to an end? Can we use money to achieve happiness or to buy things we want? Or is money an end in itself? Does having wealth fulfill us?
Although Getty is exceedingly rich, in this film we see him as a miser. An early scene shows him in his lavish Roman hotel suite, with his laundry draped over bathroom fixtures. Why pay someone to do that? he asks. When he eventually does pay the ransom (negotiated down over several months while Paul is held captive and facing brutal treatment), it is based on what he can write off on taxes and as a loan to Paul. He uses his wealth as a weapon to punish Gail for the divorce settlement with his son.
Getty, at least as portrayed in the film, uses his vast wealth to acquire great art. He places his trust (and his hope for fulfillment and happiness) in possessions. He does not expect people?even his family?to provide those things. He only trusts in the tangible. The attitude that money has inherent value and should be obtained is something that Getty has in common with the kidnappers. They all consider money as more important than people. For Fletcher Chase and Gail Getty, money is only valuable for what can be done with it?and especially done to aid someone in need.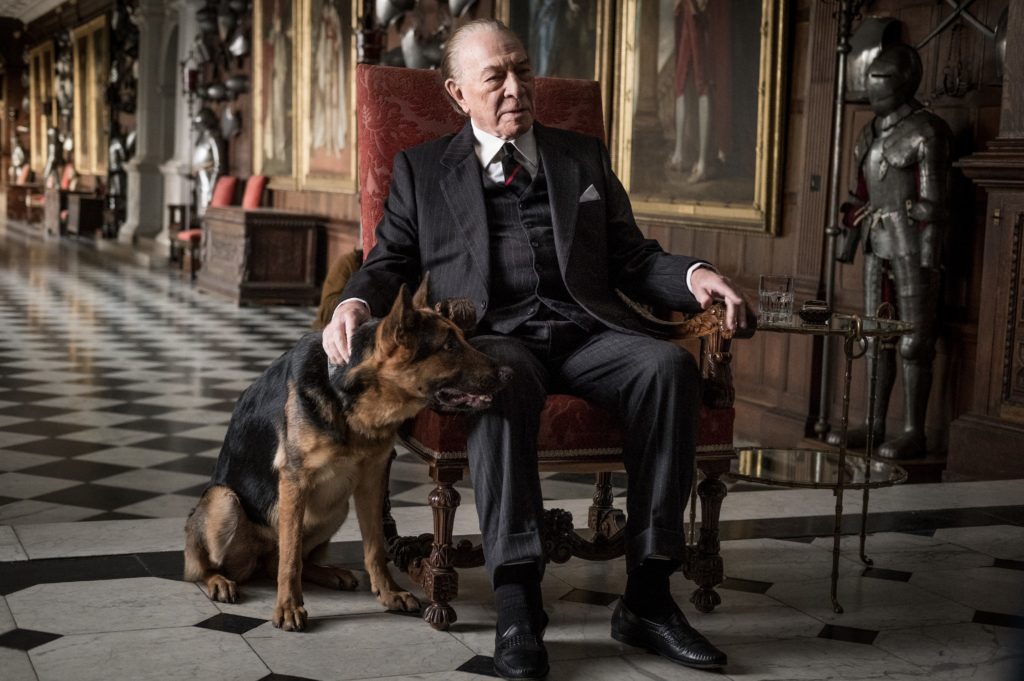 Wealth is a topic that comes up frequently in the Bible. At times it is seen as evidence on God?s blessing, but it is frequently seen as an illusion or even as a hindrance in our relationship with God. Some scriptures that could be appropriate to consider in thinking of this film:
The lover of money will not be satisfied with money; nor the lover of wealth, with gain. This also is vanity. (Ecclesiastes 5:10)
It is easier for a camel to go through the eye of a needle than for someone who is rich to enter the kingdom of God. (Mark 10: 25 and parallels)
The Parable of the Rich Fool in Luke 12: 16ff
The love of money is the root of all evil (1 Timothy 6:10a)
For the sun rises with its scorching heat and withers the field; its flower fails, and its beauty perishes. It is the same with the rich; in the midst of a busy life, they will wither away. (James 1:11)
Our attitude towards riches often shapes our spiritual lives just as much as it provides the trappings of our day to day lives. All the Money in the World gives us a chance to reflect on how our approach to money affects the way we understand so much more.
Photos courtesy of All the Money US, LLC