Directed by Martin Scorsese, Netflix?s last Oscar-contender, The Irishman sees the return of some of cinema?s greatest legends. Starring Robert DeNiro, Al Pacino and Joe Pesci, the film follows Frank Sheeran (DeNiro), a young teamster who finds himself drawn into the underworld by crime boss, Russell Buffalino (Pesci). As he climbs the ranks as a hit man, Frank also goes to work for Jimmy Hoffa (Pacino), the leader of the teamster union and one of the most powerful men in America. This week, we welcome back That Shelf?s Victor Stiff to talk about the nature of cinema, what it means to leave a legacy and the depth of silence.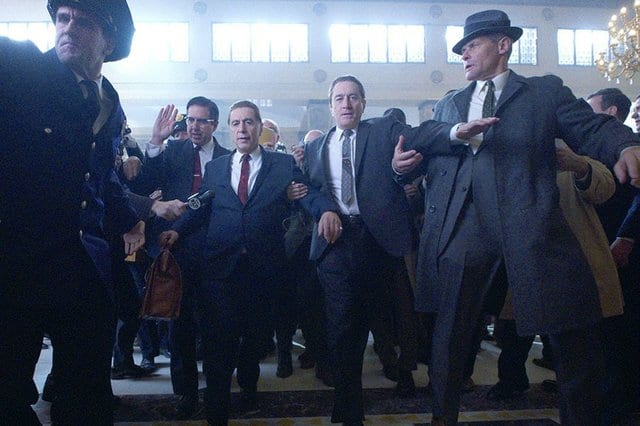 You can also stream the episode above on podomatic, Alexa (via Stitcher), Spotify or Soundcloud! Or, you can download the ep on Apple Podcasts or Google Play!
Want to continue to conversation at home? Click the link below to download ?Fishing for More? ? some small group questions for you to bring to those in your area.