The stack of 4K Ultra HD films on my desk kept growing, and thanks to spring break (yes, it's still a thing for adults with kids!), I was able to wade through the extensive list of films that had arrived over the last few weeks. There was a newer classic – Antoine Fuqua's Training Day, films from my childhood like Rocky and its first three sequels, and actual old school classics like The Maltese Falcon, Cool Hand Luke, and Rebel Without a Cause. (There was also the latest in DC Animated Films, Doom That Came to Gotham.) I'd seen most of the films before, but settling in for a screening in the super clear 4K Ultra HD was akin to watching the films in the theater for the first time.
Let's start in the middle chronologically with the first four Rocky films, collected here as Rocky: The Knockout Collection. It's hard not to love Stallone, even if the image you have of Stallone involves some Rambo, Judge Dredd, Barney Ross, and a sprinkling of Dwight Manfredi: He'll always be Rocky to me! The collection this time around still includes the training montage that's been clipped and spoofed in thousands of ways from Rocky, the whole way through to Rocky IV: Rocky Vs. Drago – the Director's Cut. That means that in all its spectacular action and drama, you can catch Rocky versus Apollo Creed (Carl Weathers), Clubber Lang (Mr. T) and Ivan Drago (Dolph Lundgren), and roll right into the Creed franchise that may just be as classic thirty years from now for this generation. Stallone's involvement keeps everything connected – even if we'd all just as soon forget Rocky V (and Rocky Balboa seems to pay the price for it). Nevertheless, the trajectory of Stallone's Rocky from up-and-comer to legendary boxer makes for must-watch action regardless of how many times you've seen it before, and the 4K Ultra HD makes it that much easier to imagine you're in the theater catching it for the first time. The hard copy of the collection includes special features from the first film and an extended behind-the-scenes documentary on Rocky IV called "Keep Punching."
Running it back a few years (okay, twenty to thirty) and the screen delivers either James Dean in a film (posthumously, post-car accident) in Rebel Without a Cause or Paul Newman in Cool Hand Luke. I had a hot/cold reaction to the films, with the first providing me little emotional interest as Dean (at age twenty-four) didn't give me the teenage angsty vibe that I expected, in contrast to my screening of American Graffiti which felt like a bunch of teenagers trying to find their way. Granted, Rebel made the Library of Congress' Registry as notably cultural, so I'll just remind myself that film criticism is subjective! But Newman's film on the other hand was compelling, even if Newman seemed too old for the part he was playing; his role as a veteran refusing to break under the pressure of the other prisoners and guards while he serves a vandalism sentence proved to be rather righteous. [I've always connected Newman and Robert Redford in my head (thanks to The Sting) and I kept having The Last Castle brought to mind.] Cool Hand Luke has plenty to say about the establishment, war, prison, Vietnam in particular… and it also made me consider what it means to believe that we can change and whether or not we'll ever be able to be redeemed. Pretty heavy for a Good Friday.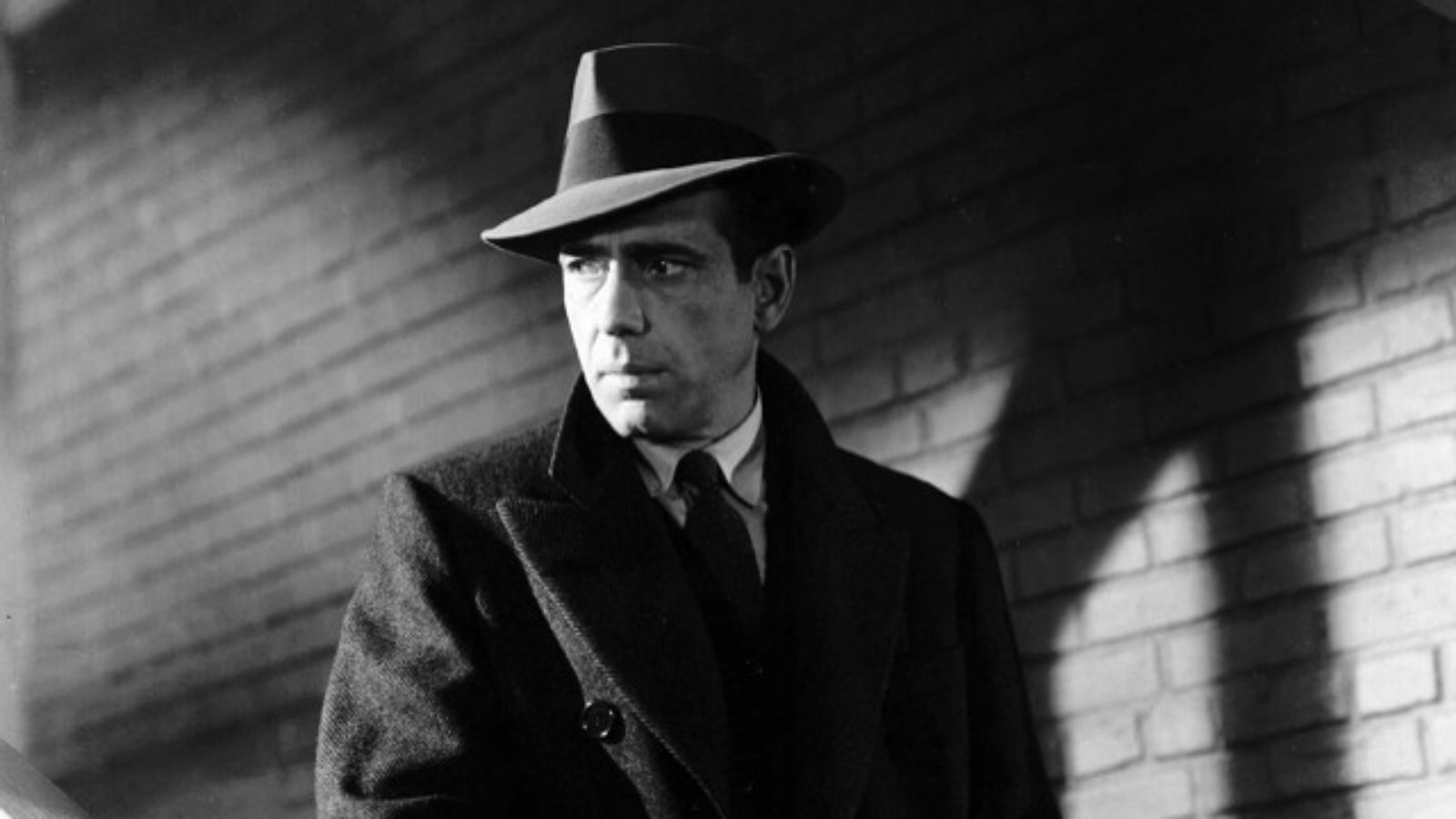 The other classic, The Maltese Falcon, follows around Humphrey Bogart's gumshoe Sam Spade, a character written by detective novelist Dashiell Hammett. This version is actually a 1941 remake of the 1931 film of the same name (a quick turnaround on remaking that!) It's one of the fifteen films that earned legendary director/screenwriter John Huston (The African Queen, The Treasure of the Sierra Madre) an Academy Award nomination, and a spot on the Library of Congress Registry. This version includes commentary by a biographer of Bogart's, Eric Lax, as well as special features like "The Maltese Falcon: One Magnificent Bird," a musical short, radio show adaptations, and a host of other features. (Lax also provided commentary on Newman for Cool Hand Luke). There are significant special features on each of the discs, but the hard disc of Falcon provides the most thorough investigation of its film and its time.
Back in the recent past, Fuqua's Training Day is a must-watch for gritty, crime film fans, having netted Denzel Washington an Academy win for his role as corrupt cop Alonzo Harris and Ethan Hawke an Academy nomination for his role as rookie narcotics officer Jake Hoyt assigned to Harris' supervision on his first day. And what a wild first day of training it is! It's fast moving as everything by Fuqua is with David Ayer's script, delivered by a guy who has often tackled violent betrayal and life-and-death decisions (End of Watch, Sabotage, Harsh Times). Fuqua provides the commentary on his own film, with additional scenes, an alternate ending, two music videos (Nelly, Pharoahe Monch), and the feature "Crossing the Line" included on the Blu-ray.
In the animated feature, Doom That Came to Gotham, the story by Mike Mignola and Richard Pace takes us on an Elseworlds (alternative reality) journey where Bruce Wayne unwittingly releases an ancient evil, meets three iterations of Robin who he takes under his wing, and returns to Gotham to take up the role of Batman to defeat evil both human and supernatural. Animation has less of a pull for me in terms of the 4K HD technology, but for fans of Batman, Mignola, and director Chris Berkeley (Young Justice, Green Lantern: Emerald Knights, and more), this one will make a solid addition to the collection. Other than the inclusion of another character from the DC Universe like Zatanna, John Constantine, or Etrigan, how often has the World's Greatest Detective mixed it up with a supernatural force? This alone gives the whole film a new spin.